Product Reviews
Woman sets Nike sports bra ablaze after brand features trans woman as female product model
A woman posted a searing condemnation of Nike to TikTok recently, burning one of the brand's sports bras on camera in response to the company making trans woman and biological male Dylan Mulvaney the latest face of its female sportswear line.
In the video she posted to the social media app Tuesday, user "Chatterbox Mama" declared, "Nike, you should be ashamed of yourself. You chose a little boy with no breasts and some junk in his pants to represent real women."
She then proceeded to set the sports bra aflame and called on others to join her in the fiery boycott.
BUD LIGHT'S DYLAN MULVANEY CONTROVERSY HITS RURAL DISTRIBUTORS AS BRANDING GURU THINKS CONSUMERS ARE CONFUSED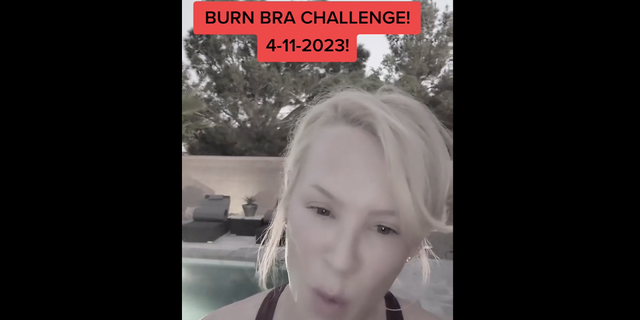 Conservative TikTok user "Chatterbox Mama" torched her Nike sports bras on the platform Tuesday in protest of the sportswear company with a trans woman to advertise its sports bras. (Screenshot/TikTok)
"Chatterbox Mama" performed the spectacle nearly a week after Nike and Dylan Mulvaney, a trans woman and influencer, put out a joint Instagram post about the brand's new female sportswear.
The post, which was essentially a Nike ad shared to Mulvaney's Instagram timeline, featured the biological male modeling a new Nike sports bra and athletic leggings in several pictures and a couple videos.
At the top of the posts, the words "Paid Partner" were displayed, indicating that Mulvaney was being paid by the company to model its female-directed products.
Mulvaney's Nike ad materialized days after she generated controversy for becoming a paid spokesperson for Bud Light beer.
Enraged that Nike was using a biological male to model women's clothing, Chatterbox Mama ripped the company on TikTok. At the opening of her post she said, "All you women out there, we are in the fight of all fights. Since the 1960s, we have been fighting for the right to be women."
THE FUTURE OF WOMEN'S SPORTS IS AT RISK BECAUSE OF TRANSGENDER ATHLETES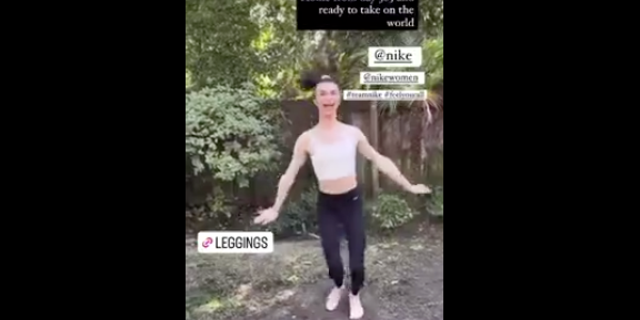 Trans woman Dylan Mulvaney now has a paid partnership with Nike modeling its sports bras on social media. (screenshot)
She continued, "The way you're treating us currently like men. You're pushing us around, you're calling us names. Nike, you should be ashamed of yourself. You chose a little boy with no breasts and some junk in his pants to represent real women."
The user then declared, "Nike, I am done with you. I will never ever buy another Nike product as long as I live."
After promulgating the world's first social media "Burn Bra Challenge," Chatterbox Mama took two of her Nike sport bras and set them in the fire pit adjacent to her swimming pool.
As both went up in flames, the user claimed, "They're pushing us around. We're not doing anything about it." She then signed off with a nod to her female followers, saying, "Goodnight ladies, I believe in you."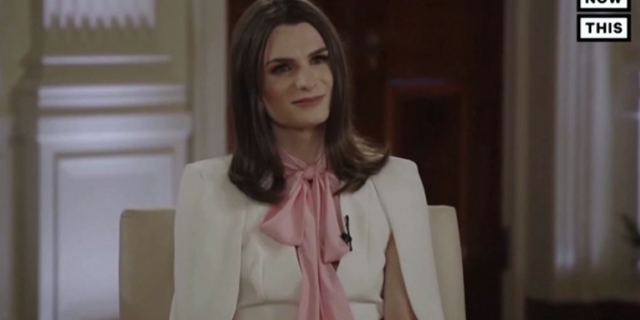 Dylan Mulvaney revealed on Saturday that Anheuser-Busch sent packs of Bud Light featuring the influencer's face as a way to celebrate a full year of "girlhood." (NowThis)
CLICK HERE TO GET THE FOX NEWS APP
The user captioned her post, writing, "BOYCOTT NIKE! BURN BRA CHALLENGE! BACK TO THE 1960'S! THE FIGHT FOR WOMENS RIGHTS!!! LET'S GO VIRAL GALS!"
Gabriel Hays is an associate editor for Fox News Digital.
Source: https://www.foxnews.com/media/woman-sets-nike-sports-bra-ablaze-brand-features-trans-woman-female-product-model