Virtual Reality
What Is CEEK VR Metaverse NFT Marketplace Immersive Virtual Reality Platform?
CEEK VR is a growing metaverse where music artists, sports teams, influencers, and content creators can digitally interact with their fans. And, it's just about to launch its land sale, avatar store, and NFT marketplace in April of 2022. For more information go to: https://gamefirising.com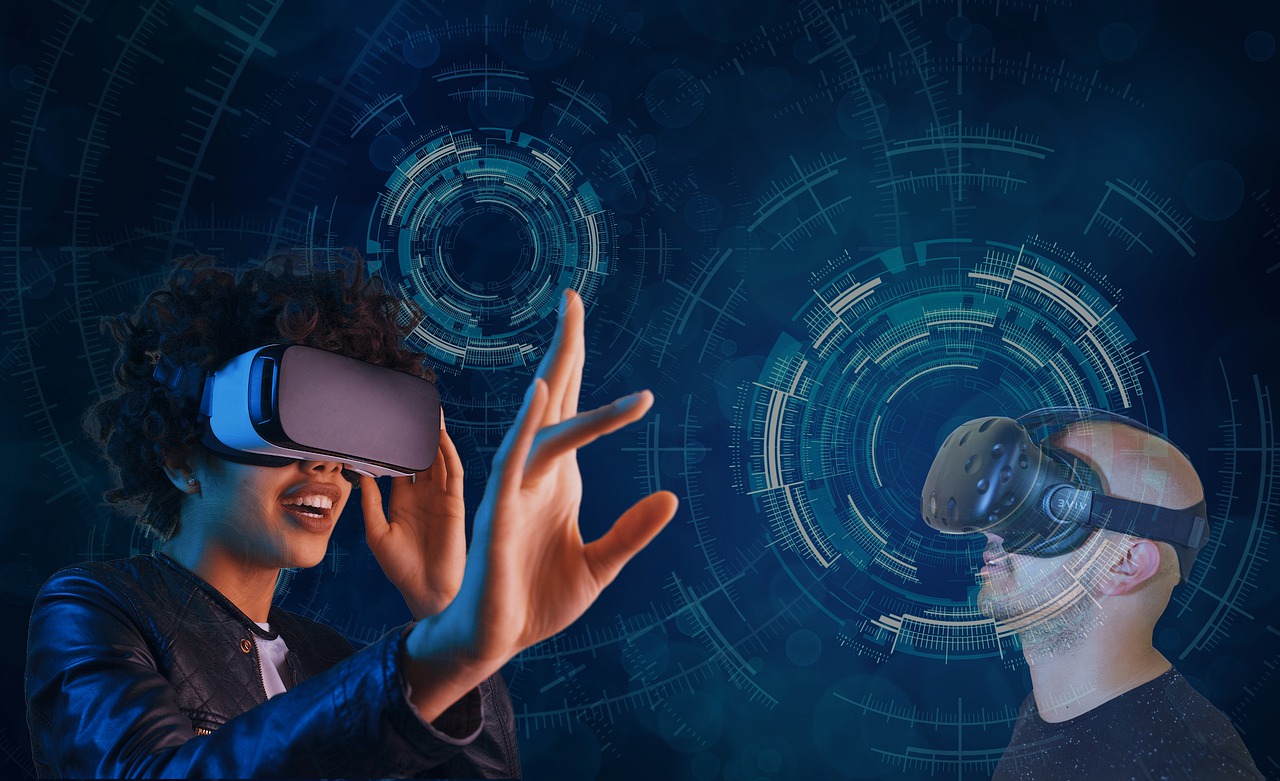 CEEK VR is currently a virtual reality platform that will soon include an immersive augmented reality experience. The CEEK metaverse is called CEEK City. This platform already enables music artists, sports teams, and other content creators to connect with their fans in virtual worlds. But soon, CEEK VR will be taking this platform further by introducing a metaverse that will allow everyone to create and interactively participate in shared virtual spaces where anyone with a 4D virtual reality headset can join and immerse themselves in these unique experiences. The CEEK VR headsets make all the virtual events and NFTs come to life so users can experience everything up close and personal just as if they were really there in person.
If you would like to read more about the CEEK VR metaverse, you can go to: https://gamefirising.com/ceek-vr-roadmap-2022-upcoming-land-sale-avatar-marketplace-update-parallel-world-entertainment-platform/
The CEEK VR community was designed to bring together global superstars, music artists, legendary sports teams, influencers, and content creators so they can connect with their fans virtually and interactively on a more personal level. CEEK VR gives everyone the opportunity to enjoy virtual concerts, NFTs, and other interactive experiences. In 2022, CEEK VR is also adding a CEEK Creator Dashboard to help give its creators the tools they need to quickly and easily build, distribute, and monetize their goods, services, and artistry to anyone in the CEEK VR metaverse.
CEEK VR has an amazing team as it is but they have also integrated with other major sources in an effort to automate and connect with millions of people globally. In fact, they have already integrated several mobile money solutions to make that possible. This gives users from anywhere the ability to access CEEK anytime and from anywhere. CEEK is also working to ensure accessibility to everyone no matter where they live or what device they are using. Additionally, in order to reduce costs and fees for its CEEK users, they have recently integrated with the Binance Smart Chain (BSC).
And if you thought all that sounded pretty good, you are going to love this…CEEK VR is building a metaverse called CEEK City. In CEEK City you will be able to buy land once their land sale launches in April of 2022. Then you will be able to create and customize your own avatar from the CEEK City avatar store along with being able to buy just about anything else you want from the NFT marketplace which is also being launched in April of 2022. At that point, CEEK VR users will really be able to immerse themselves and participate in this metaverse. You will be able to buy your own land then build on it. As a landowner, you will also have the opportunity to monetize your property in a variety of ways. That means passive income and then some for all who participate.
All the CEEK City lots will be contained in the NFT block. CEEK NFTs are all ERC-721 standard with an advanced NFT Marketplace which will make it possible for anyone to use an NFT in the CEEK Marketplace and use the CEEK token as payment. Additionally, CEEK will provide you with all the tools you need to rent, build, and populate your CEEK land so that it offers unique experiences people will love and enjoy. And by providing popular experiences, it will also help you increase the value of your land.
CEEK VR will be launching the CEEK City metaverse land sale in April of 2022, but that's not all. CEEK VR will also be launching its Avatar Store and NFT Marketplace as well. The CEEK VR avatar store will give you the opportunity to design a living 3D representation of yourself. Your avatar will be your digital twin. Additionally, your avatar can be created and customized by simply uploading an image. Additionally, you will be able to buy fashions for your avatar from any of the metaverse creators or from your favorite retailers. You can also buy art, accessories, cars, meta yachts, meta jets, and just about anything else you want. And, you will have the opportunity to earn by building and designing things for the avatar store.
The CEEK City metaverse is designed to be a pollution-free and waste-free space. CEEK City is a collection of venues, lots, and unique experiences available to all participants. It's a place where you can interactively meet with your friends, enjoy concerts together, participate in workshops, have discussions with others, it can be used for dating and networking, or just about anything else you would normally do in real life.
If you want to participate and make the most of the CEEK VR metaverse, buying your own land is what will enable you to earn rewards. And you can do that by staking and maintaining your venues in the CEEK City metaverse. Your venues could be anything really…from arenas, to sporting facilities, to retail shops, celebrity mansions, or anything else you might want to create and monetize. You will also receive exclusive access to all of the CEEK content, unique experiences, and more through venue staking. Additionally, CEEK is working on establishing an option so enterprise clients can use the metaverse and the Microsoft Marketplace to set up and use the platform for virtual reality conferences and collaboration tools.
It's predicted that the virtual and augmented reality markets are going to grow to more than $600 billion by 2025. Additionally, Morgan Stanley has estimated that the Metaverse will be an $8 TRILLION addressable market. Additionally, the Consumer Technology Association has also predicted that at least 100 million Americans will become first-time VR users in 2022. Those are some pretty big predictions for the metaverse space. And CEEK VR is well on its way to being one of the biggest metaverse platforms on the market today! They are already established and have been using virtual reality for a while, but now, with the introduction of their new CEEK City metaverse, they are going to be virtually unstoppable (pun intended)!
The CEEK City land sale, avatar store, and NFT marketplace are all scheduled to be launched in April of 2022. To find out more about this metaverse and CEEK VR, you can go to: https://gamefirising.com/what-is-ceek-vr-metaverse-ceek-city-nft-marketplace-2022-land-sale-launching-soon/
Disclaimer: The information provided on this page does not constitute investment advice, financial advice, trading advice, or any other sort of advice and it should not be treated as such. This content is the opinion of a third party, and this site does not recommend that any specific cryptocurrency should be bought, sold, or held, or that any crypto investment should be made. The Crypto market is high-risk, with high-risk and unproven projects. Readers should do their own research and consult a professional financial advisor before making any investment decisions.
Source: https://www.dailymoss.com/what-is-ceek-vr-metaverse-nft-marketplace-immersive-virtual-reality-platform/