Smart Home
Vivint Smart Home stock drops after losing $190M court verdict amid NRG takeover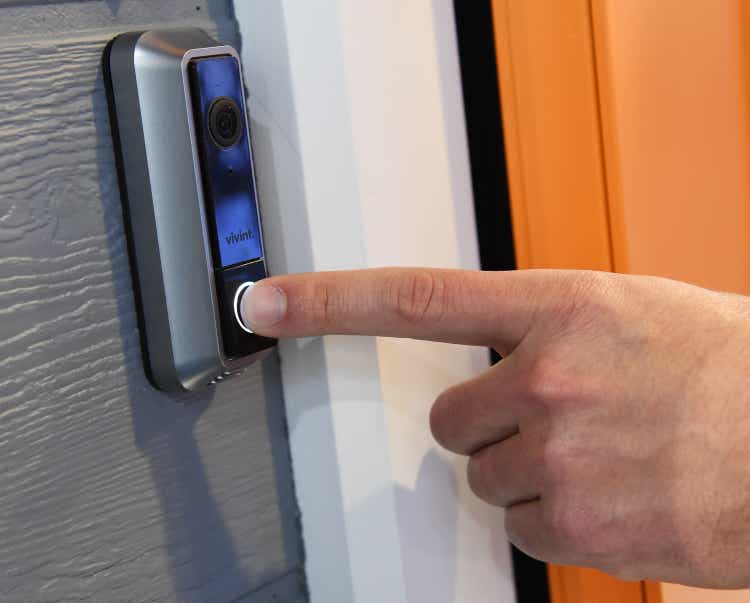 Update 5:20pm: Adds comment from CPI Security CEO.
Vivint Smart Home (NYSE:VVNT) fell 5.4% after a North Carolina jury ruled the company must past $190 million in damages over a lawsuit filed by CPI Security Systems in 2020 related to alleged historical practices by certain Vivint sales personnel.
A jury on Friday ruled in favor of CPI Security Stems and awarded the company $49.7 million in compensatory damages and $140 million in punitive damages, according to an 8-K filing Tuesday from Vivint Home Solar (VVNT).
Vivint Smart (VVNT) said it believes the verdict is not "legally or factually supported" and intends to pursue post-judgement remedies and file an appeal and will continue to examine all legal options, according the filing.
"We are extremely disappointed with the jury's decision, which we believe is not legally or factually supported," the company said in a statement emailed to Seeking Alpha. "Furthermore, the amount of damages awarded are egregious and completely disconnected from the total economic impact of any activity that CPI claims to have occurred with respect to this matter. We intend to file an appeal, pursue all legal options available to us and continue to defend ourselves vigorously."
The legal judgement against Vivint Smart (VVNT) comes after NRG Energy (NRG) agreed to acquire Vivint Smart or $12/share, or $5.2 billion in cash and debt, in December. Some investors on Monday were concerned that the jury verdict may cause NRG Energy to seek a deal price cut or other measures in regard to transaction.
"We've been going through this for a very long time," CPI Security CEO Ken Gill said in a phone interview with Seeking Alpha. "We knew that we needed to send a message that this practice needed to stop. I think in the past the fines they paid were basically speed bumps or just part of doing business, and they didn't take it very seriously. Sixteen attorney generals, the Dept. of Justice, they just viewed as cost of doing business. So I'm just very excited to the send the message that Vivint and others out there with similar conduct, that they can't do this."
NRG Energy (NRG) said in a statement to Seeking Alpha that it's "evaluating the decision" and its options.
"We are aware of the jury's decision in CPI Security's lawsuit against Vivint Smart Home," a NRG spokesman said in an email. "We are continuing to evaluate the decision and our options. As we shared during our recent earnings announcement, NRG's acquisition of Vivint is pending and has not yet closed."
Vivint Smart (VVNT) short interest is 15%.
NRG Energy (NRG) reported Q4 results on Thursday.
Source: https://seekingalpha.com/news/3938440-vivint-smart-home-drops-after-losing-190m-court-verdict-amid-nrg-takeover