Esports
Texas High Esports program looks to kick off 'Season 0'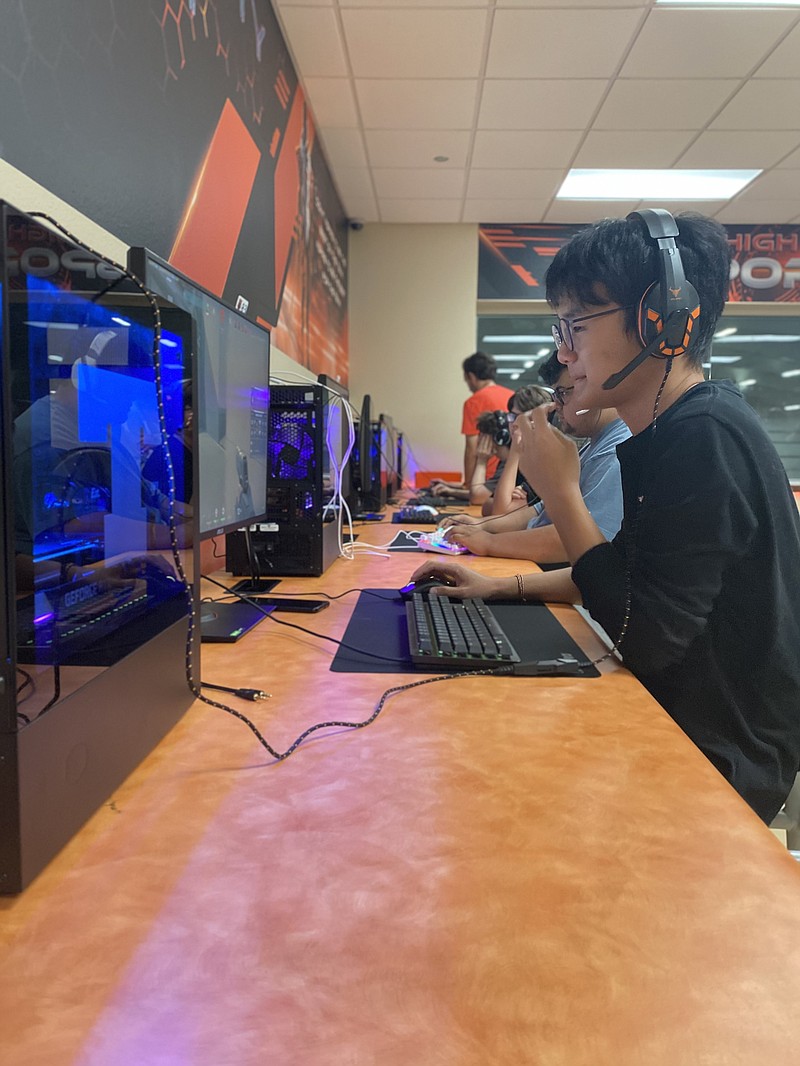 Staff photo by Andrew BellEsports athletes practice games like League of Legends, Valorant and Rocket League in the THS Esports Arena.
TEXARKANA, Texas — Texas High School is introducing a new era of competition to its students with an emerging Esports program.
Esports, or electronic gaming, takes video gaming to a different stratosphere with varying levels of organized competitive gameplay. THS is opening up participation to students in grades 9-12 as an after-school club where junior varsity and varsity teams will compete in several titles including: League of Legends, Valorant and Rocket League.
Senior Taurean Lewis, an aspiring game creator and founding member of THS Esports, said this opportunity is a rare one that could open many different avenues for the players involved.
"Though I'm a senior and I only get a year to be in Esports, having the opportunity still excites me," Lewis said. "Through (THS Esports) and coach (Rick) Allen's enthusiasm, I know that now and when I'm gone gamers will have the opportunity to earn scholarships for a hobby or become the next Ninja from Fortnite. There will never not be competitive gamers, and as more join (THS Esports), others will follow the bandwagon and create a great competitive gaming community in high school. And that possibility and opportunity is what excites me the most about this program."
Allen came over from Liberty-Eylau High School, where he was an Esports coach for five years, for a chance at something he said he couldn't pass up.
He said around 75 students are already signed up to participate, including athletes awaiting their seasons to conclude so they can play games like Madden and FIFA.
"I was told about this job last spring break, so I started calling people and figuring things up," he said. "A lot of stuff happened this summer, and this process maybe took a little bit longer than we thought it would. But it was actually a good thing because it gave us some more time to prepare, get these teams ready and make sure everything works. So, I'm considering this season zero, next semester season 0.5 and then next year will be the official season one kickoff."
Despite delivery delays of software over the past couple of months, the district's information technology department was able to come in and get the THS Esports Arena set up nicely. The arena has gaming networks and systems hooked to custom computers that allow for 12 students to play at one time with the most efficient internet connection, frames-per-second and other logistical components that are available.
Latency, commonly referred to by gamers as "ping," is the total amount of time that it takes a gaming device to send data to the game server, and then receive back on said device. It's measured in milliseconds.
According to the IT department, a good ping for a typical online game is anything under 50 milliseconds, and preferably under 30. This past week, the school's gamers were playing at a ping of five milliseconds.
"The IT department has done an amazing job," Allen said. "They have taken all the challenges and will be able to expand this program district-wide in the future. We are very lucky to have such a talented team."
Esports has become a gateway to colleges and universities for some. The National Association of Collegiate Esports has awarded millions of dollars in sports scholarships and aid over the last five years.
Currently, more than 200 colleges and universities offer nearly $15 million dollars in scholarships.
"It never got me anywhere, really," Allen said. "But now, you can get scholarships. You can get jobs — straight out of high school, even. There are a lot of things to do with anything from streaming, putting the computers together, to the actual players and even if you don't get a scholarship, you show up to a college Esports program and find your group of friends.
"But the main thing I want to see is students graduating and doing something with this because it is a multi-billion dollar business, and there is a lot of money to be made."
Allen said schools with Esports programs like THS typically compete through profit companies like Play Versus, Inc. and the High School Esports League, as it currently stands.
The Texas' University Interscholastic League, however, expects to vote soon regarding Esports becoming an official team sport. And he is hoping the UIL utilizes the services of other gaming companies, like Cloud9.
"I want to get anybody else but Play Versus and HSEL involved with the UIL leagues — just because I've seen that they don't have the right attitude," Allen said. "They want to make money. And you should make a profit, but when you're dealing with these kids, your main goal should be a better kid, not more money."
In addition to competing and potentially earning scholarship money, THS Esports will eventually use the devices in the arena to stream gaming videos and hype videos to platforms like Twitch, Youtube, Facebook, Instagram and more.
"Everyone says, 'I want to be a star player.' Well, maybe," Allen said. "But there's coaches, there's broadcasters and there's all the people behind the scenes. You know, go plug this into that. And that's going to get a lot of these kids jobs."
Allen said this is a unique avenue that allows students to intertwine with each other in a diverse atmosphere that they otherwise may have never encountered.
"A lot of these kids have never been in any after-school programs," he said. "And this will be the only chance a lot of them have to get a letter jacket. One of our phrases here is, 'no place like home.' So, we want to try to make this a place for everybody.
"I'm just ecstatic. I can't believe this is actually happening. And we're going to make the best program, not just in Northeast Texas, but in Texas. We're going to compete, we're going to win and we're going to win championships."
(The arena is located on the second floor of Texas High's Multi-Purpose facility. For students interested in being part of the Esports program at Texas High, contact Allen at [email protected] or 903-793-7731 ext. 57085.)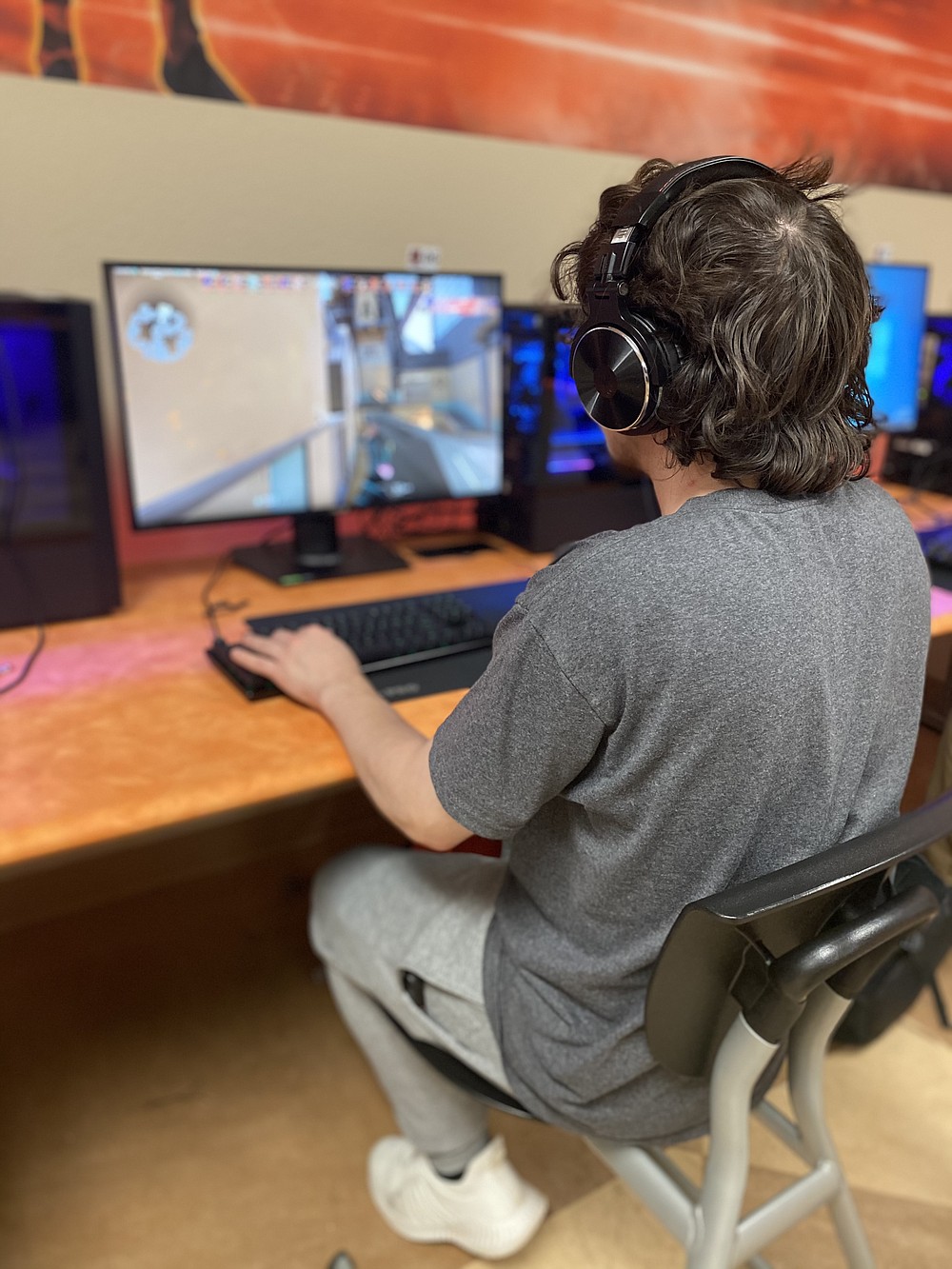 Staff photo by Andrew BellSenior Taven Tomlinson warms up by playing Valorant in the THS Esports Arena.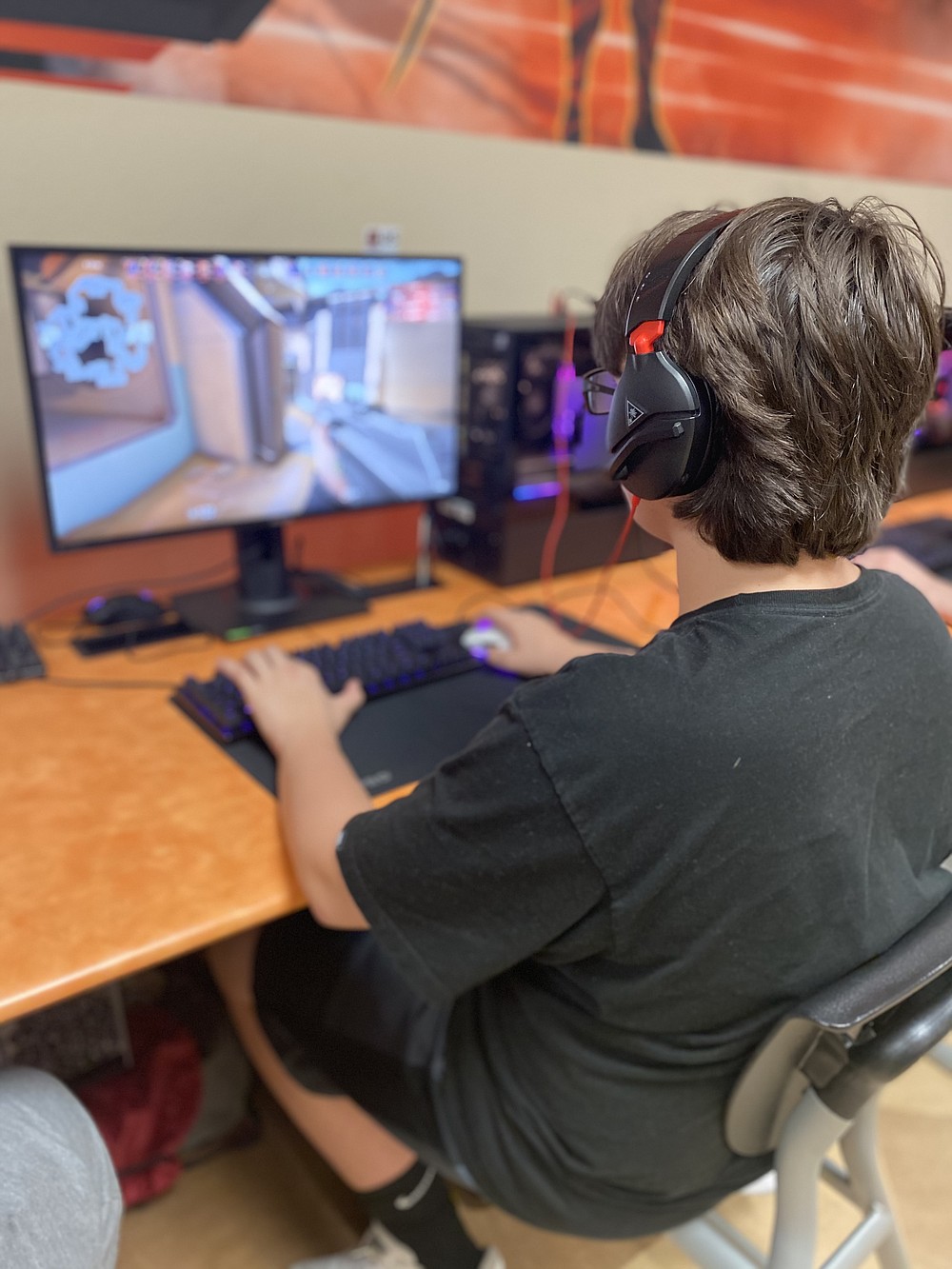 Staff photo by Andrew BellFreshman Bradley Ervin warms up by playing Valorant in the THS Esports Arena.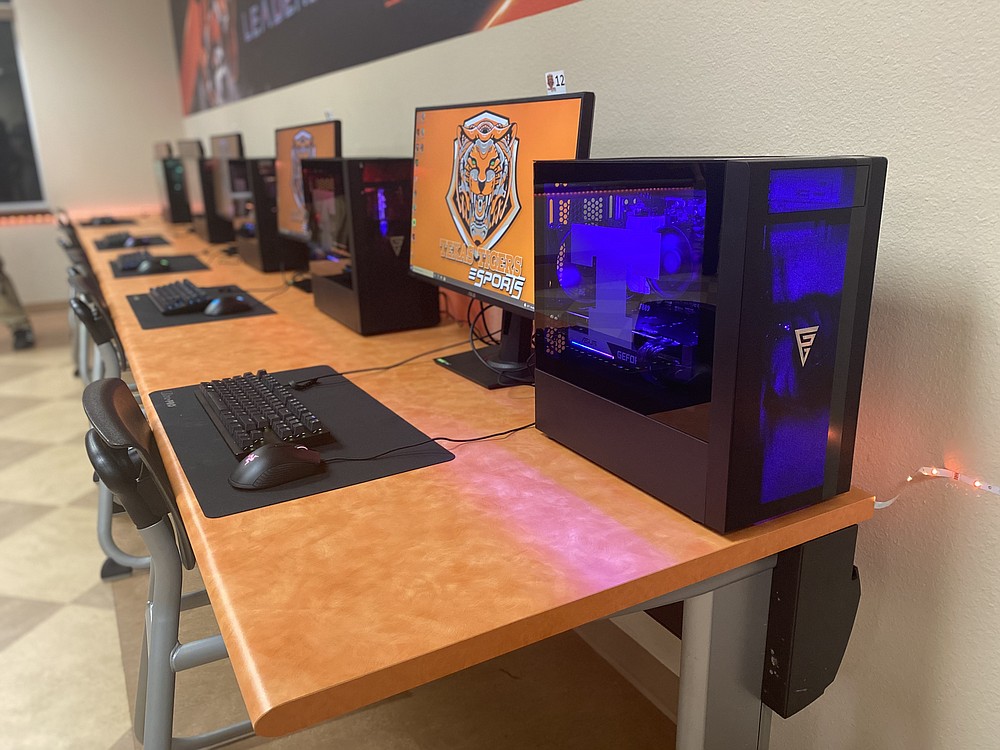 Staff photo by Andrew BellDespite delivery delays of software over the past couple of months, the district's information technology department was able to come in and get the THS Esports Arena set up nicely.
Source: https://www.texarkanagazette.com/news/2021/oct/10/texas-high-esports-program-looks-to-kick-off/