Drones
Teal Drones Secures Purchase Order for Golden Eagle Drone Units from NATO Member Country for Deployment in Ukraine – HS Today
Red Cat Holdings, Inc., a hardware-enabled software provider to the drone industry, announces that its subsidiary Teal Drones (Teal) has secured an order for 15 Golden Eagle drone units, plus spares and training, from a NATO (North Atlantic Treaty Organization) member country that has committed them to deployment in the Ukraine.
"Drones in the category of the Golden Eagle can be among the most impactful technologies during a war, and there is significant need for drones in Ukraine to be used for reconnaissance purposes. We are now seeing small drones like the Golden Eagle helping to define the outcomes of wars such as what we're experiencing now," commented George Matus, founder and CEO of Teal. "Teal is one of the only drone companies in the world able to provide these types of drones at scale, utilizing our own proprietary technology, manufacturing and resources, despite the supply chain issues that have plagued the industry at large."
"Red Cat Holdings stands by Ukraine, and we will continue to support its needs to the greatest extent possible using Teal's Golden Eagle platform," added Jeff Thompson, Red Cat's CEO. "Since the war in Ukraine began, we have seen strong interest in the Teal drone platform from numerous European countries. Defense budgets within Europe have risen seemingly overnight due to the need to support this current invasion, as well as the desire to be prepared for future geopolitical conflicts. Many countries and military units are recognizing the strategic benefit of having an adequate baseline inventory of drone units that can be invaluable in reconnaissance and surveillance on the front lines. We believe this is the first of many relationships and purchases in the region."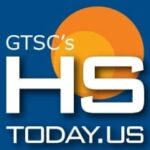 Homeland Security Todayhttp://www.hstoday.us
The Government Technology & Services Coalition's Homeland Security Today (HSToday) is the premier news and information resource for the homeland security community, dedicated to elevating the discussions and insights that can support a safe and secure nation. A non-profit magazine and media platform, HSToday provides readers with the whole story, placing facts and comments in context to inform debate and drive realistic solutions to some of the nation's most vexing security challenges.
Source: https://www.hstoday.us/industry/industry-news/teal-drones-secures-purchase-order-for-golden-eagle-drone-units-from-nato-member-country-for-deployment-in-ukraine/