Startups
Startups in "deep trouble" after Silicon Valley Bank collapses
Startup companies are in "deep trouble" following the collapse of Silicon Valley Bank on Friday, according to Stephanie Rhule, a senior business analyst with NBC.
"#SVB was one of the biggest providers of "venture debt" to start ups. Often times, as a REQUIREMENT, startups had to keep their main bank account with SVB. Those companies ARE IN DEEP TROUBLE (unless they got all their $ out in the last day)," Rhule wrote in a tweet.
The tweet by Rhule came amid economic speculation following the collapse of the bank, which was the second largest to fail since the collapse of Washington Mutual in 2008, the Associated Press reported.
"Silicon Valley Bank, Santa Clara, California, was closed today by the California Department of Financial Protection and Innovation, which appointed the Federal Deposit Insurance Corporation (FDIC) as receiver. To protect insured depositors, the FDIC created the Deposit Insurance National Bank of Santa Clara (DINB). At the time of closing, the FDIC as receiver immediately transferred to the DINB all insured deposits of Silicon Valley Bank," the Federal Deposit Insurance Corporation (FDIC) said in a statement on Friday.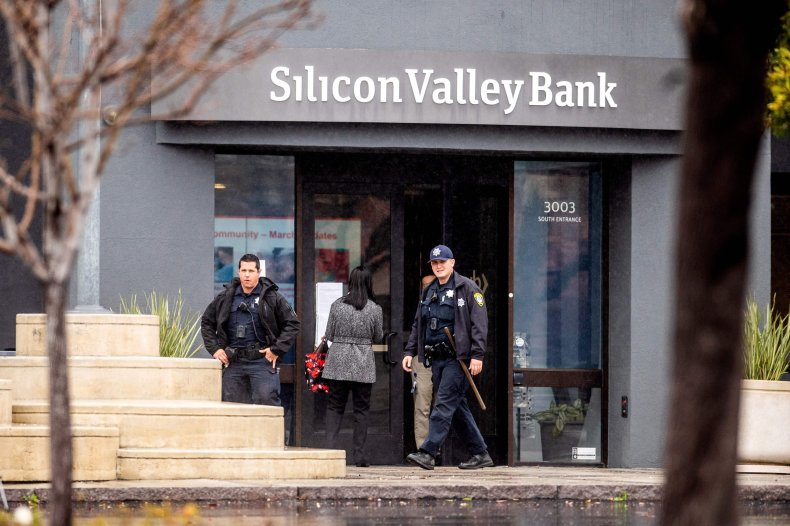 "As of December 31, 2022, Silicon Valley Bank had approximately $209.0 billion in total assets and about $175.4 billion in total deposits," the FDIC added. "At the time of closing, the amount of deposits in excess of the insurance limits was undetermined. The amount of uninsured deposits will be determined once the FDIC obtains additional information from the bank and customers."
Silicon Valley Bank was widely used by technology companies, as well as venture capital-backed startups. Shortly after Friday's collapse, a number of startups issued statements addressing the news.
Parker Conrad, CEO and co-founder of the startup company Rippling, posted a series of tweets addressing the collapse.
"Rippling has historically relied on SVB for payments rails for our payroll and other products. In light of yesterday's news, we immediately accelerated a planned switch to JPMorgan Chase," Conrad said. "Effective immediately & going forward, Rippling payroll runs will process through JPMC. However, pay runs in flight for today out of SVB have not been paid. The latest we heard from SVB this morning was that this was an operational delay and funds will be released."
Mark Cannice, department chair and professor of entrepreneurship and innovation at the University of San Francisco School of Management, told Newsweek that "to the extent that funding from SV Bank also become less available, this will place some additional pressure on startups."
Brad Hargreaves, a founder of several startup companies, tweeted on Friday that the collapse of the bank "is going to have a massive impact on the tech ecosystem. SVB was not just a dominant player in tech but were highly integrated in some nontraditional ways."
"One, SVB was incredibly integrated into the lives of many founders. Not just their startup's bank & lender, but also provided personal mortgages and other financial services," he wrote. "Now they may not be able to make payroll next week. Unpaid wages pierce the corporate veil, so boards are *incredibly* sensitive to employing workers they may not be able to pay. Expect mass layoffs later today, Monday at latest."
Newsweek was directed to the FDIC statement after reaching out to Silicon Valley Bank via email for comment.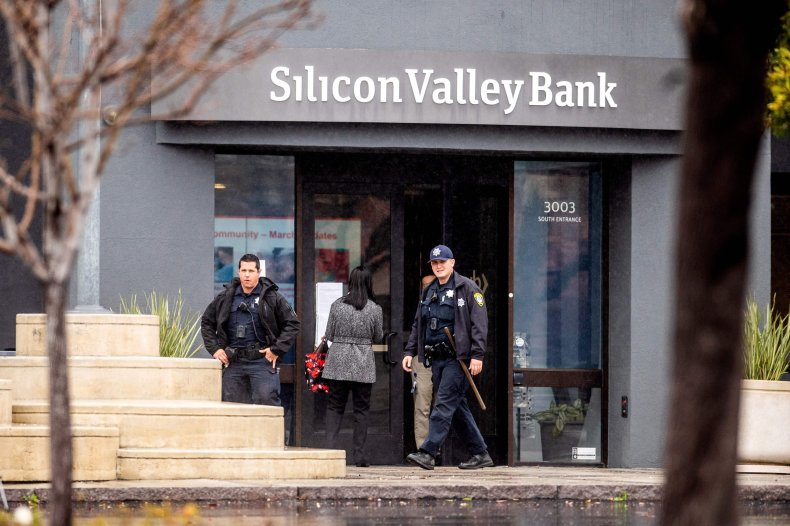 Source: https://www.newsweek.com/startups-deep-trouble-after-silicon-valley-bank-collapses-1787066