Product Reviews
Retired Norwood teacher's doll collection shares lessons about pioneering women
NORWOOD – A retired teacher from Norwood is teaching the next generation about women's fight for equality using a one-of-a-kind exhibit.
"Ann Bancroft was the first woman to navigate the North Pole. Every time I see it, I think, imagine the courage," said Martha Colamaria, pointing to a display.
Be it their courage, creativity, or conviction, Martha Colamaria has had no shortage of inspiration for designing the dolls in her colorful collection of famous female faces.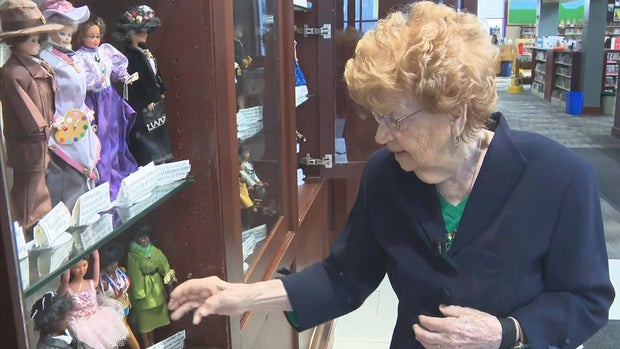 "Eleanor Roosevelt, I first made her in the inaugural gown when she was First Lady. I said, 'she wouldn't be comfortable in that!' During the war she was her husband's arms and legs and his voice. This is the Red Cross uniform that she wore. I lived through WWII. This is one I respect highly because she was right there doing what needed to be done," Colamaria said in admiration.
Martha taught in Boston and Norwood for nearly 40 years; this was a way to connect with her students. She's been retired for almost 30 – but sharing her passion for learning has never gone away.
"When you could tell a story, they'll listen to you. But when you can actually see this was the person who did it, they're a little excited and they want to know more. Find one that they like and maybe get a book and read about her," Martha explained, of engaging young learners.
Each outfit is hand-sewn and thoughtfully embellished.
"Years ago we used to have craft stores, we had Youlden's over in Westwood. You could buy little accessories. Those skis are popsicle sticks," she pointed out, on a famous adventurer.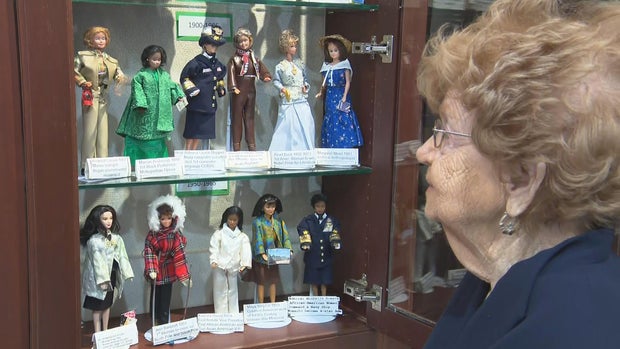 Always an educator, 94-year-old Martha is committed to keeping the details accurate.
"We tried to be as authentic as I can. It would mean a lot to her to have it right," she said of a military uniform.
Every March, when Martha shares her collection for Women's History Month, this case at the Morrill Memorial Library feels almost full.
"Hope I stay around a little longer so I can continue doing it," Martha said.
But these 49 faces are begging for a 50th friend – perhaps the first female President.
"I think the opportunities are there and it's up to us to reach out and take advantage of it. If she did it maybe I can do it," Martha added, looking forward to future women worth celebrating.
Thanks for reading CBS NEWS.
Create your free account or log in
for more features.
Retired Norwood teacher sharing lessons for Women's History Month using doll collection
Source: https://www.cbsnews.com/boston/news/martha-colamaria-womens-history-month-norwood-library-doll-collection/