Esports
Red Bull Racing Esports opens new sim racing training facility in the UK, wins F1 Esports Series teams' championship
Red Bull Racing Esports has opened a new training facility for its sim racing team in the UK.
The facility aims to help improve the skills of the current crop of 12 Red Bull Racing Esports team drivers, and also be used as an academy hub for up-and-coming sim racers.
The new home for esports is set in the heart of the Red Bull Racing Technology Campus in Milton Keynes and boasts 'the very best equipment and technology'.
Red Bull's sim racers will train from the facility in the lead up to major competitions and, in some instances, the team will also compete from the space.
The news comes as Alfa Romeo's Jarno Opmeer and Red Bull were crowned world champions in the Grand Final of the 2020 F1 Esports Series presented by Aramco after a tense finale this week. Jarno Opmeer got his hands on his first ever F1 Esports Series title, whilst Red Bull took home their second successive team's championship to secure the lion's share of the series' $750,000 prize pot.
The new space – to be named by fans who submitted over 4,000 entries into a Playseat competition – is divided into four main areas: the training area, competition area, console area and the driver locker area.
The training area features six F1 Esports Pro Series specification Playseats with Fanatec set-up and 240hz AOC screens connected to a 9×9 video wall, which displays data from the drivers. Each member of the team will have HyperX peripherals, including the Cloud II Wireless headset.
There will also be a Citrix data dashboard for the team manager to monitor training and events.
The competition area offers two Playseats with AOC triple screen set-ups and Fanatec direct-drive wheelbases for extra force feedback. One of the rigs will also feature a full Fanatec drifting set up.
The console area is designed to be a chillout zone where the team can relax, away from the virtual racetrack. This area is equipped with a 65″ Philips OLED TV connect to a PlayStation 5 and Xbox Series X complete with Playseat PUMA Gaming chairs. There is a Sonos Arc with sub and additional speaker setup for Dolby Atmos surround sound.
Red Bull says there will be opportunities for the public to hire the space on a select number of days each year.
Fans can also take a tour of the Red Bull Racing factory and experience first-hand how its esports drivers train.
The separate Red Bull Gaming Sphere in London remains temporarily closed due to covid-19.
You can view high-res images of the Red Bull Racing Esports facility here.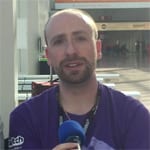 Dom is an award-winning writer who graduated from Bournemouth University with a 2:1 degree in Multi-Media Journalism in 2007.
A keen League of Legends and World of Warcraft player, he has written for a range of publications including GamesTM, Nintendo Official Magazine, industry publication MCV as well as Riot Games and others. He works as full-time content director for the British Esports Association and runs ENUK in his spare time.
Red Bull's sim racers will train from the facility in the lead up to major competitions and, in some instances, the team will also compete from the space.
Source: https://esports-news.co.uk/2020/12/17/red-bull-racing-esports-sim-racing-training-facility/