Startups
Policy push boosted startups, led to spurt in unicorns: CEA | Hyderabad News – Times of India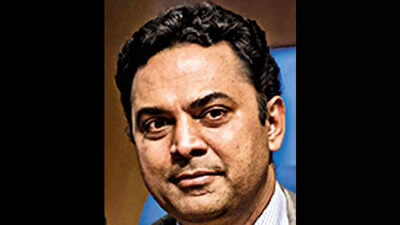 Krishnamurthy Subramanian
HYDERABAD: Stating that the startup ecosystem was 'gasping for breath' before 2014, India's chief economic advisor (CEA) Krishnamurthy Subramanian on Saturday said that the Centre's policy push has unleashed the potential of startups, leading to the creation of a competitive economy where meritocracy is being rewarded.
"If you look at the unicorns (startups valued over $1 billion) today, none of these have been created because of dynastic wealth or because of the connections that these people have. They have been created based on the quality of ideas," the CEA said while addressing participants at the ISB PGPMAX Leadership Summit 2021.
He stated that the reason the startup economy was gasping for breath earlier was because of crony lending and the crony policies that were pursued till then. "The policies since then, whether it is the bankruptcy code, GST, demonetisation that has created the entire digital economy, labour market reforms, farm bills, enterprise policy focused on the private sector….all of them are about enabling competition in the economy," he added. As per Venture Intelligence data, India has 65 unicorns, of which 25 have been added in 2021 alone. Of these 25 new Unicorns, 10 are from Bengaluru.
Subramanian also pointed out that under the current regime, private players are being empowered and except for three to four strategic sectors such as defence and oil & gas, the rest all are being opened to the private sector.
FacebookTwitterLinkedinEMail
FacebookTwitterLinkedinEMail
Source: https://timesofindia.indiatimes.com/city/hyderabad/policy-push-boosted-startups-led-to-spurt-in-unicorns-cea/articleshow/86516627.cms