At Ever Evolving Exotics, 4444 E. Grant Road, every snake, chameleon, tarantula and baby bearded dragon is a bonafide social media celebrity.
Lee Ingle, the reptile shop's owner, launched a TikTok feed for the store in December 2019 as a way to offer tips on things like how to use your enclosure's thermostat, prepare a meal for your gecko and build-out elaborate, tropical vivariums in time-lapse to Uruguayan electronic music.
But the true stars of the channel, and most likely what Ingle's 5,700 followers come to see, are the 100-plus species that inhabit the shop and appear in the vast majority of TikToks on Ever Evolving Exotics' feed.
Scroll through Ingle's videos and you'll find Kenyan sand boas slithering against one other and a monkey tailed skink noshing on lettuce. In one TikTok, a knob-tailed gecko backs under a rock while an audio recording of a woman trying to reach him concerning his car's extended warranty plays in the background.
"The platform is pretty awesome," said Ingle, who opened Ever Evolving Exotics eight years ago. "There is a lot of interaction. I try not to make it a selling thing. I want it to be more community based."
Ingle may just have his cell phone camera ready for TikToks when he and his crew set up at the 19th annual Tucson Reptile & Amphibian Show and Sale on Saturday, Oct. 2-Sunday, Oct. 3.
With more than 100 vendors and exhibitors from across the country and around 1,000 reptile and amphibian species taking up 60,000 square feet of space at the Tucson Expo Center on East Irvington Road, you'd be hard pressed to find another show as expansive in the state, said its director and founder, Mark Wolfson.
The show, which pre-COVID, was attracting 8,000-10,000 folks a year, is meant to be a blast for reptile fans, but also exciting and interesting for non-reptile people, Wolson said.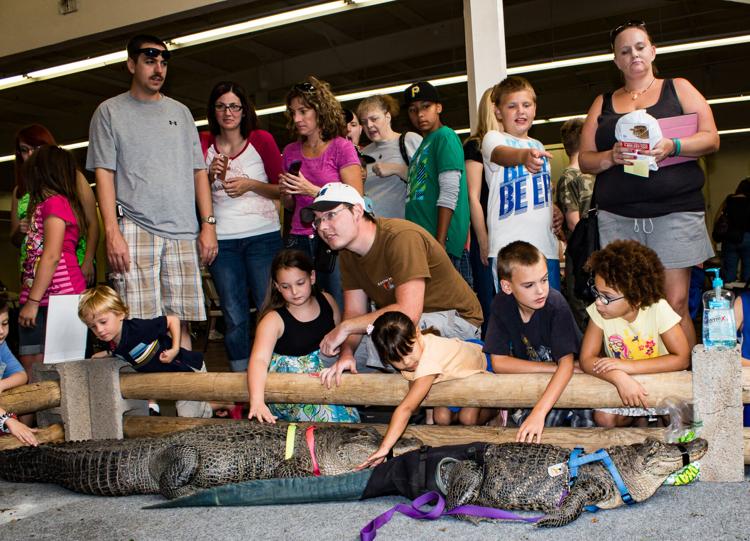 For the uninitiated, highlights include:
Vendors selling every product imaginable to help you get your reptile family off the ground, including the right food, enclosures and even the reptiles and amphibians themselves.
"I have several dealers who mainly do poison dart frogs," Wolfson said. "They are some of the coolest looking animals in the world, just ridiculously bright colors."
The show also has reptile-adjacent products like jewelry and artwork that pay homage to the snakes and lizards of the world.
Two petting zoos. One is dedicated to reptiles and amphibians, including alligators and giant tortoises. The other tips its hat to a variety of mammals, courtesy of the Funny Foot Farm and Petting Zoo on West Wetmore Road.
Educational displays, including one from the Phoenix Herpetological Society showcasing exotic venomous snakes from across the globe.
The Tucson Herpetological Society, a group of nearly 400 members that has been promoting education concerning amphibians and reptiles found in Southern Arizona since 1988, will have a few creatures of their own on display, said Robert Villa, society president.
"It is good exposure," Villa said. "We engage with a lot of people, a lot of children. That is one of our main focuses, making young people aware of native species and instilling a sense of appreciation for our wild animals."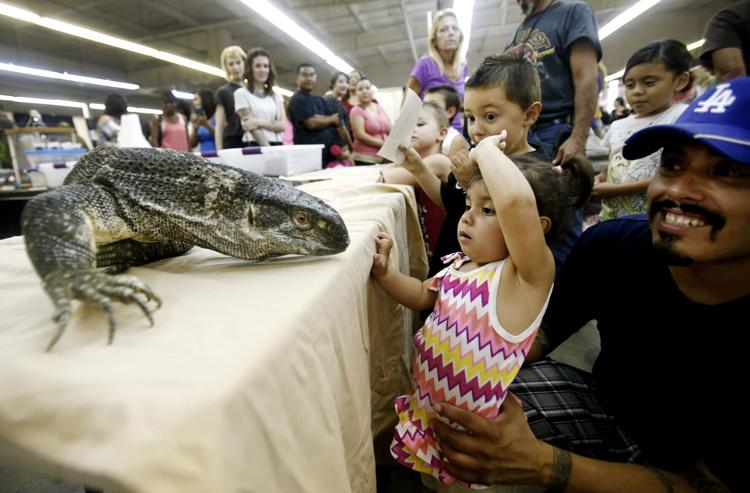 A retired physician and former snake breeder, Wolfson started the reptile and amphibian show with a buddy after selling at shows in Phoenix and California.
Their first show was in a 1,500-square-foot hall in town that they rented for about $300 for the weekend.
"We had always wanted to do something like that," Wolfson said. "It has been through several iterations since."
Today, the show brings in dealers from as far away as Florida and has become a happening to look forward to for the thousands of reptile owners in Arizona and beyond.
"It's the only event in the area where you are going to see stuff like this," Wolfson said.
Ingle had been coming to the show as a customer long before he started setting up there.
The Wisconsin native was still in the Air Force, stationed at Davis-Monthan, when he made his first visit.
"I was blown away," Ingle said. "In the Air Force, reptiles weren't a general topic of conversation. But you could talk to the guys at this show for hours about them, and they were super cool and happy to do so."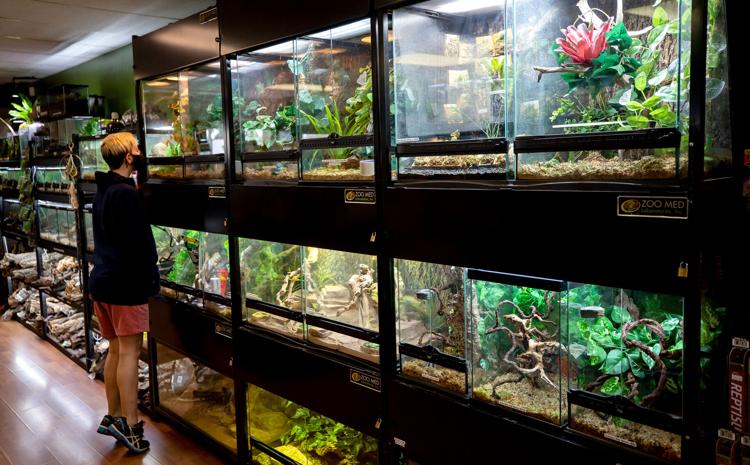 The show is part of what inspired Ingle to open up his own reptile shop when he left the Air Force.
Ingle wanted to launch a storefront where people who owned reptiles and amphibians could come, talk shop and buy the essentials, everything from terrarium kits to live crickets and mice for feeding.
"We definitely have our core people, for sure," Ingle said. "Some customers literally come here every single day to grab their crickets."
But he also wanted a shop where those who hadn't taken the plunge yet felt welcome to come in and learn more.
These days, Ingle enjoys a steady stream of customers six days a week. Some of his top sellers that come and go through his store include ball pythons, tarantulas, bearded dragons and crested geckos.
"They don't need special heating or lighting," Ingle said of the geckos. "They are incredibly easy to maintain. They always seem to have a perpetual smile."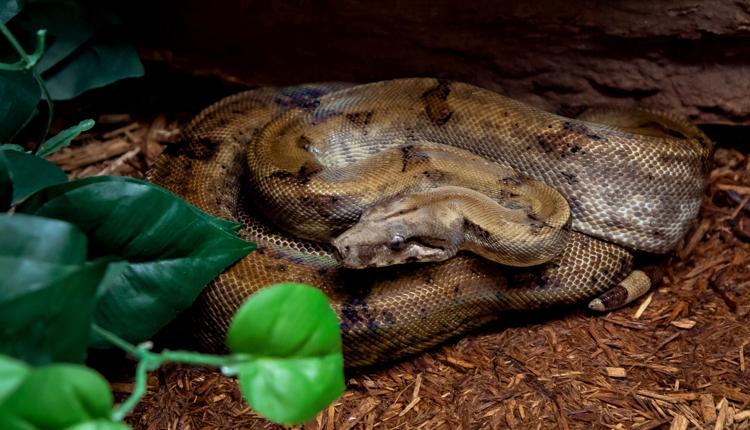 Both the show and the shop allow Ingle to enjoy his passion to the fullest.
"There is nothing like them," he said. "There is so much biodiversity as far as different species between lizards, snakes, geckos, tortoises. It is endlessly fascinating to me and always has been."
Be the first to know
Get local news delivered to your inbox!
"The platform is pretty awesome," said Ingle, who opened Ever Evolving Exotics eight years ago. "There is a lot of interaction. I try not to make it a selling thing. I want it to be more community based."
Source: https://tucson.com/news/local/subscriber/on-a-scale-of-one-to-10-this-tucson-reptile-show-is-tops/article_3d430bee-1be0-11ec-b189-4fb527253410.html