LATEST NEWS
The 9 latest news stories are displayed below, you can also visit the Full News Archives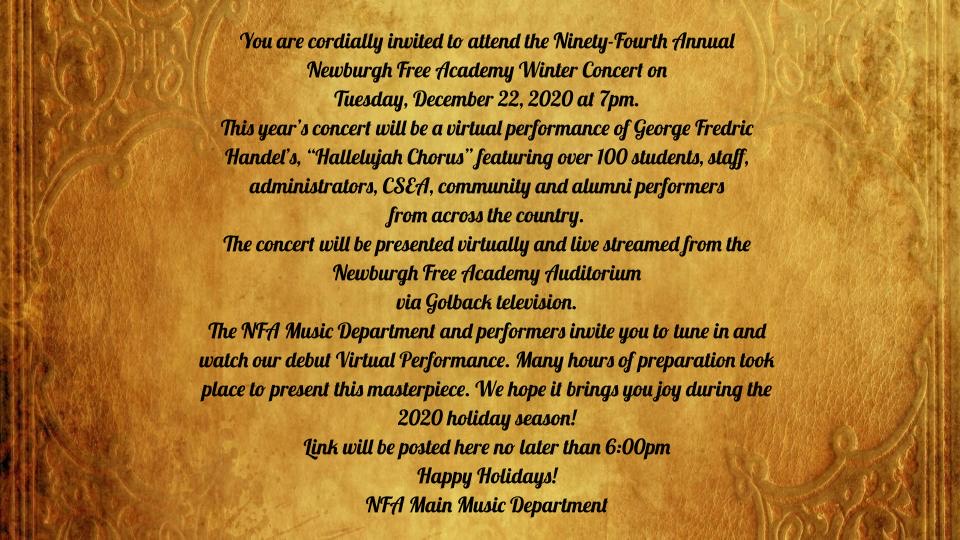 NFA Music Presents: 94th Annual Hallelujah Chorus
This year's concert will be a virtual performance of George Fredric Handel's, "Hallelujah Chorus," featuring over 100 students, staff, administrators, CSEA, community, and alumni performers from across the country.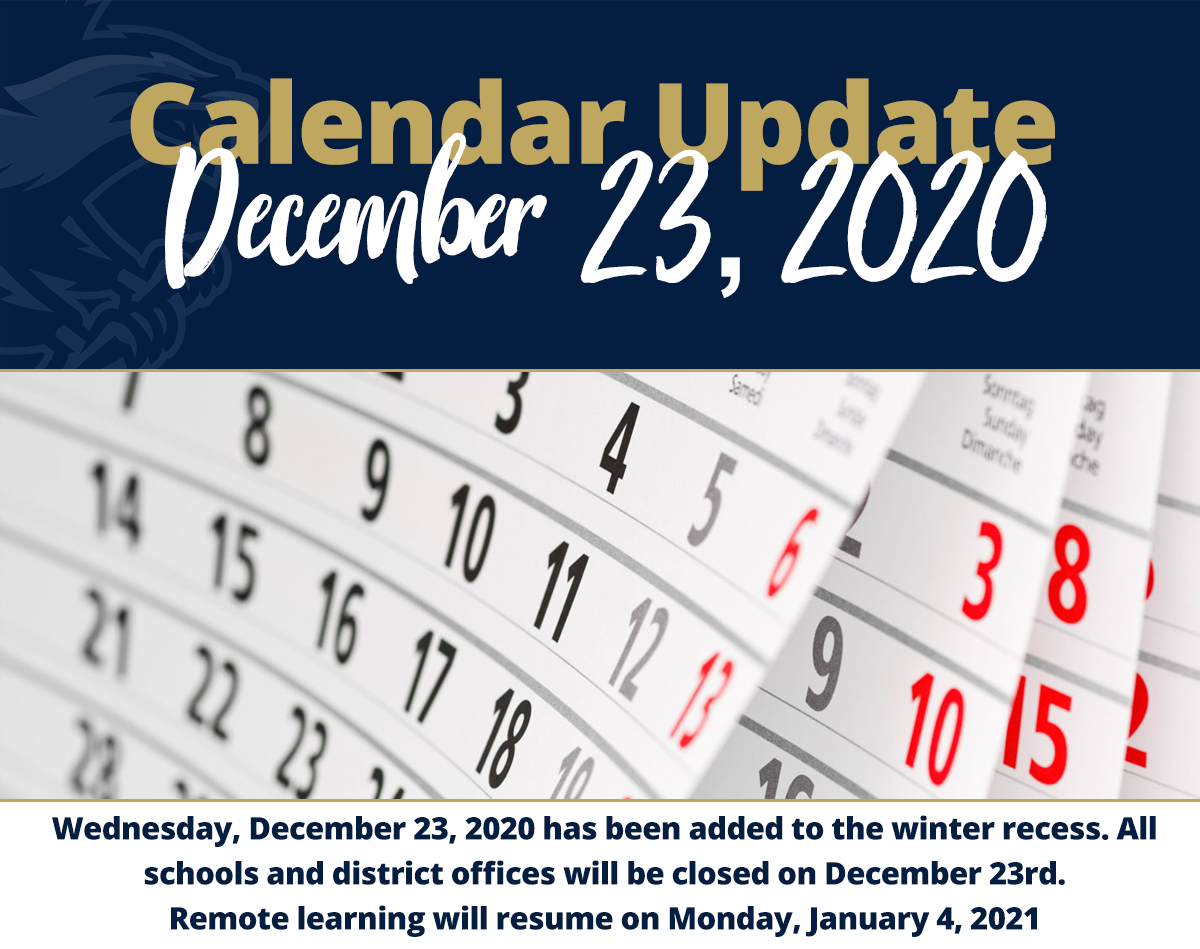 Update! District Calendar Change to Winter Recess
The school calendar has been updated to include Wednesday, December 23, 2020 to the winter recess. All schools and district offices will be closed on Wednesday, December 23rd. There will be no remote instruction.
VIEW FULL NEWS ARCHIVES IMPORTANT TOPICS
The information on the page below is from the previous school year and some of it is outdated now. There are still many helpful resources available on the page. For more information about reopening, please visit our Operation ReOpen Website.
Access Virtual Learning Landing Page (This page contains outdated information).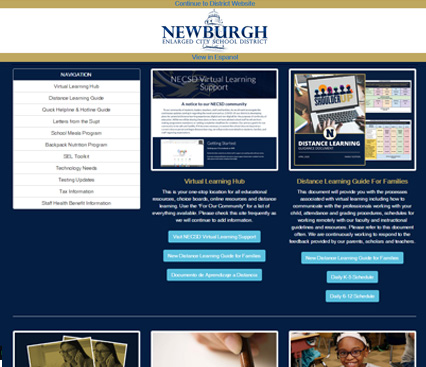 The Liberty Partnerships Program (LPP) is a collaboration involving SUNY Orange, The Newburgh Enlarged City School District (NFA Main/North High Schools, Heritage/South Middle Schools) and The Boys and Girls Club of Newburgh.
Visit Suny Orange to Learn More
UPCOMING EVENTS
For all events visit the Full District Calendar