Product Reviews
Missing Florida 2-year-old boy found safe 24 hours after going missing during naptime: 'It's a miracle'
A Florida sheriff declared Friday that "prayer works" after a missing 2-year-old child was found safe in a discovery the sheriff is calling "a miracle."
Hernando County Sheriff Al Nienhuis said Joshua "JJ" Rowland is expected to be reunited with his parents after vanishing from his home in Brooksville midday Thursday. He was found around 24 hours after going missing by search volunteer Roy Link, a former Marine.
"I was hoping and praying for a miracle. I certainly was not expecting one, but I think a lot of people were praying, and prayer works," Nienhuis said.
"He's definitely going to have something to tell his kids and grandkids about, that's for sure. And I'm sure mom and dad are going to keep a little closer eye on him from this point forward," the sheriff added. "It's a miracle, there's no doubt about it."
FBI FINDS WASHINGTON BOY IN MISSOURI 7 MONTHS AFTER DISAPPEARANCE; GRANDPARENTS FACE CHARGES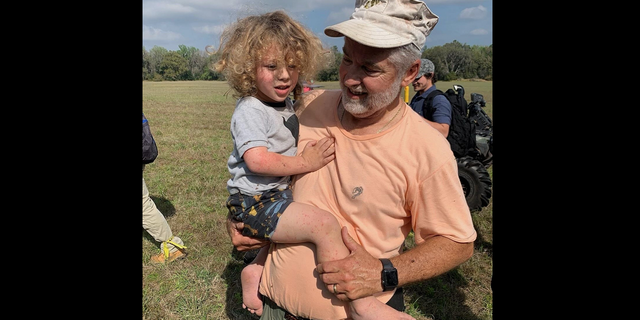 Roy Link, right, holds 2-year-old Joshua "JJ" Rowland after finding him safe Friday, Feb. 24, 2023, in Brooksville, Fla. (Hernando County Sheriff's Office)
Rowland's mother told investigators Thursday she and the child were napping around 9:30 a.m. When she woke up, the toddler was missing, Fox13 Tampa Bay reports.
The mom reportedly spent around an hour looking for the child before alerting law enforcement.
WYOMING POLICE LOCATE MISSING ROMANCE NOVELIST WHO ALLEGEDLY FLED TO HAWAII AFTER ARREST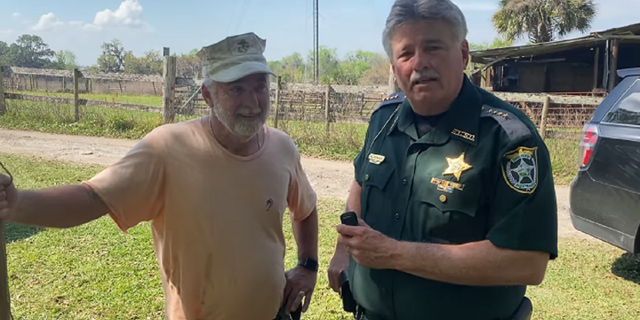 Hernando County Sheriff Al Nienhuis said Roy Link, a former Marine, is the "man of the year" in the county for finding Rowland Friday. (Hernando County Sheriff's Office)
As of Friday, hundreds of local volunteers had been helping in the search for Rowland, which Nienhuis said "certainly warms your heart."
"We certainly had no clue what had happened to him. He was found north of the residence, just south of Parrot Middle School," he said. "So, he was quite a way away from home, but the good news is he did not end up in any water, obviously, and he was not abducted. He was found in the woods. He seems to be fine."
CLICK HERE TO GET THE FOX NEWS APP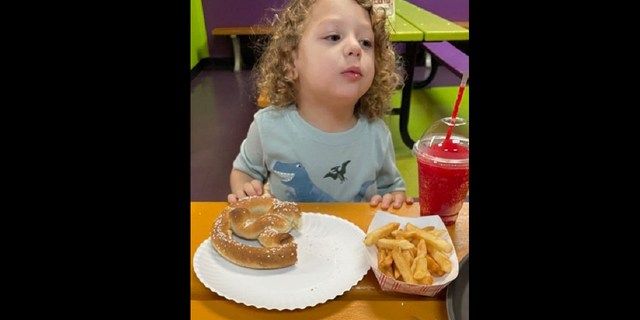 Rowland's mother told police the child went missing after she woke up from a nap, according to Fox13 Tampa Bay. (Hernando County Sheriff's Office)
Nienhuis described Link, the volunteer who found Rowland, as "the man of the year here in Hernando County."
"I guess little JJ glommed onto him and didn't want to let go. He was so excited to see him," the sheriff said.
Greg Norman is a reporter at Fox News Digital.
Source: https://www.foxnews.com/us/missing-florida-2-year-old-boy-found-safe-24-hours-going-missing-naptime-miracle