Esports
Meet the pro rugby player who also coaches for Godsent's League of Legends NLC esports team in his free time: Jamal 'Makinui' Ford-Robinson
During the day, Jamal Ford-Robinson is a professional rugby player for Premiership side Gloucester Rugby.
At night, he plays a mean Sett support in League of Legends with the screen name Makinui, and occasionally streams on his Makinui Twitch channel.
The 27-year-old is also the owner of Makinui's Mad House, a Discord server where some people in the UK League of Legends esports community play custom matches together.
And now he's just joined esports organisation Godsent, who play in the high-tier European Regional League, the Northern League of Legends Championship (NLC).
Jamal works as an assistant coach for the side in his spare time, helping their League of Legends esports players to improve their communication, winning mentality and professionalism.
But how did a rugby player find himself in this virtual world?
"It all started in March 2020, basically at the start of lockdown – I picked up League of Legends and started hammering it," Jamal tells Esports News UK.
"We actually did a rugby players vs Excel staff match. [Godsent head coach] Jon Ellis and [Guild director of esports] Grant Rousseau casted it, they were Excel employees at the time, so I knew them from that.
"I started playing with Grant, Jon, Nathan [Edmonds, Excel social media manager] and others a lot during lockdown. I spent every day during lockdown smashing flex queue! So that's how I got to know the guys.
"Even before that, I've always played video games for more than just a few hours on CoD here and there. Now I'm in this esports world, as well as being professional rugby player."
"I'm really into progressing esports, in terms of the level of coaching and professionalism, like Jon is. I think about psychology, mentality and philosophy a lot. I like to dive into all of them."
Jamal said that he spoke a lot with Jon and Grant about the things it takes to be a professional and what the coaching set ups are like in esports, in comparison to traditional sports. And that's what led him into esports.
"Jon is really big into progressing esports forward as a whole, in terms of the level of coaching and professionalism," Jamal continues. "And we spent many hours talking about it, I shared my ideas with him and my experience playing rugby, as I've been professional for about 10 years now.
"I like to think about it a lot, I'm also probably a bit of a student when it comes to psychology, mentality and philosophy. I like to dive into all of them.
"When Jon got the gig at Godsent, we spoke over a couple of flex games and he said, 'what do you think about coming in and doing some of the things we spoke about', in terms of what it takes to be a professional, that additional stuff outside of the game itself.
"So I said to Jon, 'yeah cool', and the players took to it really quickly. I've only been there a week, but I've had quite a few conversations with the players after scrims."
Jamal currently works in his spare time at Godsent. There's no contract – he just does it for fun and to help out.
So, what exactly does he coach the players on; what does his role at Godsent involve?
"Like I say, I've been playing since March, so I'm in no position to be coaching gameplay-wise!" he explains. "Jon just about carried me to gold 4 at the end of last season (laughs)!
"One of the reasons Jon got me in was to look at the communication aspect of the team and work on that.
"Jon looks at the gameplay stuff and I look at more the communication side of it, and how the celebration of small victories within a game can impact your momentum and confidence.
"For example, having the confidence to call a dive in the bot-lane, we're 3 vs 2, they're low health, let's go in, and going through with it, as opposed to second guessing yourself. So that's the kind of thing I listen out for.
"So that's my role – provide my experience and how I see being a professional and what it takes.And I'm really enjoying it at the moment."
"Even before my time in League of Legends, I've always played video games for more than just a few hours on CoD here and there. Now I'm in this esports world, as well as being professional rugby player. And I'm really enjoying it."
Jamal says he's had some really valuable one-on-one conversations with players about their preparation going into a game, repeating similar things he would follow in rugby, like getting a good night's sleep, making sure they're hydrated, and also, removing distractions. So as an example within esports, removing things from their desks so they're fully focused on the game.
He's also been able to explore the similarities and differences between sports and esports first hand.
"There's way more similarities between sports and esports than the general public can appreciate, and even people in sport can appreciate. People think gaming is just a pastime, but professional esports is a different kettle of fish," Jamal states.
"If you remove the game itself, League of Legends or rugby or football, everything to do with being a professional and achieving the highest level that you can, having that winning mentality, that is all the same. Not just in sport, but in life, if you want to achieve something at a high level, a lot of the factors are identical across the board."
Jamal also speaks passionately about improvement in esports, highlighting the work of Fabian Broich, Excel's head of performance.
"Things are improving in esports – look at what Fabian is doing at Excel," he says. "That's the kind of thing I'm interested in and that's what I want to do at Godsent.
"It's something I'm passionate about and something I feel I can add real value in. I enjoy doing it. I like committing time to it and hopefully will see real growth in it."
You can follow Jamal and Godsent on Twitter here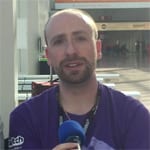 Dom is an award-winning writer who graduated from Bournemouth University with a 2:1 degree in Multi-Media Journalism in 2007.
A keen League of Legends and World of Warcraft player, he has written for a range of publications including GamesTM, Nintendo Official Magazine, industry publication MCV as well as Riot Games and others. He works as full-time content director for the British Esports Association and runs ENUK in his spare time.
Source: https://esports-news.co.uk/2021/01/21/jamal-ford-robinson-makinui-rugby-esports-coach-interview/