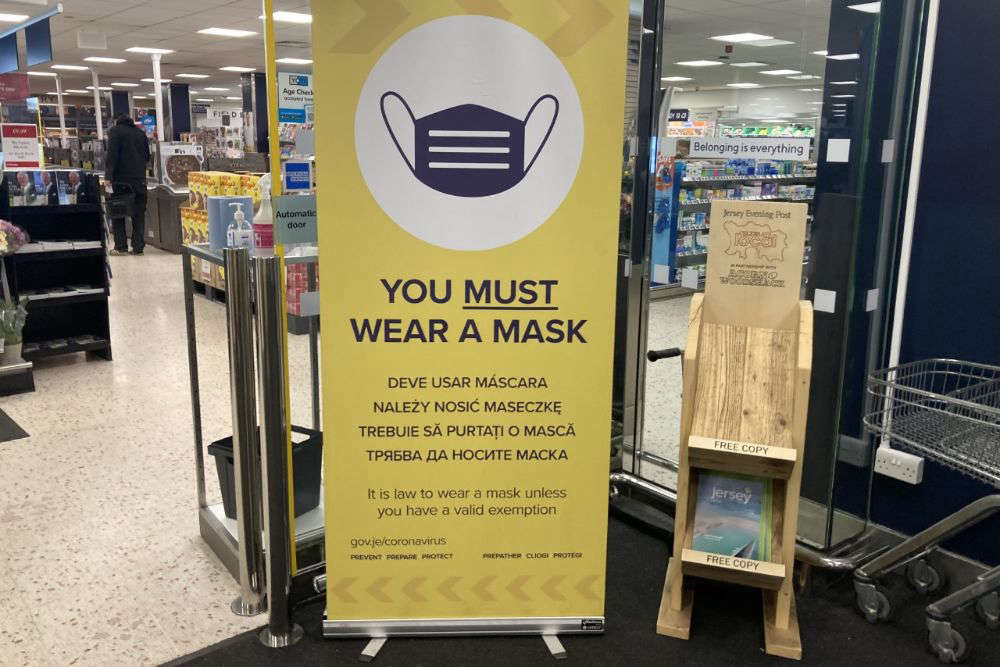 Islanders no longer have to wear a mask in Jersey's shops and work from home advice has been scrapped.
Mandatory mask-wearing in indoor public places has ended from today (1 February)
The government is removing many Covid-19 restrictions because of the island's high vaccination rate and the diminished severity of the Omicron variant.
Face coverings are still required in health care settings and schools.
They are also required onboard a bus, though not in the bus station.
"We are reviewing on a week by week basis, and as soon as we feel the time is right to ease those restrictions on the bus (we will) .We have got to make sure out customers and our staff are as safe as possible.
It's there to protect yourself, and other people. Feedback from our customers is that they like the mask and they want to continue (wearing) it for the time being."
Masks will also need to still be worn in the airport and harbour terminals.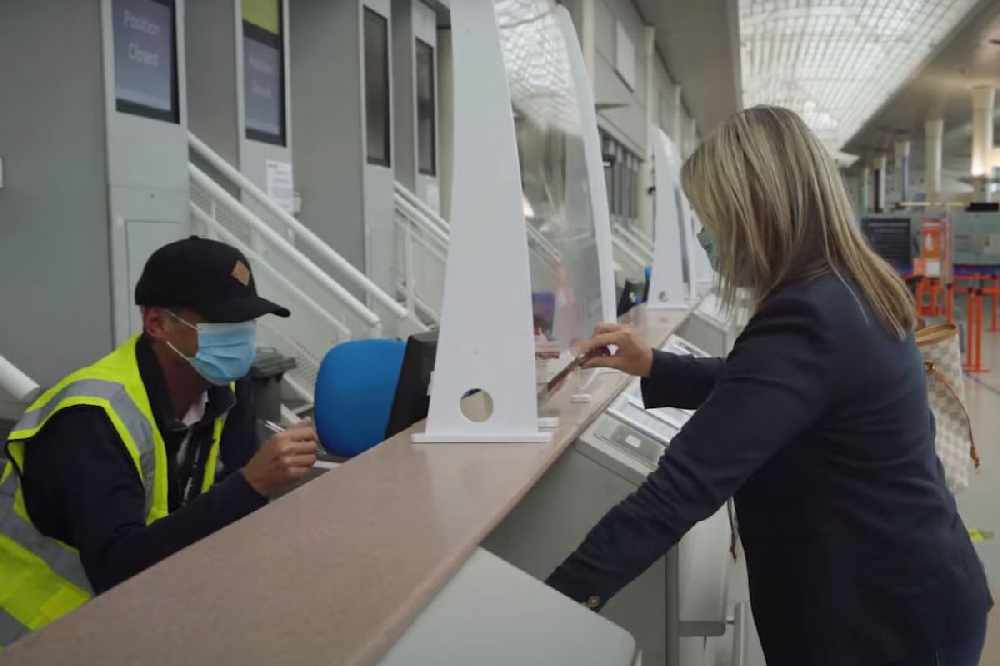 "We would like to confirm that at this stage, passengers and customers are still requested to wear masks/shields (unless an exemption is in place) when using our terminals at both the airport and harbour and to maintain social distancing wherever possible.
All public facing staff, including check-in agents and security personnel will continue to wear face masks.
We look forward to welcoming passengers as we grow connectivity in the weeks and months ahead". – Maria Le Tiec, Head of Security & Passenger Services for Ports of Jersey.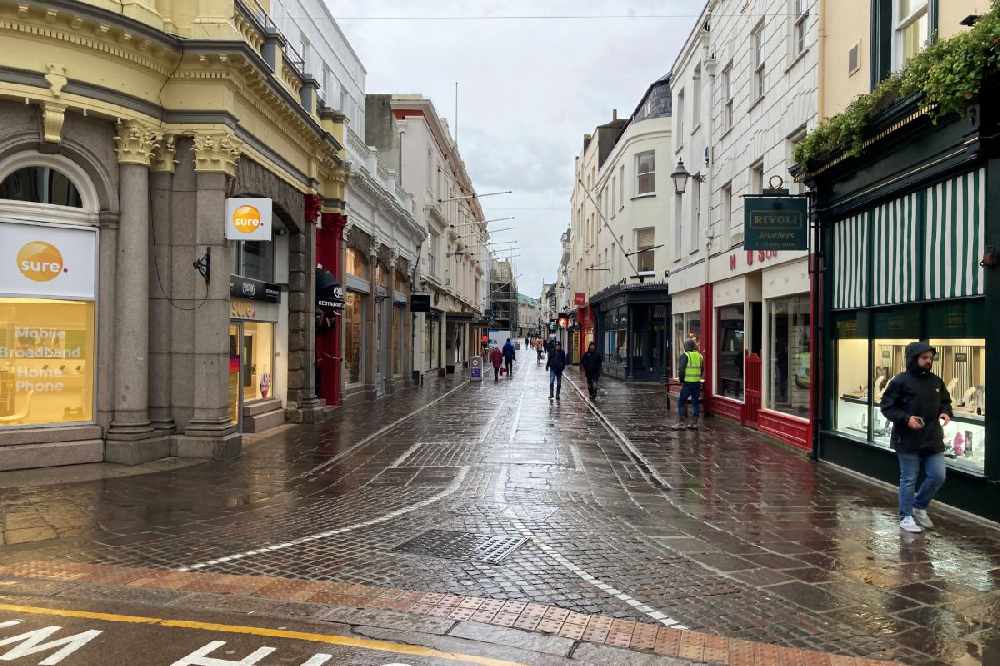 Jersey's Town Centre Manager hopes the lifting of the mask rule in shops and the end of 'work from home' advice will bring more people into St Helier.
"So many businesses in town rely on people being in offices – popping out on their lunch-break for example – and I am hopeful that the relaxation of rules will mean we will see more of those people coming into town to visit the shops, and the cafes and restaurants too.
I think it will be a struggle to get to where we were pre-pandemic, but hopefully we will get there .certainly within the next six to 12 months." – Connor Burger, Town Centre Manager.
Businesses are also no longer legally required to collect contact details from customers for contact-tracing purposes.
Border testing and contact-tracing will be among measures removed on 7 February.
Source: https://www.channel103.com/news/jersey/masks-and-work-from-home-scrapped/