Kennametal Inc. has added eight new products that expand on and support its existing metal cutting tool platforms.
Drill Fix PRO indexable drill offers high metal removal rates and delivers high-volume coolant flow with a wiper included in every outboard insert, the company states. KenDrill Deep HPR is a material-specific, deep-hole drill for steel and cast iron. KenDrill Micro is a micro drilling set for short and deep-hole applications in small-part machining. The company also has expanded its Dodeka series, featuring high positive inserts with 12 true cutting edges per insert.
The new solid end milling grade KCSM15A launches with the HARVI III, HARVI III Aero, HARVI II Long, and RSM II platforms. And the new stainless steel and high-temp alloy indexable drilling grades KCMS40 and KCMS35 offer high adhesion wear resistance.
Mill 4 12KT HD geometry inserts and fine pitch cutters serve as performance boosters for highly interrupted cuts. KenShape MaPACS (brazed) and MaxPACS (indexable) countersinks are designed for manual CFRP countersinking applications.
subscribe now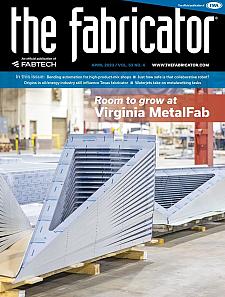 The FABRICATOR is North America's leading magazine for the metal forming and fabricating industry. The magazine delivers the news, technical articles, and case histories that enable fabricators to do their jobs more efficiently. The FABRICATOR has served the industry since 1970.
subscribe now
Source: https://www.thefabricator.com/thefabricator/product/punching/kennametal-introduces-eight-new-metal-cutting-products