Robotics
District doesn't allow students to travel after qualifying for robotics world championships
Estimated read time: 2-3 minutes
BOUNTIFUL — Valley View Elementary School's Sixth Grade VEX Robotics Team qualified for this year's world championship in Dallas, Texas.
Now, Valley View Robotics parents are disappointed, saying the school district changed the rules around travel, pulled their funding, and consequently, who can participate.
Back in March, the robotics team qualified for the state championship.
At that point, under Davis School District's Policy and Procedures, it was written, "extended travel requests shall be considered from junior high schools and elementary schools when the request is from a program endorsed by the District Teaching and Learning Department."
On April 19, one day before the robotics championship registration fee due date, Michael Douglas, a parent with a student on the robotics team, said the school board changed the wording in the policy that allowed elementary travel.
"Just so disappointing," said Douglas.
Now, the policy reads "extended travel requests shall be considered from junior high schools."
This comes as Valley View Elementary shows it worked $4,000 toward the robotics team in its 2022 budget.
With roughly a $1,200 registration fee, travel, boarding, and teachers to consider, Douglas said they were told by the district if parents fund it, they can go.
He said that means some who can afford to pay out of pocket will still be able to go, but there are some who can't afford to pay out of pocket.
"As educational groups tell kids they can do something, if they work hard enough, they can achieve it: We need to honor that," said Douglas.
Davis School District sent this statement:
"Every year for the past five years the district has had elementary schools qualify for national VEX robotics competition and it has always congratulated the students and their teachers for their accomplishment. The district has declined this trip request numerous times during that period because its practice has been to not allow elementary school students to travel overnight, travel more than 100 miles or miss school. Five schools qualified for the national competition this year, and none have been allowed to go. This precedent has existed for years and the school board updated its policy to reflect that practice."
Douglas said at least 12 sixth grade elementary students are impacted by the school district's decision.
×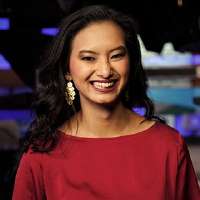 Karah Brackin
More stories you may be interested in
Source: https://www.ksl.com/article/50393602/district-doesnt-allow-students-to-travel-after-qualifying-for-robotics-world-championships