Digitalisation
Digital transformation in Malta: Cloud services and cyber security – The Malta Independent
Google Cloud, in collaboration with digital native company Amagis Capital, held an event on the 17th of September 2021 at the Mediterranean Conference Centre in Valletta. This event, titled 'Cyber security & Cloud Services', was dedicated to CXO and technical functions dealing with Cloud and security topics.
Opening the event was Chiara Caroti, Google Cloud's Head of Corporate and Digital Native for Italy and Malta, and Nicolò Moschi, Malta Territory Lead at Google Cloud.
Caroti began by stating that since 2006, when Cloud computing was first introduced, the market has grown exponentially, and is expected to reach $1,251.09 billion by 2028. Part of its success has been its adaptability; Google Cloud quickly adapts to moments of change, such as changes brought about by the pandemic. Through these changes, economic recovery has been recognized as being a catalyst for transformation.
For the fourth consecutive year, Gartner has positioned Google as a Leader in the 2021 Gartner Magic Quadrant for Cloud Infrastructure and Platform Services. Google Cloud's success can be attributed to the unique features it offers its clients. Moschi delves into what makes it different.
Firstly, Google Cloud delivers end-to-end security solutions from the data center all the way to the device with a purpose-built infrastructure and security by default.
Moschi continues that the company believes in an open Cloud, which has been designed to support whatever system best suits one's needs, whether hybrid, multi-cloud or something in between.
Talking about user experience, it was important to make Cloud easy to use, Moschi says, by automating manual tasks and configuration wherever possible so clients' teams can focus on development and less on managing infrastructure.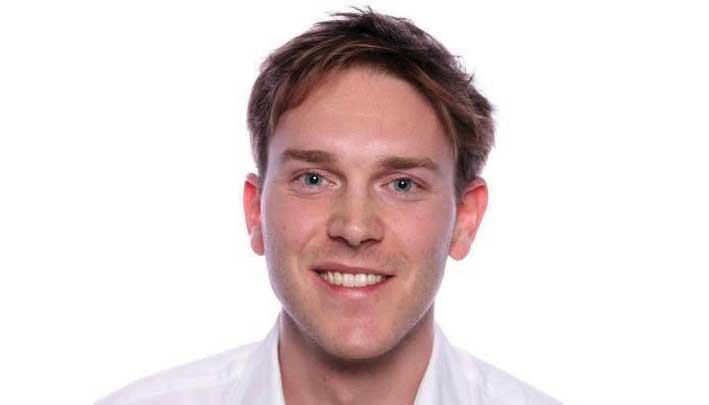 Nicolò Moschi, Malta Territory Lead at Google Cloud.
Moschi also remarks that intelligence is embedded into everything, making it easy for the clients to apply artificial intelligence and machine learning in their own organization. He concludes that Google Cloud brings clients the best of Google in its solutions, and can help one create a more innovative and collaborative culture in one's organization.
A Forrester Wave report showed that Google scored the highest for its strategy among cloud providers for native security. Google brings clients end-to-end security with custom-built layers – from infrastructure to endpoints – derived from the company's own experience of protecting the billions of customers that use its services.
Google's privately-managed network infrastructure is the largest in the industry. It ensures that one's information and applications are the least exposed to the public internet and its inherent risks. On top of that, Moschi elaborates, Google offers VPC Service Controls that allow one to further define one's own security perimeters around one's GCP resources.
Moreover, Google Cloud is the only system which offers Cloud Data Loss Prevention as an API that can be used in applications, which scans and redacts sensitive data before it is sent to the cloud. Through the Cloud DLP UI , users can easily automate data protection schedules with features such as inspection templates, inspection jobs, and job triggers. Additionally, Google is once again the only system which offers encryption at rest by default.
In the hybrid and multi-cloud world, Google can help clients succeed through Anthos. Anthos is a different kind of hybrid cloud software that overcomes some of the trade-offs which keep IT from giving the business what it wants. This means that one doesn't have to compromise between agility and reliability, or between choice and consistency. With Anthos, one can manage applications across on-premise and cloud providers – without lock-in – and build applications once that can run anywhere.
Another benefit of Google Cloud is its machine learning software. Clients can gain access to the deep learning systems that power Google and integrate it seamlessly with their datasources in the cloud or on prem. Machine learning, according to Google CEO Sundar Pichai, is "a core, transformative way" by which Google is rethinking how they're doing everything.
Moschi then introduces Google Cloud's strategy for Malta's ecosystem – a partnership with the joint venture between AmagisTech and Nohup. AmagisTech, a Google Cloud Reference Partner in Malta, have a deep understanding of the Maltese ecosystem, having been active since 2013, and will thus be able to provide local players with the support they need. Nohup is a Google Cloud Premier Partner based in Italy that will fully support AmagisTech and Google Cloud in the digitalisation journey of Maltese companies. The importance of digital transformation in Malta has recently been highlighted by Nationalist party leader Bernard Grech, who, during the Independence Day rally, said that Malta should aim to become a global technology hub.
Following the Google Cloud speakers was an engaging panel session about Cloud services and cyber risks. The panel was moderated by Antonio Giannino, Managing Partner at AmagisTech. The five speakers at the panel were Diane Abela, Director of Information Security at Gaming Innovation Group, Donald Tabone, Group Head of Information Security at Leo Vegas, Matthew Sciberras, Director of Information Security at Betsson, Robert Rychlik, Director of Technology at Tipico, and Mr. Jason Farrugia, Chief Technical Officer of the Malta Gaming Authority.
This is sponsored content
Source: https://www.independent.com.mt/articles/2021-10-03/business-news/Digital-transformation-in-Malta-Cloud-services-and-cyber-security-6736237233