Digital Health
Digital deserts and the new social determinant of health

As we hurtle towards a virtual care era, a sharp and growing digital divide threatens to exacerbate disparities in access to care. An article in Modern Healthcare points to startling findings among lower income populations in "digital deserts" who often have to make choices between paying for broadband access and putting food on the table. With somewhere between 20 million and 40 million Americans lacking access to broadband, it is incumbent upon health systems and their telehealth technology providers to ensure digital access is inclusive and doesn't leave behind the most vulnerable sections of our society. In that context, it's encouraging to learn about the FCC's high-speed internet subsidy for low-income households.
UCSF has launched a new data platform that tracks over 150 social determinants of health variables in California. The platform explores neighborhood-level characteristics and sees how they relate to health outcomes. Hopefully, the insights will drive targeted programs that will address the growing digital divide in healthcare.
When it comes to growth in telehealth visits, the bellwether is undoubtedly Teladoc. The company announced its quarterly results for Dec 2020, showing strong growth in Telehealth visits from the same period last year. But things could be changing. Data published by the Health Transformation Alliance (see chart below) suggest telehealth visits have plateaued out as office visits rise.
That doesn't necessarily mean bad news for the leading telehealth providers, including Teladoc, who are diversifying beyond just virtual visits. Telehealth company Amwell has expanded its relationship with Cleveland Clinic and launched a virtual second opinion service that opens up access to the Clinic's world-class doctors to anyone across the world. Health insurers don't want to be left behind on the telehealth boom either. Cigna announced it is buying long-time partner and telehealth provider MDLive to start offering 24x7telehealth services to members. Among other things, Cigna may start requiring members to take a virtual visit before scheduling an office visit.
I am excited to share the 75th episode of my podcast where I interview Mona Baset, Vice President of Digital Services at SCL Health. Take a listen.
Have a great week.
Paddy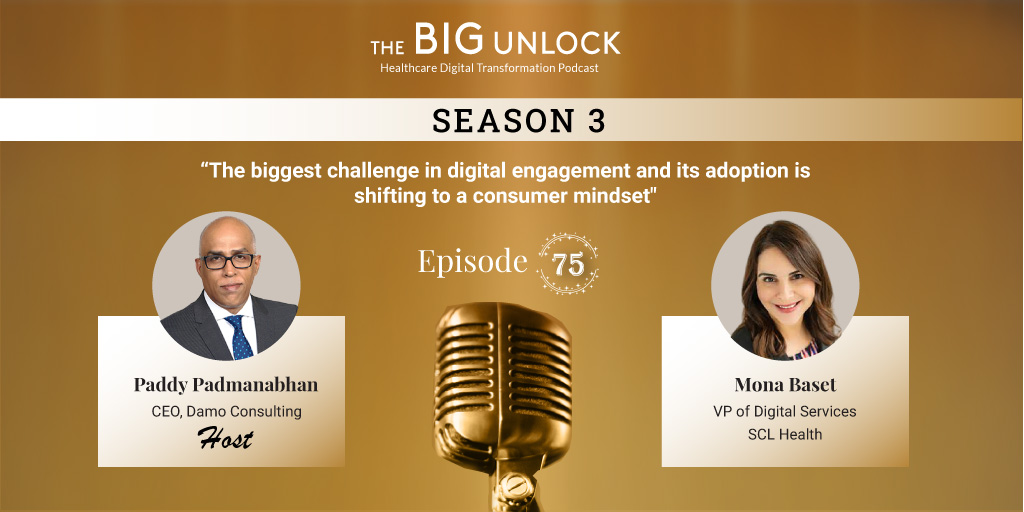 In this episode, Mona Baset discusses how SCL is transforming its digital capabilities to provide a seamless digital patient experience just like other industries – retail, travel, and financial services.
We thank our partners and sponsors for their support in bringing you high-quality content
This Week in Digital Health Markets
We are selectively featuring guest posts in our newsletter from senior leaders in healthcare and technology. Reach out to us if you would like to contribute a blog to one of our upcoming newsletters.
As we rapidly transition to a virtual care era, we have to ensure that those without access to technology don't become those without access to care. Modern Healthcare
The money, aimed at low-income households, is part of an effort to bridge the access gap to broadband connectivity amid the pandemic. The New York Times
UCSF's interactive data platform allows users to drill down into 150 social determinants of health variables. This data, layered with EHR data, can give researchers and clinicians invaluable insights into the nexus of social factors and health. MedCity News
With many Americans still afraid to go to hospitals and doctor's offices, more subtle pandemic is now looming because of the diseases that have gone undiagnosed and untreated since March 2020. The New York Times
According to an analysis of 1.8 million medical claims, employers' claims were down 4% in 2020. Although telehealth visits plateaued at the end of the year, they made up nearly 1 in 5 visits. MedCity News
As goes Teladoc, so goes telehealth visits. Much to analyze from Teladoc's performance last quarter. Fierce Healthcare
The Clinic by Cleveland Clinic aligns the hospital's clinical expertise with innovative digital health technologies to provide easier access to leading medical expertise—ultimately driving better decisions, improved patient outcomes and lower costs. Fierce Healthcare
Cigna will acquire telehealth provider MDLive, as more insurers launch plans that require members to schedule virtual visits before seeing their physician in-person. Modern Healthcare
I share my thoughts in this piece on IBM's reported plans to sell Watson Health and the general outlook for AI in healthcare. Healthcare IT News
Note: Some of the articles linked in this newsletter may be behind paywalls that need a subscription.
Claims data from the Health Transformation Alliance shows telehealth visits remained steady after flattening out over the summer.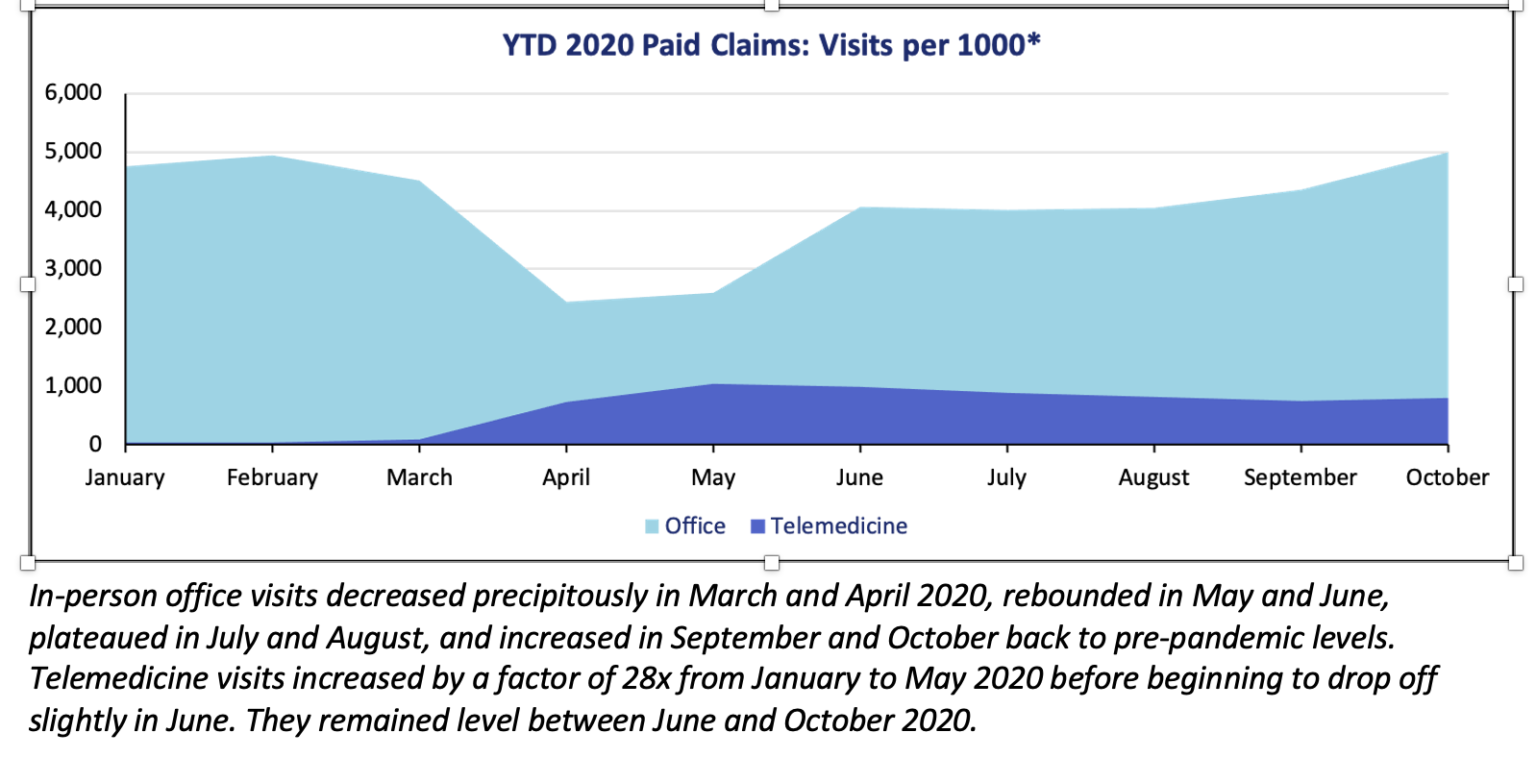 In this webinar, Paddy Padmanabhan and Sara Vaezy, Chief Digital Strategy and Business Development Officer of Providence Health will discuss a roadmap for digital transformation leaders looking to take an objective view of their progress and prioritize their investments to meet their enterprise goals.
Event details: March 24 | 02:00 pm ET
Register here. Upcoming event
Today, using only a password to protect your email is not enough. Hackers are getting smarter, and your practice could be one click away from an email data breach. Adopt these five tips to secure your practice. Webinar Recording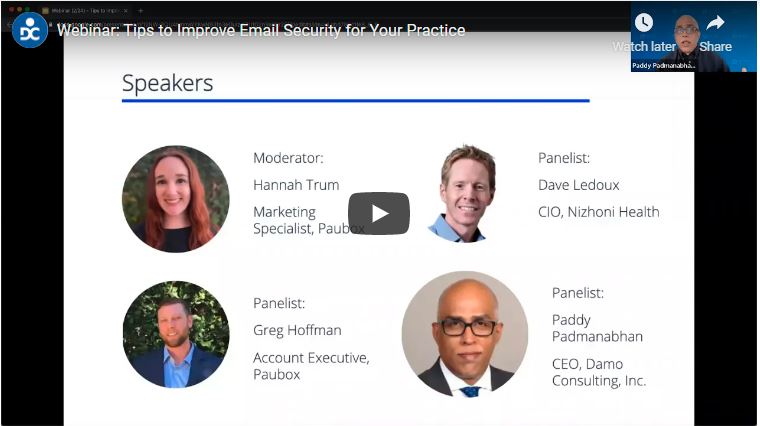 Damo Consulting Thought Leadership and Research
Damo Consulting's DigiMTM model is a framework that describes the different stages of digital maturity in the specific context of health systems. The framework is supported by an automated online evaluation tool that scores the digital programs of individual health systems and provides benchmarks to drive incremental investments and roadmap execution priorities. White Paper
Telehealth is at a crossroads. Here are three things health systems must consider before investing further in telehealth technology. Blog
This research paper, based on focus group discussions with CHIME members, discusses the challenges with digital transformation for mid-tier health systems and what CIOs must do to accelerate digital transformation in their organizations. Research Paper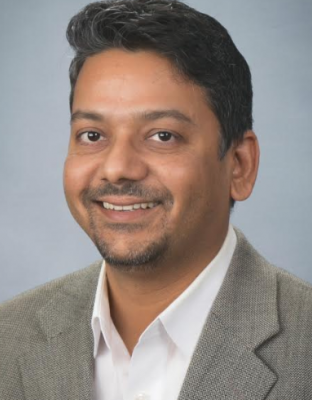 Shantanu Nigam joins Damo Consulting Board of Advisors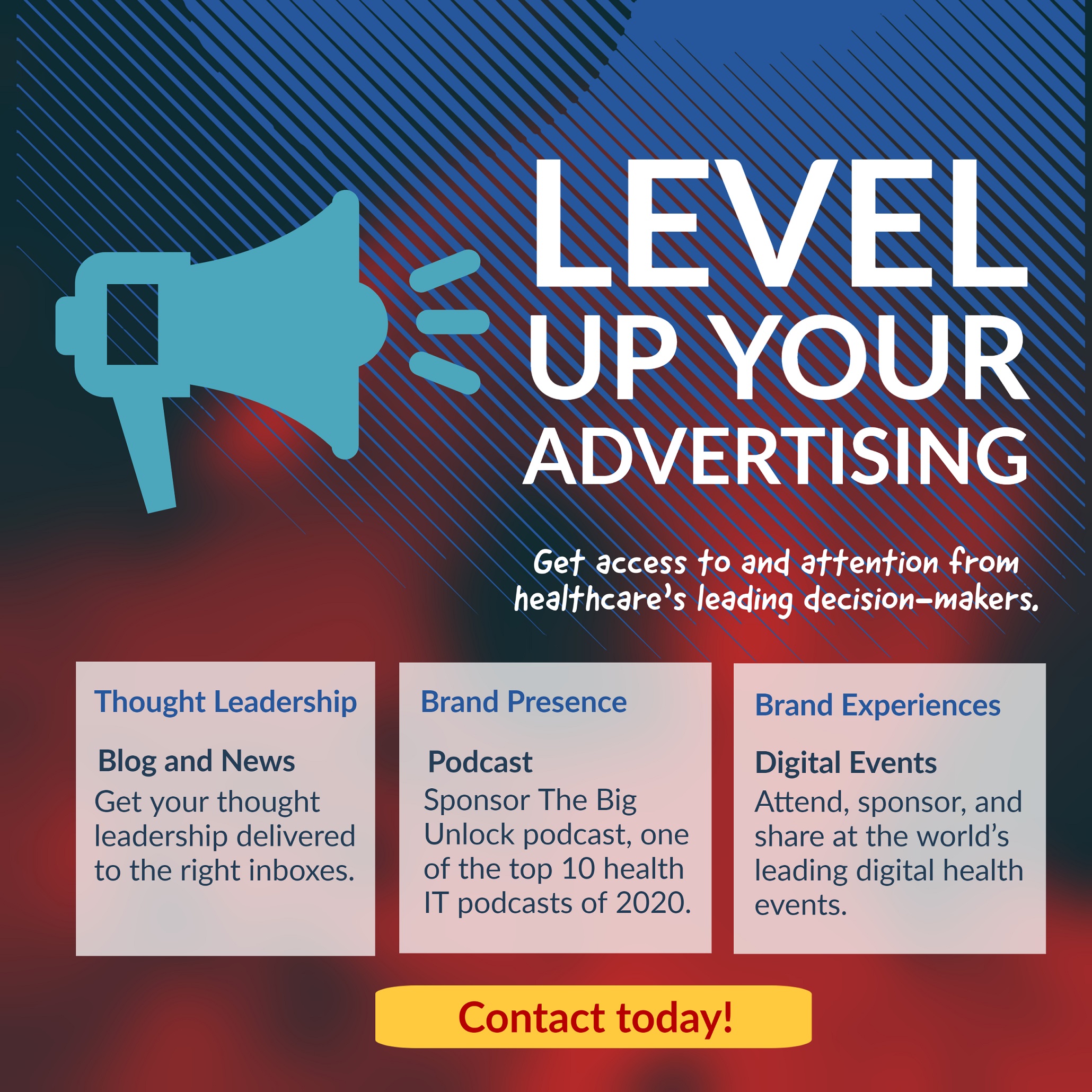 Damo Consulting offers branding solutions for technology firms looking to gain visibility and access to healthcare executives and CXOs.

I am excited to share the 75th episode of my podcast where I interview Mona Baset, Vice President of Digital Services at SCL Health. Take a listen.
Source: https://www.damoconsulting.net/2021/03/02/digital-deserts-and-the-new-social-determinant-of-health/