PayPal to offer crypto payments for merchants, limited trading on Venmo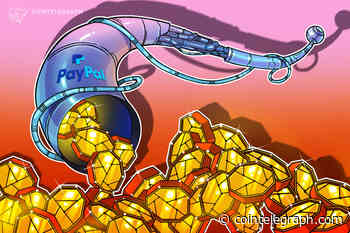 After their limited crypto trading service "exceeded expectations," the company will double down on crypto, blockchain, and digital currencies in 2021
Taproot Update: Bitcoin Users Home In on Activation Plan, Date Still TBD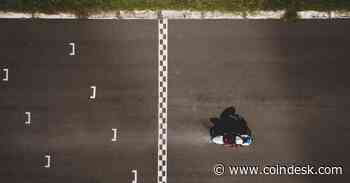 The meeting ended with rough consensus in favor of BIP8 (false), as well as with approval of two possible methods to put this BIP into motion.
Dan Tapiero launches $200M investment fund for late-stage crypto firms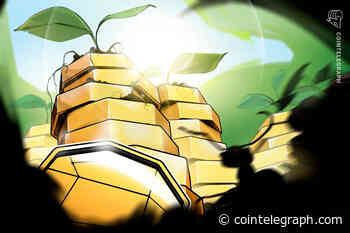 The SEC filing notes the 10T Fund's first sale occurred on Jan. 29, with $76 million remaining to be sold.
Dan Tapiero Launches $200M Fund to Invest in Crypto Companies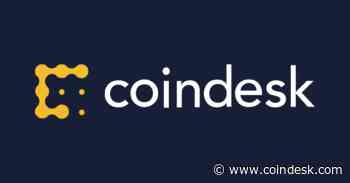 Tapiero is joined by Michael Dubilier and Stan Miroshnik.
China's Central Bank Is Partnering With SWIFT on a New Joint Venture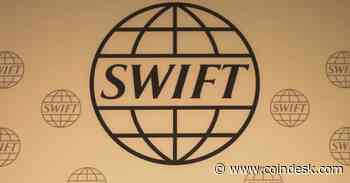 It's unclear what the new group's mission will be, though People's Bank of China employees working on its digital currency efforts will be involved.
PayPal Q4 Transaction Revenue Rose 11.8% in 1st Quarterly Report Since Adding Crypto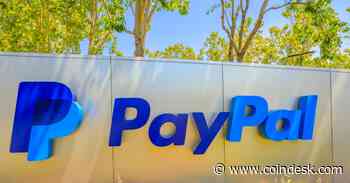 Customers who bought crypto through the platform have been logging in twice as much as they were before, the payments giant said.
PayPal 2020 Results: 'Outstanding Finish to a Record Year'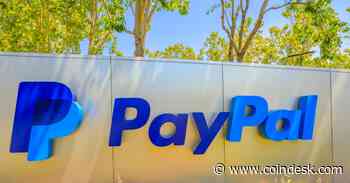 It was the first quarterly earnings report from the payments giant since rolling out its crypto service in late 2020.
Market Wrap: Bitcoin Cracks $37.2K as Ether Breaks Through to Record-High $1.6K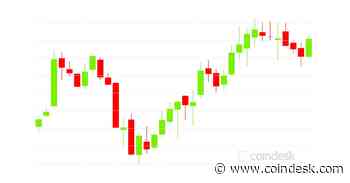 Bitcoin has been trending higher for two days but ether is in the spotlight now.
UK investment manager sells off half BTC holdings after $750M win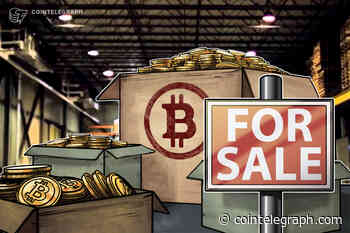 "The economic environment for Bitcoin right now could not be better," said Duncan MacInnes.
Bitcoin Mining Firm Bit Digital Removes CEO; Chairwoman Resigns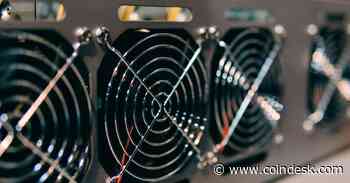 The changes come amid an ongoing class-action lawsuit against the mining company.
Altcoins and DeFi tokens rally as Ethereum price hits $1,650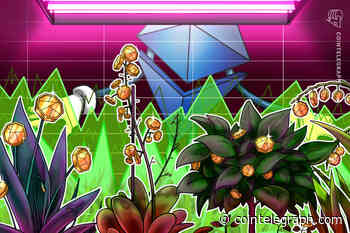 Bitcoin bulls are chasing after $40,000, Ethereum price hit a new all-time high at $1,650 and DeFi tokens are still outperforming everything.
Analyst: Recent Bitcoin Consolidation Suggests Move Past $40k is Imminent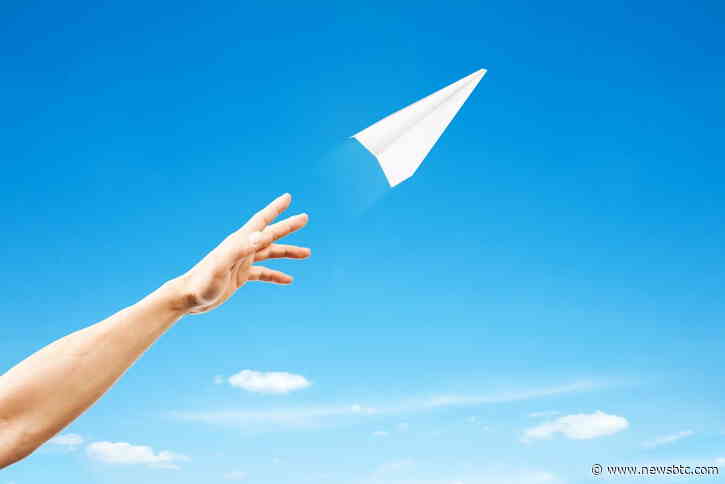 Bitcoin has pushed higher over the past day, which comes at a time where most major altcoins are all seeing immense upwards momentum
Where the market trends next will undoubtedly depend on whether or not BTC and ETH can remain stable or continue climbing higher
While sharing his thoughts on where the crypto might trend in the near-term, one analyst explained that Bitcoin's recent consolidation phase has been incredibly bullish
He now expects the entire market to surge higher, with bulls l
CME chief economist hints Bitcoin is gaining ground on gold as a hedge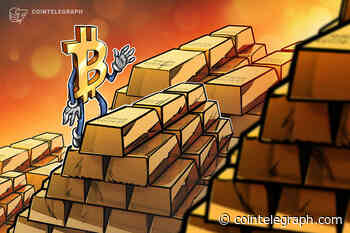 Why can't we be friends? The gold versus Bitcoin debate rages on.
Price analysis 2/3: BTC, ETH, XRP, DOT, ADA, LINK, LTC, BCH, BNB, XLM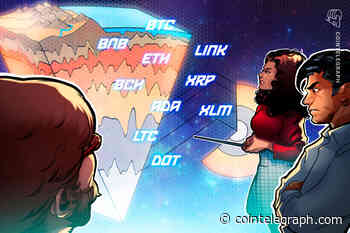 Ethereum's rally to a new all-time high boosted investor sentiment in Bitcoin and several altcoins are now surging toward new highs.
Sino-Global Shares Soar as Shipping Firm Expands Into Bitcoin Mining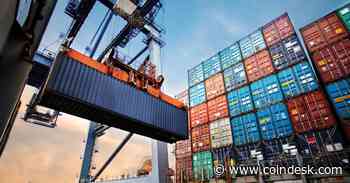 Sino-Global announced a new COO and CTO as it plans to start mining.
China Leads Africa's Digital Currency Race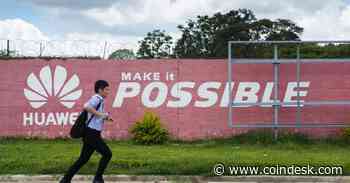 With years of public investment and plenty of penetration for its phone makers, China is well placed to establish a digital currency in Africa.
Michael Saylor's Mission to Get 1,400 Corporations Into Bitcoin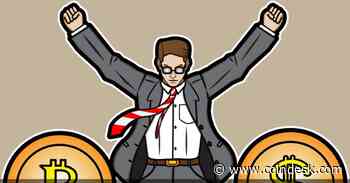 MicroStrategy is hosting a two-day "Bitcoin for Corporations" event. Here's what to watch for.
Mark Cuban issues burn notice on offensive ENS domain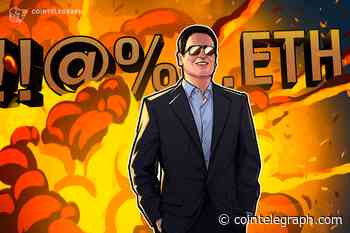 One-upping this crypto troll was no problem for the crypto-savvy billionaire.
Sats Stats: Bitcoin Grows 37x In Four Years From Today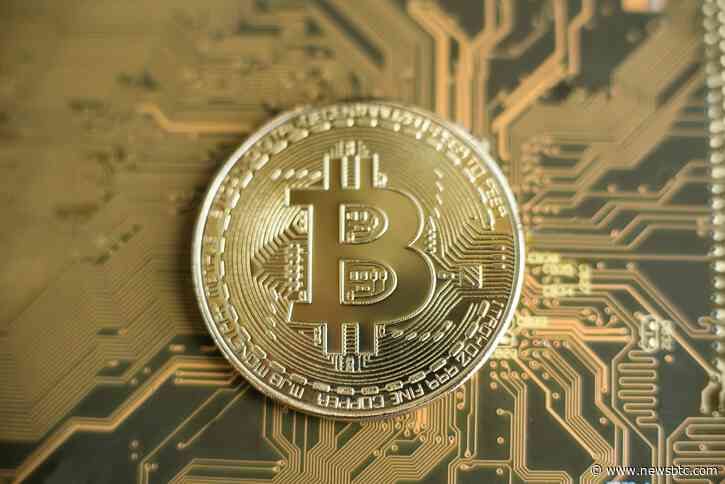 Bitcoin is in a powerful uptrend, and has brought investors more ROI than any other asset on the face of the planet. In just four years from today, the leading cryptocurrency by market cap has done a 37x.
Here's a trip back down memory lane looking at how far we've come since then, and how far Bitcoin price could rise in the future if things keep on climbing.
Bitcoin Price Action Delivers 37x Returns Since February 2017
Bitcoin is not like other assets. It shares the most similaritie
Ether Soars to Another All-Time High, Carrying DeFi and Rival Coins With It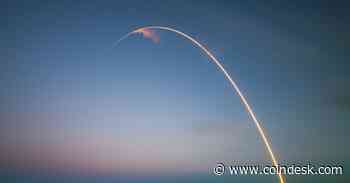 Investor excitement ahead of the CME's planned ether futures contract is one reason for the price push.
Bitcoin bulls target $40K as Friday's $1B BTC options expiry approaches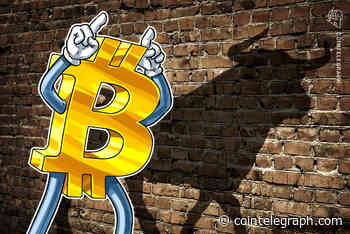 Friday's $1 billion Bitcoin options expiry is tilted toward bulls who have set their sights on the $40,000 level.
NYDIG Expects to Hold $25B in Bitcoin for Institutional Clients This Year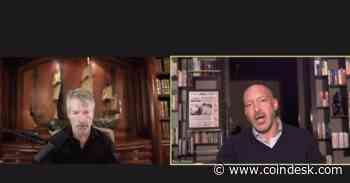 CEO Stevens said NYDIG's institutional order books are looking bullish for the year.
NYDIG Expects to Hold $25B in Bitcoin for Institutional Clients by Year End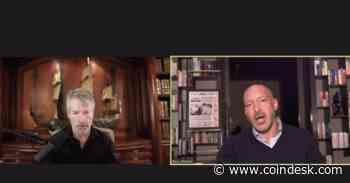 CEO Stevens said NYDIG's institutional order books are looking bullish for the year.
Free TON to merge with Dune Network in decentralized M&A deal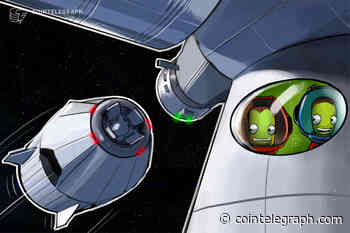 The Free TON–Dune Network merger represents one of the first decentralized M&A deals.
Blockchain Bites: MicroStrategy's Macro Strategy for Bitcoin Treasuries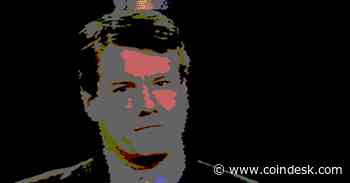 Bitcoin is being hoovered up faster than it's mined, as Guggenheim predicts increased institutional inflows and Ruffler takes profits.
GameStop saga reveals legacy finance is rigged, and DeFi is the answer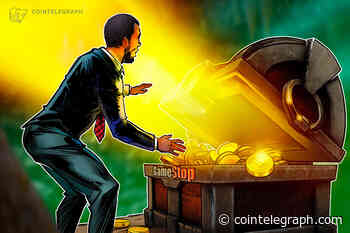 Traditional finance is a relic, and the GameStop saga is nothing but a prelude for what's to come: the real decentralization of money.
How Bitcoin's Taproot Upgrade Will Improve Technology Across Bitcoin's Software Stack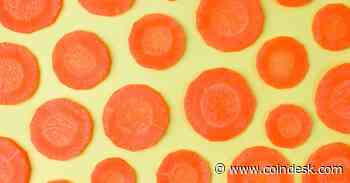 Scaling, privacy and custody software will all benefit from Bitcoin's biggest upgrade in years.
CrossTower Launches Bitcoin Fund to Compete With Grayscale's GBTC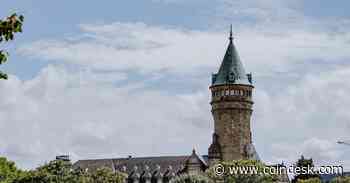 The fund is starting out with $20 million in AUM, largely from family offices, and touts lower fees than the Grayscale Bitcoin Trust.
Crypto hedge fund refutes JPMorgan's claim that Bitcoin ETF is short-term negative for BTC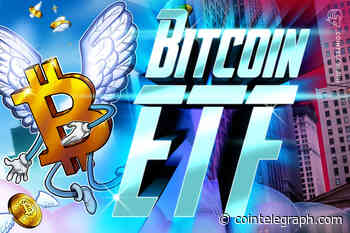 Research from Tyr Capital Arbitrage SP refutes JPMorgan's claim that a Bitcoin ETF holds negative connotations for the BTC price.
Bitcoin News Roundup for Feb. 3, 2021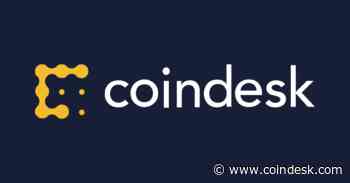 With BTC trading in its recent range and a look at DeFi in a post-WallStreetBets world, CoinDesk's Market Daily is back with the latest news roundup.
Late on crypto? Institutions still at early stage of Bitcoin adoption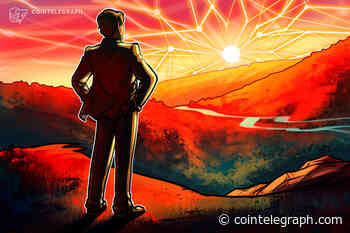 Institutional investors are rushing to acquire and add Bitcoin to their portfolio — but is it too late?
Miami Mayor Previews 'Favorable' Crypto Policy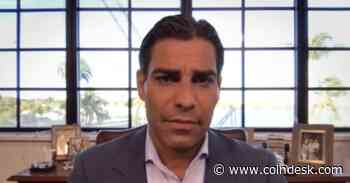 In an interview with CoinDesk, Francis X. Suarez explains how he plans to attract the crypto industry to Florida.
Jack Ma's Ant Group Agrees to Restructure After Pressure From China's Regulators: Report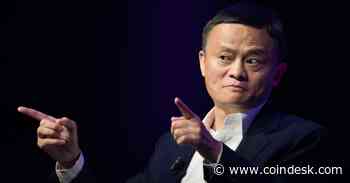 Regulators have been clamping down on Ant Group, even cancelling its expected $35 billion twin IPO late last year.
Jack Ma's Ant Group Agrees to Restructure After Pressure From China's Regulators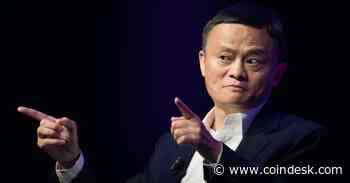 Regulators have been clamping down on Ant Group, even cancelling its expected $35 billion twin IPO late last year.
Yellen convenes SEC, CFTC and Fed leaders on Robinhood question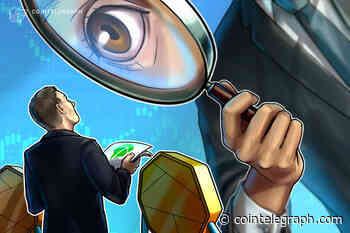 Treasury Secretary Janet Yellen faces the first major hurdle of her tenure with the question of how to handle social media-driven security trading.
Small and medium hodlers control 40% of the Bitcoin supply — data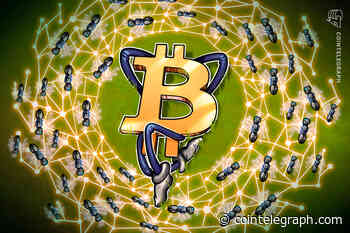 Distribution "keeps getting better," says Willy Woo amid continued claims that Bitcoin as a network is too centralized.
Ruffer Turns Bitcoin Investment Into $750M Profit in Under 2 Months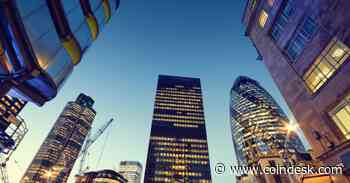 "We did not expect immediate fireworks," said a Ruffer executive.
The Block Founder Mike Dudas Takes Stablecoin Role at Paxos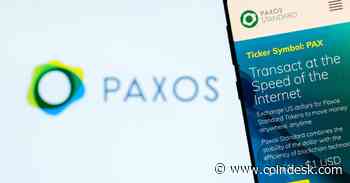 The serial entrepreneur, payments veteran and pugnacious tweeter will focus on building Paxos' white-labeled stablecoin business.
Bitcoin Startup Casa Raises $4M Led by Fidelity-Linked Avon Ventures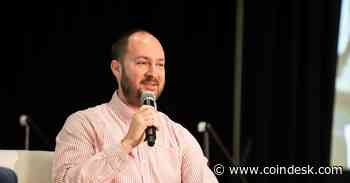 Coinbase Ventures also joined the round.
First Mover: Bulls Are Back as Ether Hits All-Time High, Bitcoiners Hoard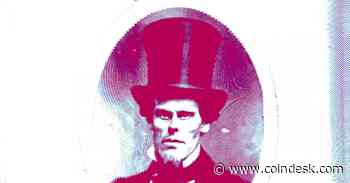 GameStop comedown shows appeal of social-media-fueled trading. Dogecoin chatter in Reddit reveals cryptocurrency analogue.
KuCoin CEO says insurance covered remaining losses stemming from $285M hack in 2020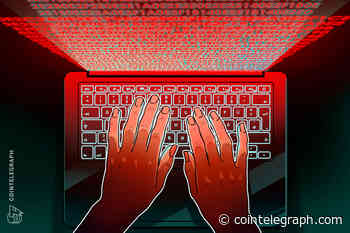 KuCoin users were unaffected by the $285 million hack of 2020, as insurance funds covered the $16 million unrecovered from the incident.
KuCoin CEO says insurance covered 16% of losses from $285M hack in 2020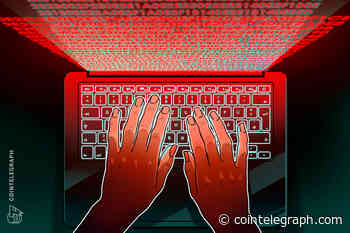 KuCoin users were unaffected by the $285 million hack of 2020 as insurance funds covered the remaining losses from the incident.
Bitcoin Miner Argo Blockchain Bought 172.5 BTC in January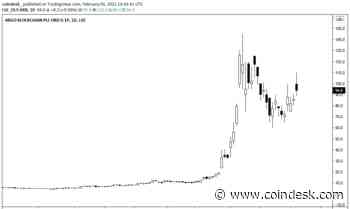 With bitcoin trading near $36,500, the new holdings have a current value of over $6 million.
Calls for Bitcoin Price Rally Grows as $600M Enter Crypto Exchanges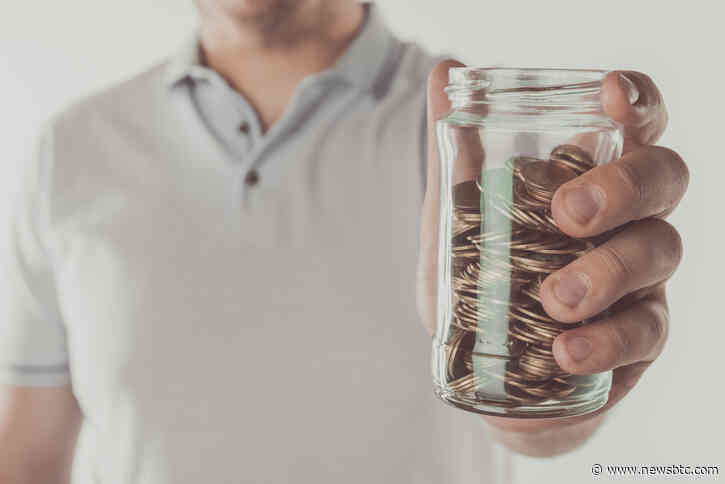 Cryptocurrency exchanges experienced a dramatic rise in stablecoin deposits in the previous 24 hours, instilling hopes that traders will use the dollar-pegged tokens to purchase Bitcoin.
Data fetched by blockchain analytics platform, CryptoQuant, showed exchanges' stablecoins reserves hitting a record high of 5.47 billion after adding $600 million in a day. The spike apprehensively coincided with a modest upside move in the Bitcoin market, wherein the BTC/USD exchange rate rose by almost 3
EU politician reveals her conversion to crypto — Eva Kaili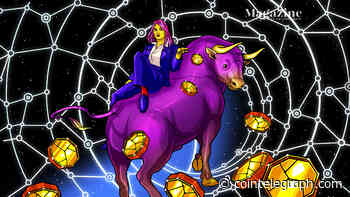 "Lots of my friends lost their savings because banks suddenly shut down and nobody would guarantee their life savings. So this was like quite a shock."
NFT Marketplace Rarible Closes $1.75M Seed Raise From 1kx, Coinbase Ventures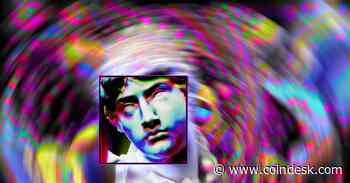 The startup will use the funds to build a DAO governance structure.
MicroStrategy will pitch Bitcoin to 1,400 public companies: How will BTC price react?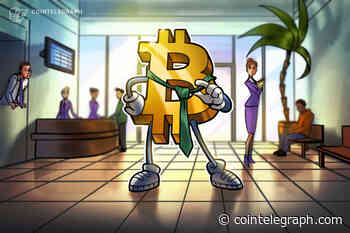 MicroStrategy is meeting with public companies tomorrow, on Feb. 4, to talk about Bitcoin and its merit as a store of value.
China could shut down Bitcoin for $7B a year says Logica Capital chief strategist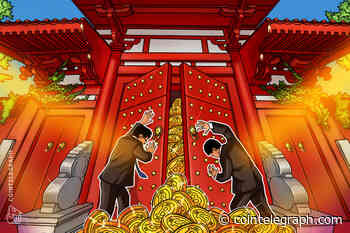 Logica Capital's chief strategist believes China could attack the Bitcoin network for just $7 billion per year.
Uphold to Launch Crypto Card in Europe After Optimus Acquisition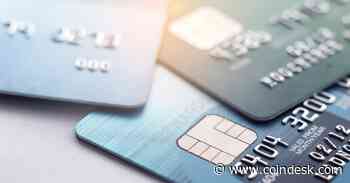 The firm plans to start rolling out its multi-asset debit card on the Optimus platform in Europe "shortly."
Visa announces neobank pilot focused on getting crypto tools to Black community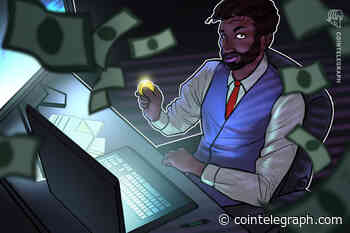 The crypto APIs will help "provide another channel for the Black community to access crypto as a new asset class."
Dan Tapiero Launches $200M Fund to Invest in Crypto Companies
Source: https://www.newslocker.com/en-us/news/cryptocurrency/2021-02-03/