Work from home
Companies grapple with new normal of hybrid work arrangements
SINGAPORE: As COVID-19 restrictions gradually ease up around the world, companies are now grappling with a new normal of hybrid work arrangements.
They are also undergoing a mindset shift away from what used to work before the pandemic, Slack's Cal Henderson told CNA's Asia First on Monday (Nov 7).
The co-founder of the workplace messaging platform added that firms are still experimenting with the benefits and drawbacks of hybrid arrangements, which are increasingly popular with employees seeking a balance between working remotely and returning to office.
MEASURING PRODUCTIVITY
Mr Henderson explained that one major factor pushing companies to bring workers back to office is the measurement of productivity.
The pandemic has shown that knowledge workers – those who think for a living, unlike manual labourers who perform more physical tasks – can be very productive when working remotely.
This was a trend observed globally, with most companies seeing increased productivity and delivering better results, said Mr Henderson.
"Some of that is because of getting rid of the commute. A lot of people's work time just grew to fill that commute," he said.
"Also, certain kinds of knowledge work just work better when done individually at home, and giving people that location flexibility, and especially that time flexibility around when they're able to work, has been hugely beneficial."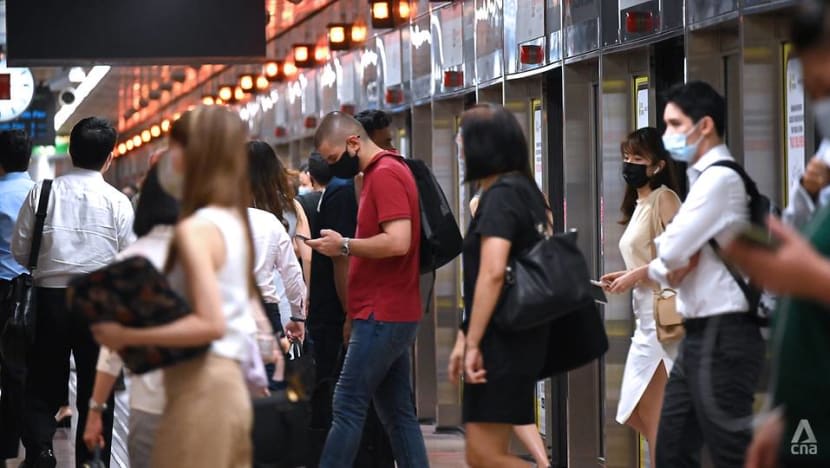 But the economic slump in the second half of this year has pushed companies towards the familiarity of the past, especially with offices gradually reopening.
"As companies see kind of worse results going into the second half of this year, they look back on what had been successful in the past. And obviously one of the things that's changed over the last few years is being in the office or not," said Mr Henderson.
He added that companies are taking reference from "a time when they did see a lot of success", and hence default to that.
"You can't easily put a number on people's productivity," said Mr Henderson.
He pointed to one way of managing workers over the decades – simply by seeing if they are present in the office.
"If people are at their desks, if they stay late, then they're productive. It's not a great way of measuring productivity, but it's a tool that a lot of people fall back on. So I think a lot of this wanting people to be back in the office is paranoia," he said.
PROS AND CONS
Companies have to identify what specific roles are better served in the office, and what functions can be done remotely, said Mr Henderson.
"There was an assumption that the way we worked, coming into the office every day, having a lot of in-person meetings, was the only way to work … I think the pandemic has shown us that that wasn't true," he said.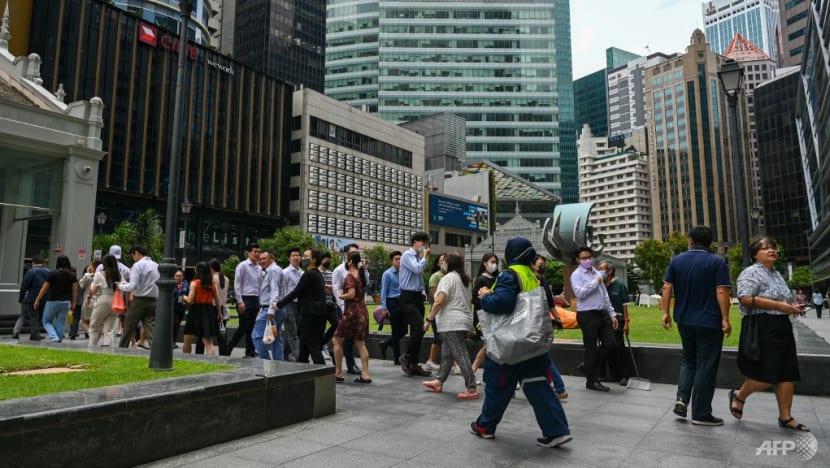 But he noted that there are things about being in the office together, that have been lost during the pandemic.
For example, the opportunities to build networks beyond your immediate team, such as when you sit next to someone at lunch or share the elevator with someone from another department, said Mr Henderson.
He added that certain activities, such as those involving planning, brainstorming and deep creative work, are better done in-person.
EMPLOYEES PREFERENCE
In the United States, a McKinsey survey this year showed that 58 per cent of workers, or 92 million people, are able to work remotely at least part of the time. When given the option for flexible work, 87 per cent said they would take it.
Closer to home in the Asia Pacific, a CBRE survey earlier this year showed that a majority of companies intend to retain hybrid work arrangements, while Mercer's global talent trends report revealed that seven out of 10 employees support such a shift.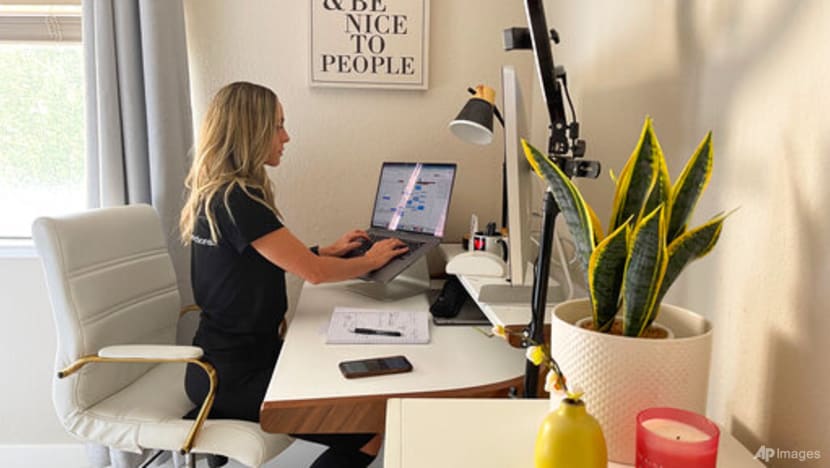 Business leaders are now keen to learn what works and what does not in terms of hybrid work arrangements, said Mr Henderson, whose firm works with some 10,000 businesses in Singapore including high-profile tech organisations like Grab and GovTech.
He added that firms are in an "era of experimentation", and that workers want flexibility in terms of time and location. More people are dissatisfied and feeling burnt out as they return to the office, and the challenge for employers is striking the right balance.
"Not every organisation is going to be fully remote, but also we are never going back to where we were two-and-a-half years ago," he said.
"So for a lot of organisations, they want to understand what the right balance looks like, and how am I going to be able to be productive as an organisation and retain talent for the long term."
IMPROVING PRODUCTIVITY
Moving forward, companies are trying to improve their productivity by getting more out of their existing employees in the face of economic headwinds. A slowing macroeconomic environment has seen layoffs at some companies, including big ones such as Meta and Twitter.
Mr Henderson said this was "a very normal reaction", especially for companies on a real growth trajectory who have hired ahead.
"It takes a long time to hire, you need to be planning out many years in the future, and companies are finding themselves a little bit over their skis," he said.
"At a time like this, what more organisations are looking to do is to make sure they can be more productive, get more out of each employee and become more productive without adding people as that kind of productivity mechanism."
This is going to be the big focus over the next couple of years and the swing towards such a system has only just begun, said Mr Henderson.
Source: https://www.channelnewsasia.com/asia/companies-pandemic-covid-19-new-normal-hybrid-work-arrangements-employees-employers-3050036