Data Science
Class of 2023: NSF Deputy CFO Feels "Future Proof" After Data Science Master's Degree — School of Data Science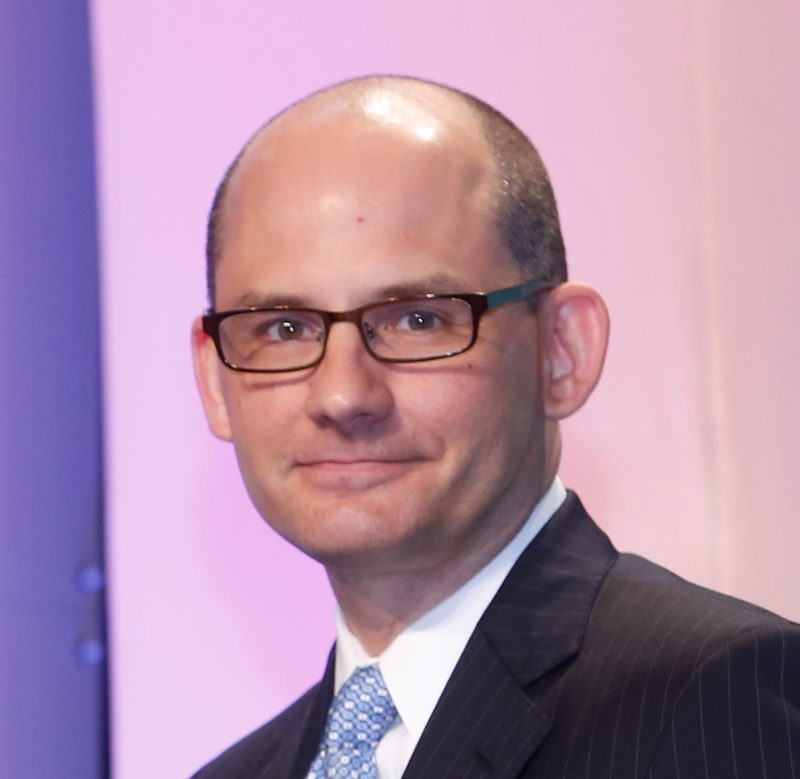 Over his 25-plus year career rising through the accounting ranks of local, state and federal government organizations, Mike Wetklow has watched, learned and led through several cycles of technological change. Perhaps most importantly, he has never stopped learning.
That is why Wetklow, now the Deputy CFO of National Science Foundation, decided to pursue a master's degree at the University of Virginia School of Data Science, which he will complete this month.
"As a CPA, I thought I knew a lot about numbers when I entered the study of data science," Wetklow wrote of his experience in a Spring 2023 article in the Journal of Government Financial Management. "I have been humbled to learn a whole new level of data literacy and methods of evidenced-based decision-making supported by science."
In that article, titled "Accounting and the Need for STEAM," Wetklow makes the case that accounting belongs in the same realm as science, technology, engineering, math and, of course, data science, and addresses how the field could evolve with the advent of artificial intelligence, among other advances.
"I keep hearing that accountants are going to be replaced," with the likes of chatGPT, he said, noting that the popular AI chatbot actually failed to pass the CPA exam, at least so far.
Far from worried, Wetklow is intrigued to see how AI can help accountants be more effective and creative. He has seen the cycle play out before, working in government through the implementation of robotic processing automation, or RPA, which automated some elements of the audit process.
"When RPA was first introduced, people worried about losing their jobs," Wetklow wrote in the journal article. "Yet, an [Association of Government Accountants] study shows federal employees were not laid off with RPA implementation. In my own experience, and as an RPA enthusiast, I witness growth in staff value as repetitive tasks are transferred to bots and employees take on important roles that can't be automated."
The key to succeeding in that environment, Wetklow said, is being willing to learn new skills and driven to keep learning. In the UVA master's program, which Wetklow completed online while continuing to work for the National Science Foundation, he learned about generative models, which is the AI model behind chatGPT, and the foundations of data analytics, programming languages, linear statistical models, and machine learning. Each step of the way, he applied that knowledge to his field and career.
"I'll never be a master coder or a master statistician, but I feel like I know enough to be a little bit dangerous or at least to know what I don't know," he said. "It's really neat to see things like chatGPT and to understand what a generative model is, and also to understand that there is a lot more to learn."
Technical training aside, Wetklow enjoyed course discussions about the ethics of AI and data science and how humans must work to ensure that they products they create and use do more good than harm. He also learned a lot about leadership, particularly from Philip Bourne, founding dean of the School of Data Science, who Wetklow called an inspiration and a "once-in-a-lifetime type leader."
"I have been really lucky in my career to work with a lot of different leaders in different capacities," Wetklow said. "But I consider myself lucky to have seen and learned from Phil Bourne."
"All of the professors have been experts, and I have learned nuggets from each and everyone one of them," he said.
In some ways, Wetklow likened his experience at UVA – which started as the School of Data Science was transitioning from its previous form as the Data Science Institute – to his time working with the Department of Homeland Security, which was formed rapidly after the Sept. 11, 2001 terrorist attacks.
"We were working in startup conditions," Wetklow said of his time with the department. "That was one thing that attracted me to UVA, the transformation that the school was going through. … I have just seen the school grow tremendously."
Degree in hand, Wetklow has a lot to look forward to. In the short term, he wants to use what he has learned to continue to implement data-driven initiatives at the National Science Foundation, where he has been part of the team that implemented the Digital Accountability and Transparency Act (DATA), a government-wide Data Quality Playbook, and implementation plans for the Foundations for Evidence-Based Policymaking Act of 2018.
Long-term, Wetklow hopes to continue his public service career in academia. He has already begun teaching as an adjunct professor at George Mason University and discovered that he enjoys coaching the next generation to thrive through technology disruptions.
Whatever comes, Wetklow is more excited for the future than ever.
"I feel reinvigorated in my career," he said. "There was a lot of uncertainty, before and during the pandemic, about the future… but I just feel really strong, really grateful for my time at UVA. I feel future-proof."
Source: https://datascience.virginia.edu/news/class-2023-nsf-deputy-cfo-feels-future-proof-after-data-science-masters-degree