Smart Cities
Chicago Cuts Down Oak Tree Older Than the City Itself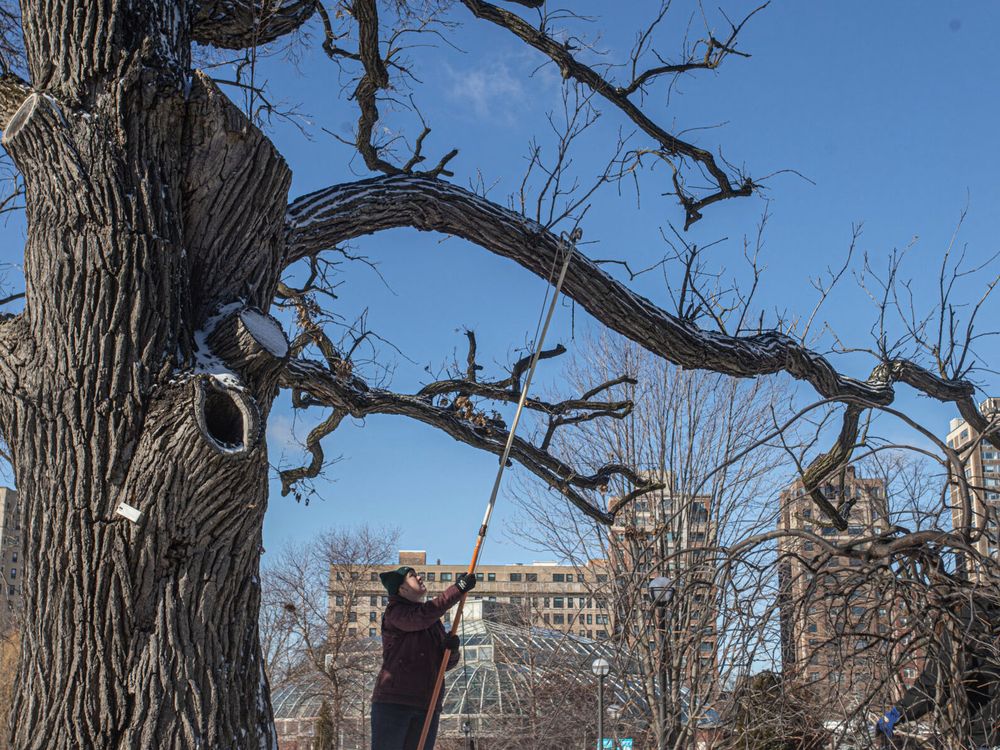 Tuesday marked the end of an era at Chicago's Lincoln Park Zoo. For years, a towering bur oak presided over its center. The 70-foot-tall behemoth's gnarled branches predated the zoo—and the city itself, which was incorporated in 1837—with an estimated age of 250-300 years.
But despite the zoo's best efforts to keep it healthy, the historic oak's reign has come to an end. While bur oaks, which are native to Illinois, can live for as long as four centuries, the lifespan of the zoo's tree was shortened by the development around it.
"It's not an easy thing for us to do, and it wasn't an easy decision," Katrina Quint, the zoo's director of horticulture, explains to WBEZ Chicago's Courtney Kueppers.
Last fall, Quint estimated the tree was 80 percent dead, and the zoo determined the oak needed to be removed for safety reasons, since it stood next to a large sidewalk. "It's emotional," Quint tells Block Club Chicago's Jake Wittich. "It's going to be tough walking past here."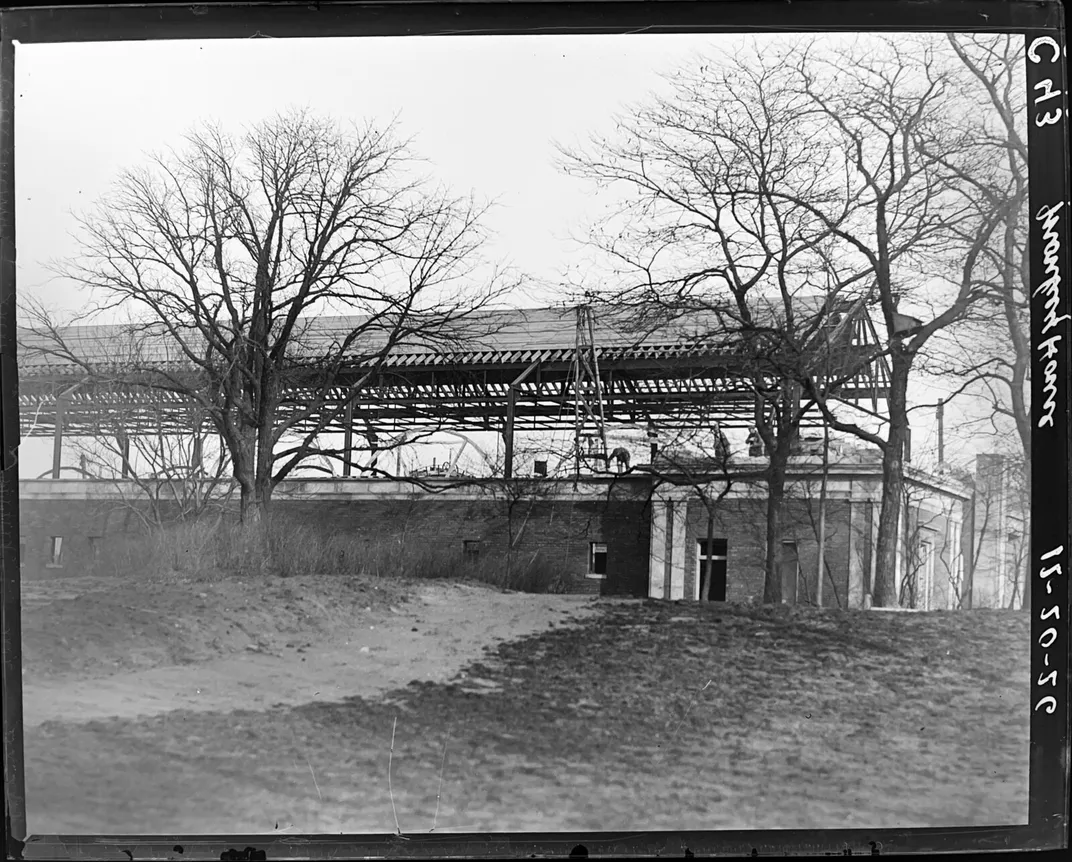 Over the course of almost three hours, a crane and crews wielding chainsaws removed the tree's branches. They cut away the trunk section by section until reaching the 7,400-pound base.
Longtime zoo volunteer Theresa Pasquarella watched as workers cut down the tree, which she says was a landmark and meeting place at the zoo. "This is a life cycle," Pasquarella says to WBEZ. "Probably a lot of trees around here that sprung from this tree."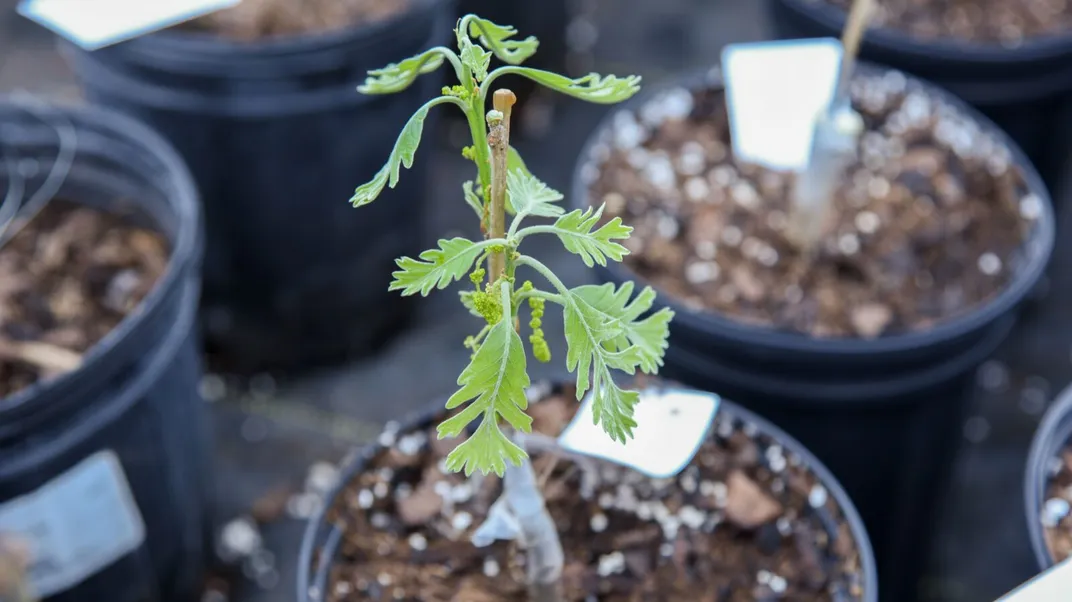 Zoo officials are also helping the oak live on in other ways, including partnering with the nearby Morton Arboretum to propagate cuttings that preserve the tree's genetics "to hopefully have the next generation of this bur oak," Maureen Leahy, vice president of animal care and horticulture at the zoo, tells Patty Wetli of WTTW, a local PBS member station. Portions of the tree will also be given to the Illinois State Archaeological Survey to support its research.
"We are devastated to see a piece of Chicago history leave the zoo, but we are determined to extend its legacy throughout the community and zoo in other ways with meaningful partnerships," says Leahy in a statement.
In addition to scientific work, zoo leaders hope to repurpose wood from the tree for memorials, educational tools and children's play structures. They are also talking to local woodworkers who could create art and other products from the remaining wood.
"Literally no piece of this tree will go into a wood chipper," Quint tells WTTW. "It's all going to be reused."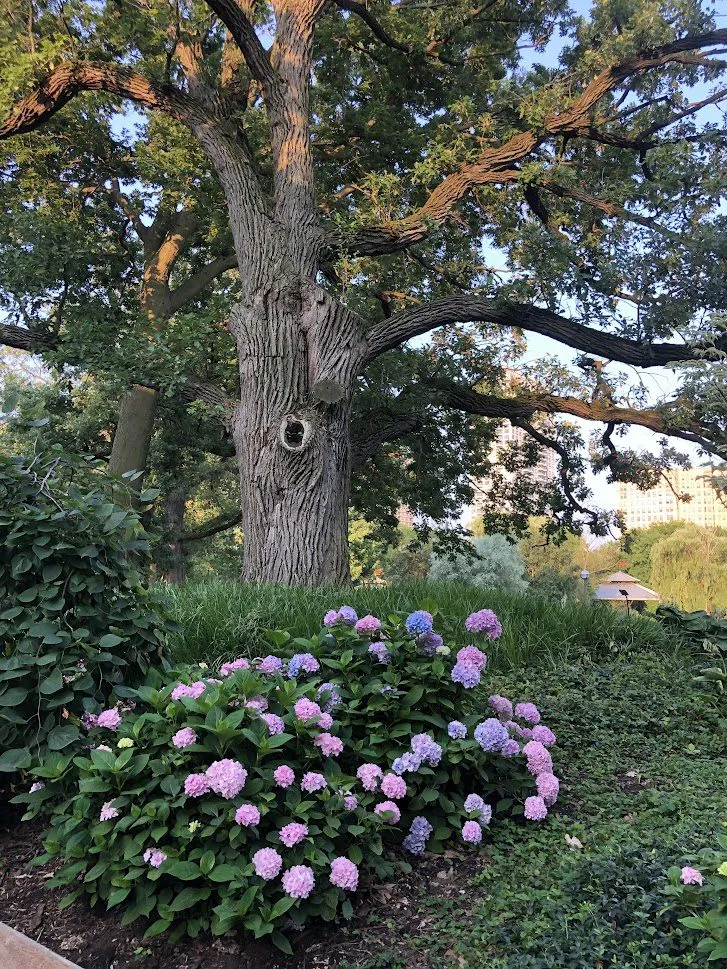 While the tree was still intact, the zoo hosted an Arbor Day event inviting visitors to bid goodbye and write thank-you notes to the tree. At the event, Pablo Rodriguez, who plans to become an arborist, admired the towering oak as he sketched it for a class at Northwestern University.
"I'm thinking about the influence this tree has had over the space," he says to Block Club Chicago. "A lot of times, we think that humans have the power over nature, but this tree has been controlling this space for centuries. We had to build the zoo and this city around it."
Get the latest stories in your inbox every weekday.
"It's not an easy thing for us to do, and it wasn't an easy decision," Katrina Quint, the zoo's director of horticulture, explains to WBEZ Chicago's Courtney Kueppers.
Source: https://www.smithsonianmag.com/smart-news/chicago-cuts-down-oak-tree-180982124/