Blockchain
Business Class: Madison-based music streaming company eyes blockchain future
Business Class: Madison-based music streaming company eyes blockchain future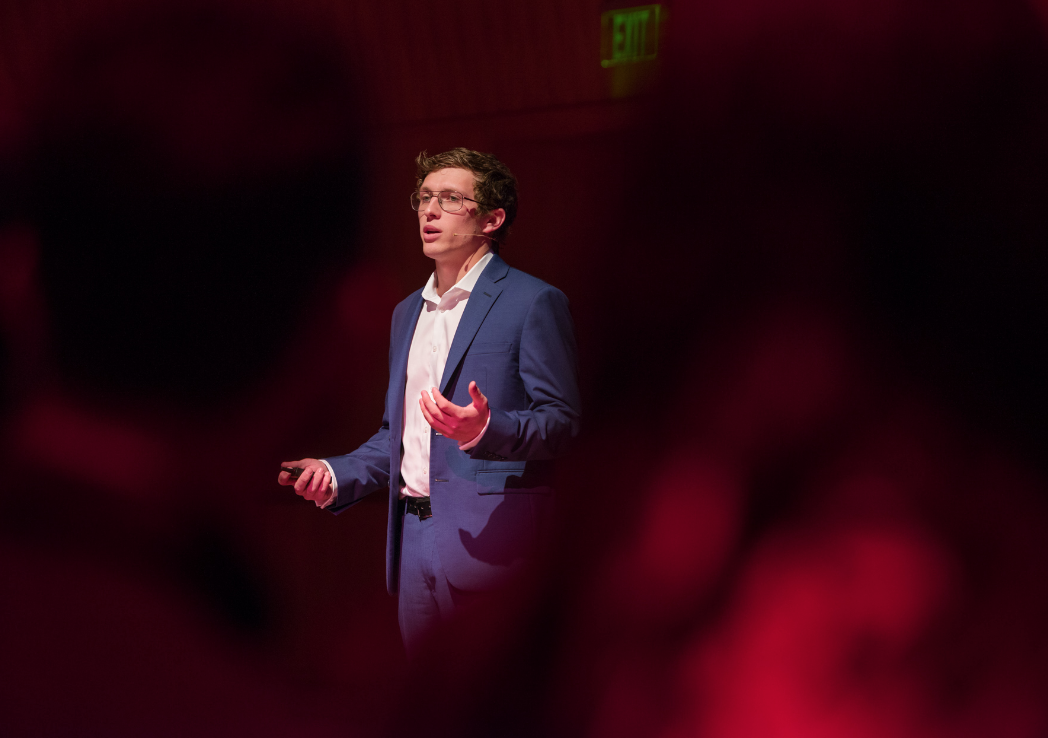 Founded in 2018, LÜM (Live Undiscovered Music) is relaunching to embrace what could well be the next age of the internet — one characterized by decentralization, virtual reality and social media experiences that are more immersive than what was previously thought possible.
The startup, which will continue to operate out of its East Side office, is building a new digital space using blockchain technology that allows fans to directly contribute to the financial success of the musicians they support.
Users can collect, sell and trade "Access Passes" that are supplied by their favorite artists, said CEO Max Fergus. The musicians directly profit from fan investments without the representation of a record label, or any other middleman, he said.
"We have the potential to create a new model that unlocked new opportunities for the music industry," he said. "It is a model that doesn't require artists to sell to their masters, give up equity in themselves or spend excess time creative exclusive content to monetize their largest supporters."
The relaunch comes as Facebook made the controversial decision earlier this year to rebrand as Meta, a company that not only owns Facebook and Instagram, but aims to encompass 3D spaces inside a "metaverse" that allow people to interact online as they would in real life.
Meta CEO Mark Zuckerberg told hundreds of millions of viewers in a YouTube video in the fall that with the emergence of Meta, he envisions a world where people can use the metaverse to commute to work, as well as attend social outings and go shopping.
But how does that connect to LÜM and blockchain?
'Web 3.0'
Meta's introduction garnered mixed opinions from the public, but it represented a move toward what tech experts call "Web 3.0" — a climate of software and platforms that aren't dependent on traditional business models like advertising to buy and sell products and services.
Web 3.0 differs from the internet we know today — "Web 2.0," which is an interactive environment with user-contributed content, but where the technology is produced and handled by companies.
Contrasting that is "Web 1.0," which was the read and write internet that existed during the 1990s and up through the early 2000s.
Blockchain technology is part of what makes up Web 3.0. Brad Chandler, director of the UW-Madison Nicholas Center for Corporate Finance and Investment Banking, said the complex tech as an internet ledger or recording device that keeps a database of digital purchases.
The purchases are typically made with cryptocurrencies, like Bitcoin.
The database is maintained by a group of computer users, he said. But no individual or company owns the database, Chandler explained, adding there are no permissions associated with what's being bought and sold.
Digital assets
On LÜM's new platform, artists will be able sell digital assets to fans in the form of "non fungible tokens."
Using the blockchain, they will be able to keep track of who owns the token, Fergus said.
Non fungible tokens, a recently trending topic in the tech community, can be anything digital, like a drawing, a song or even certain items in video games, Chandler explained. The tokens can sell anywhere from $10 to millions, he said, adding that no one can replicate them once made.
"Everyone is acting like their own record label," Fergus said of how tokens apply to the LÜM. "Access passes give fans the rights to collectives (tokens) the artist drops."
Going forward, Fergus said he hopes to share more updates about the company's relaunch throughout 2022.
Digest
Madison-based Arrowhead Pharmaceuticals, which makes genetic treatments for diseases that are hard to treat, just bought a 13-acre patch of land in the city of Verona's Technology Park that will house its new manufacturing campus. Costing $250 million to build, the new building will create 250 jobs
in the region. Arrowhead is located at Madison's University Research Park on the West Side, and has two facilities in California.
Two
studies published within the last few weeks say that coronavirus reinfections are
among unvaccinated patients, and that vaccinated coronavirus patients endure
than unvaccinated patients.
Dale Gordon has been appointed as the new CEO of Madison biotechnology company
, which works with genetic materials to make products, and is located on the West Side.
Forbes has added a Madison native to its "Next 1,000" list, which showcases entrepreneurs who are "redefining the American Dream."
made the list for her business Zodica Perfumery, which she founded in 2016 after a lifelong struggle with migraines triggered by mainstream scents. Her products are carried by 400 retailers nationwide.Nominations
are now open for the 2022 Wisconsin Business Hall of Fame, and are being accepted until Jan. 31.
Entries are being accepted for the 2021 Wisconsin Governor's Business Plan
until 5 p.m. Jan. 31.
When UW-Madison oncology fellow Johnathan Ebben founded Nano RED in 2015, the startup's focus was to conceptualize cancer treatments. That cha…
Last year's racial justice demonstrations hobbled Madison's once-bustling State Street shopping corridor, thereby amplifying the struggles of …
Willy Street Co-Op on Madison's East Side was bustling with shoppers one week last October, but several shelves typically full of canned veget…
It has an odor, it flows through your pipes, and you might not even notice it's there after you flush it down.
Madison-based startup that makes fuel out of plants for cars and airplanes is propelling United Airlines in its effort to combat climate change.
Get the latest local business news delivered FREE to your inbox weekly.
Founded in 2018, LÜM (Live Undiscovered Music) is relaunching to embrace what could well be the next age of the internet — one characterized by decentralization, virtual reality and social media experiences that are more immersive than what was previously thought possible.
Source: https://madison.com/wsj/business/business-class-madison-based-music-streaming-company-eyes-blockchain-future/article_f9fe187d-f2a8-5018-8ef7-affc9e4dcb1c.html