Product Reviews
Bud Light called out for staying silent amid Dylan Mulvaney controversy
Bud Light's silence hasn't gone unnoticed amid calls to boycott the brand over its partnership with Dylan Mulvany.
The beer company has been praised and slammed for its association with Mulvaney, a trans activist and influencer known for documenting her gender transition on TikTok with daily posts. Mulvaney announced the partnership in a video on April 1, adding that she celebrated "day 365 of womanhood" and received "possibly the best gift ever" from Bud Light—a personalized can of beer with her face on it.
Bud Light, whose parent company is Anheuser-Busch, has been unusually silent on social media since Mulvaney's announcement. Now, people are calling out the beer giant for not addressing the controversy.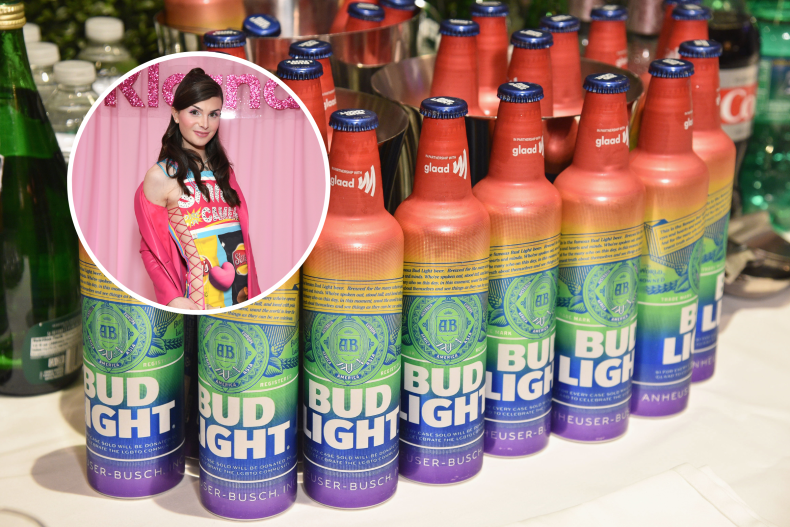 On Sunday, British Influencer Oli London tweeted, "Bud Light has been silent across all Social Media platforms since the Dylan Mulvaney brand partnership backlash erupted. Instagram- no posts since March 30th. Twitter- no posts since April 1st. Facebook- no posts since March 30th. Why is Bud Light so silent?"
At the time of publication, the tweet had racked up over 25,000 likes.
Another Twitter user wrote, "Lmao, Bud Light really backed themselves into a corner. They've gone silent because they don't want to further alienate their customers, but they can't walk it back because of fear of being 'phobic.' This is what happens when you try to be everything to everyone."
A Twitter account called @OleMurica wrote on April 3: Bud Light has tweeted every day… except yesterday. They do not want to drop Dylan Mulvaney in fears of causing an uproar in the LGBTQ, which makes up less than 2% of their business. Instead, they are staying silent hoping this all just blows over. But it won't."
Queer artist @ZahirXOXO tweeted: "Something y'all conservatives need to understand is that you don't even know what transgender actually is. You don't understand it. If you did, or if you had someone close to you who is, you'd never ever put this much time and effort into being a c*** for sport."
They added, "And also, 'Bud Light has been silent across all social media platforms' wasting no energy or time on this circus and its clowns whatsoever as they should."
Mulvaney—who uses she/they pronouns—has spoken out several times since the controversy began.
In a video posted to their TikTok, Mulvaney apologized for not posting as much as usual.
"Hi, how are you? I haven't been making as many videos. There's been a lot going on, and I was feeling a little down today, but I was walking on the sidewalk in New York and this garbage truck drives by me and the garbage man leans out of the truck and goes, 'Hello Dylan!'" they said.
After saying "hello" and waving back, they added, "It was the most unexpected person and it gave me the courage to keep going. I love you, and if you're that man and are watching this right now, you really made my day, and I especially love you."
On Thursday, Mulvaney hinted at the drama again in an Instagram Story. They shared a photo of a Domino's pizza with the caption, "And I think I deserve a nice cold beer too."
The partnership between Mulvaney and Bud Light first drew criticism from conservatives on social media, including Kid Rock. The musician posted a video of himself shooting a stack of Bud Light cans and saying, "F*** Bud Light and f*** Anheuser-Busch!"
Country singer Travis Tritt also vowed to ban Anheuser-Busch products from his tour.
Do you have a tip on an entertainment story that Newsweek should be covering? Let us know via entertainment@newsweek.com.
Source: https://www.newsweek.com/bud-light-silent-dylan-mulvaney-controversy-1793395