Work from home
Boss applauded for building mini houses for employees to "work from home"
A video of a unique work-from-home setup has gone viral on TikTok, where it has 15.7 million views at the time of writing.
A message overlaid across the video, which was shared by TikTok user @itskylie94, read: "When the boss builds everyone their own tiny house as offices."
The clip showed a series of small houses with slanted rooftops and windows adorned with plants, overlooking what appeared to be patches of grass. Each home was furnished with white desks.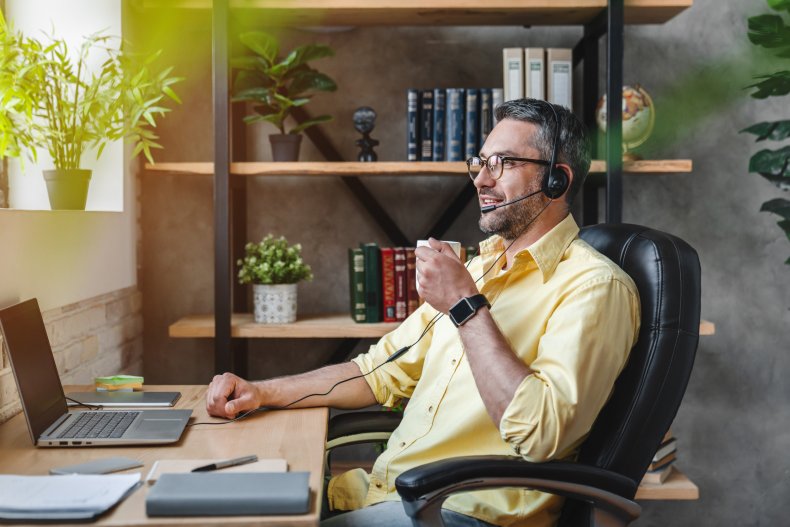 The video was posted with a caption that simply read: "#tinyhouse #tinyhome #office #officelife #workfromhome #boss #lovemyjob."
In a later comment, the original poster said: "I love it! Everyone's 'house' is customized based on their personality! And all the house numbers are birthdays!"
According to a spring 2022 survey of 25,062 American adults aged 18 and older conducted by managing consulting firm McKinsey & Company and poll agency Ipsos, 58 percent were reported to have the opportunity to work from home at least one day a week, and 35 percent reported having the option to work from home five days a week.
The survey also found that 87 percent of workers who are offered at least some remote work take up the opportunity, spending an average of three days a week working from home. The study found this was the case across a wide range of demographics, occupations and geographies.
The survey also reported that a flexible working arrangement was the third-most popular reason for seeking a new job, after a higher pay and better career opportunities.
The unusual work-from-home setting in the latest video has amused several TikTok users.
In a comment that got 16,900 likes, user Patrick Suprunowicz wrote: "Boss said 'good news we're allowing everyone to work from home still!' [half smile, eyebrows raised emoji]."
In a comment that got over 24,000 likes, user @robinontheroad wrote: "I would love to tell a coworker to get out my house lol [laugh out loud]." Em Schulz said: "I've never needed anything more."
In a comment that got 10,000 likes, user Mir_of_Anda said: "Now I want a tiny house office." And Natalie said: "I wfh [work from home] and would actually work in this office lol."
Blippi wrote: "A whole new meaning of 'step into my office' [eyes and mouth wide open surprised face emoji]."
Newsweek has contacted the original poster for comment. This video has not been independently verified.
Do you have a similar video or story to share? Send them to life@newsweek.com with some details and your story could appear in Newsweek.
Source: https://www.newsweek.com/work-home-office-boss-workers-tiktok-1776158