Blockchain
Blockchain OS, Glitch, brings a New Platform for DeFi Apps
The text below is an advertorial article that was not written by Cryptonews.com journalists.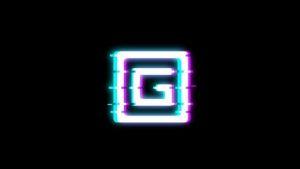 Using blockchain as a development platform, rather than only a distributed ledger, has become extremely popular in recent years. Even viewing blockchain as such has not been around for long-only for around 5 to 6 years, since Ethereum emerged and pointed to alternative uses for the underlying technology of digital currencies.
However, a lot of progress has been made during these short few years, and today, blockchain has a lot of products to offer. From smart contracts to decentralized applications, the entire decentralized finance sector, which exploded in 2020, and the non-fungible token sector, which is exploding right now — and these are only the biggest and most groundbreaking inventions.
There are also token models, for easy creation of new coins and projects, stablecoins, which serve as a safe haven during the bearish periods and an easy way to access platforms that do not allow fiat purchases, and much more is already available.
But, for all the benefits of using blockchain in such a way, it also has quite a few flaws, with the lack of scalability, long transaction processing periods, and high transaction fees being only a few, but also the biggest issues. Fortunately, there are projects that aim to resolve these problems, as well, and allow blockchain technology to reach its full potential.
One example is Glitch, which is a blockchain-based operating system that was designed for a particular area of the dApp sector — decentralized applications that focus on finance.
In other words, Glitch is not like the existing blockchain ecosystems and is not intended to be a jack-of-all-apps. Its features were specifically developed to make it easy to make payments and transactions for the purpose of improving the financial sector of the dApp market.
What Does Glitch have to Offer?
The project understands that this is something that the DeFi sector needs, but doesn't have. Its goal is to offer a low entry barrier for everyday users and developers alike and extend products and services beyond their current user base. Its solutions include improved scaling, by approaching it from layer 1 through low-latency, high-throughput transaction processing. It also utilizes a decay DPOS voting system, which reduces the voting power over time. As a result, it ensures fair governance.
Lastly, Glitch also incentivizes community support by offering a revenue-sharing model, which guarantees that the network fees will remain low and acceptable for all of its users.
Glitch also created its first and main product, the decentralized exchange called GEX. The platform is Glitch's answer to DEXes, which it created alongside Orion in order to offer a product with unbeatable fees and the capability to handle a massive amount of large transactions.
Meanwhile, the entire ecosystem of the project relies on a number of critical functionalities that are all performed by a group of core smart contracts. This helps keep things simple and easily understood, while not compromising security along the way.
Another big product of the platform and its ecosystem is a browser extension wallet, as well as an explorer with a governance interface. The GEX itself remains the flagship product, as it is a permissionless, P2P engine that allows easy, quick, and cheap asset trading, with real-time settlements. It also has its native cryptocurrency, a token called GLCH, which fuels the entire ecosystem.
Back in March, the project had what it called a mega-week, which indicated just how fast it is growing and expanding its services. It achieved its major CEX listings on the 24th and 30th of March, its major partnership on March 25th, and a big integration on March 27th. Still, the project is far from being done with growth and new improvements, so numerous new announcements can be expected in the future, as well.
The partnership announced on March 25th was with a technology platform called UNION, that mixes bundled protection and a liquid secondary market with a multi-token model. Through it, GLITCH got the opportunity to apply UNION's risk management tools, and particularly a new layer of protection for smart contracts to its revenue-sharing vault. As for the integration announcement, it came alongside another partnership with Ramp — a global decentralized finance solution that focuses on unlocking liquid capital from staked digital assets. This team-up has two goals — to build a bridge for GLCH from the ETH network to BSC, and to create a stablecoin that would launch on the Glitch Blockchain at some point in the future.
Source: https://vixencrypto.com/2021/05/01/blockchain-os-glitch-brings-a-new-platform-for-defi-apps/