Self-Driving Cars
Autonomous & Self-Driving Vehicle News: Aurora, Kodiak Robotics & Toyota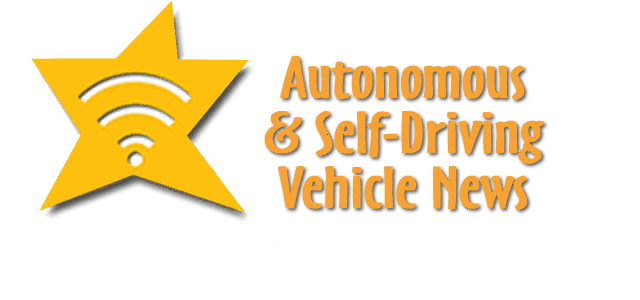 In autonomous and self-driving vehicle news are Aurora, Kodiak Robotics and Toyota.
Aurora Driver Feature Completed
Aurora Innovation, Inc. (NASDAQ: AUR) announced that the Aurora Driver is Feature Complete, a critical milestone in its path to launching Aurora Horizon, its autonomous trucking subscription service. Achieved in the first quarter of 2023, Feature Complete confirms the company has introduced the final driving capabilities needed to commercially haul freight without vehicle operators between Dallas and Houston by the end of 2024.
Reaching Feature Complete upon the release of Aurora Driver Beta 6.0 is the result of years of innovation, reflected in the company's award-winning patent portfolio, which includes – among many innovations – the development of the company's proprietary FirstLight lidar, the creation of the Aurora Virtual Testing Suite, and the Aurora Atlas, its lightweight HD mapping system.
"From day one, we made foundational technology investments and strategic decisions that have helped us reach this pivotal moment," said Chris Urmson, Co-Founder and Chief Executive Officer at Aurora. "We are now positioned to close our Safety Case for launch, the final step to achieving Aurora Driver Ready later this year. As we mature operations in advance of the launch of Aurora Horizon, our customers will continue to experience the value autonomy can bring to their businesses."
Feature Complete
The latest product release continues the company's commitment to reaching critical milestones outlined in Aurora's Product Roadmap on time or ahead of schedule. Over the last 18 months, Aurora has released dozens of capabilities through six Aurora Driver Beta updates, incrementally increasing the Aurora Driver's autonomous performance, safety, and reliability in pilot hauls for companies like FedEx, Werner, Schneider, and Uber Freight.
Beta 6.0 refines and unlocks a number of highly complex capabilities that are critical for driverless operations. Two of the flagship capabilities in the release are:
Identifying and responding to collisions with other vehicles or property. For example, when the Aurora Driver detects that it has been in a collision, like a sideswipe, it will come to a safe stop and notify a Command Center Specialist.
Detecting and responding to "out of design domain" scenarios. In situations such as extreme and unexpected weather events, the Aurora Driver will notify a Command Center Specialist, who can instruct it and the rest of the fleet on how to proceed.
Aurora Driver Ready
The company now enters its final phase of refinement and validation ahead of launch. As Aurora fine-tunes its capabilities to optimize autonomous performance, it will leverage its Safety Case Framework to "close" the Aurora Driver portion of its Safety Case, a milestone called Aurora Driver Ready. In future business updates, Aurora's progress toward a closed Safety Case will be regularly shared via an Autonomy Readiness Measure.
By the end of 2023, Aurora expects to complete the necessary validation to close the Aurora Driver Safety Case for driverless operations on its launch lane, Dallas to Houston. In parallel, the company will continue to mature its operations as pilot load volume is expected to increase to 100 loads per week by the end of 2023.
Kodiak Robotics' 5th Gen Autonomous Truck Hardware
Kodiak Robotics, Inc., a leading self-driving trucking company, introduced its fifth-generation autonomous truck hardware platform which increases sensor redundancy and GPU processing power, and more. Notably, Kodiak removed the roof-mounted "center pod" sensor suite and relocated the front-facing Luminar Iris LiDAR and wide field-of-view camera to each of Kodiak's proprietary mirror-mounted SensorPodsTM. By integrating sensors into the SensorPods, and eschewing the "unibrow" sensor suite common in the autonomous trucking industry, Kodiak has unlocked faster upfitting for customers, greater maintainability and serviceability, and better perception capability. The move also doubles the Kodiak Driver's, the company's self-driving technology, LiDAR coverage at long range.
By relocating the sensors to the SensorPods located on the side-mounted mirrors, Kodiak has simplified the build process and fundamentally improved the maintainability of the system. By having sensors located in an easy-to-reach location on the mirrors, customers avoid having to access the roof to maintain sensors.
Roads are designed around a human driver's line of sight. Kodiak's SensorPods are also designed to place sensors at the same height as a driver, maximizing road safety and improving perception. The SensorPods offer a better dual vantage point, as they provide redundancy and visibility on either side of the truck, as opposed to the single vantage point above the cab. In the event of a sensor damage, such as a rock or other piece of debris damaging a sensor, offering dual-redundant front-facing sensors increases resiliency. An on-the-fly replacement of SensorPods, which are compatible with any truck platform, can be performed in as little as ten minutes, maximizing uptime and customers' revenue generation due to increased asset utilization. The damaged SensorPod can then be returned to Kodiak for evaluation and repair.
Kodiak's already highly-modular hardware approach now includes fewer required modifications and touch points. This enables more cost-effective integration into trucks, which marks a significant step toward commercial deployment of the Kodiak Driver.
The Industry's Most Robust Sensor Array
The fifth-generation Kodiak truck improves upon the sensor array announced as part of its prior-generation platform. When removing the center pod, the company added a second forward-facing LiDAR and additional camera to add redundancy in the left and right SensorPods. The new truck increases the total number of sensors on-board from 14 to 18, including one new lidar and three new cameras—bringing the total camera count to 10. Two wide-angle cameras were added to the hood-mounted mirrors to cover blindspots. With the new sensor additions, Kodiak fifth-generation truck remains the most lean and fully-redundant platform in the industry.
Kodiak's long-range sensor suite includes the following split evenly between the two side-mounted mirror SensorPods: f four ZF Full Range Radar for redundancy; two Hesai 360-degree scanning LiDARs for side- and rear-view detection; two Luminar Iris LiDAR sensors; and 8 cameras, which include both wide and narrow field-of-views. The new truck includes the recently announced Ambarella CV2 perception system-on-chip (SoC) which handles all camera data processing. The Ambarella CV2 SoC improves image quality for longer range detections and unlocks improved dynamic range for nighttime driving.
"Customers and OEMs aren't sensor experts, and they shouldn't have to be, which is why they constantly tell us they love our modular approach that solves one of the biggest barriers to servicing and maintaining autonomous trucks," said Don Burnette, Founder and CEO of Kodiak Robotics. "We took a platform that our customers already love and made it better by adding more visibility, more power, and more flexibility, ultimately moving us closer down the path towards driverless deployment. By removing the sensors from the top of the truck and incorporating them at a human driver's line of sight, we have designed a system for the real world. Additionally, having sensors on top of the cab is actually very difficult to service while on the road and requires specialized equipment, which is nearly impossible to find roadside."
Kodiak's fifth-generation truck also includes aerospace- and military-grade technology. The main connector for data and power in Kodiak's SensorPods and compute system is designed for use in aviation, aerospace and military applications. The increased robustness of the hardware system is another step forward for Kodiak's deployment-readiness.
Improved Hardware Stack Offers Better Performance
Kodiak's hardware stack is designed for three activities: sensing, through its SensorPods; thinking, through its main compute; and acting, which is controlled through two onboard custom-designed safety computers, the Kodiak Actuation Control Engine, or ACE.
Kodiak also reduced the electrical power requirements for its fifth-generation truck, while simultaneously improving the processing power of the system. In addition to 130% more GPU processing power, the new system provides 60% more central processing power, and additional system redundancy. The reduced power consumption allowed for a 50% reduction in the size of the fifth-generation power system, and also decreased cooling needs.
Kodiak is also taking a modular approach to building its computing system, simplifying the integration of the system into the truck and making it easier to manage when the trucks are incorporated into a customer's fleet. Kodiak has consolidated its in-house compute system, networking, and power distribution into one physical unit, which can be built to accommodate the unique specs of each customer, giving more options for integration. The high-performance compute hardware is manufactured by Crystal Group, a global leader in manufacturing military and ruggedized computers, and is designed to handle the heavy and persistent vibrations onboard long-haul trucks.
Like Kodiak's fourth-generation truck, Kodiak's fifth-generation truck includes Cummins X15TM Series engines, and Bridgestone America's smart-sensing tire technology. The introduction of this new generation platform comes during a period of substantial growth for Kodiak. The company recently announced a 24-month United States Department of Defense (DoD) project to help automate future U.S. Army ground vehicles. Advancements made within the scope of the project have served as the foundation for the fifth-generation truck. Kodiak has recently announced partnerships with IKEA, Werner, Pilot Company, Forward and more. For more information about Kodiak, please visit https://kodiak.ai.
DEEPX and Hyundai Motor Company and Kia Working on AD Tech for Robotics
DEEPX and Hyundai Motor Company and Kia Corporation will cooperate with technology development for on-device AI technology for robot platforms.
On March 24 (Friday) at the Uiwang Research Facility of Hyundai Motors & Kia Corporation, DEEPX announced its execution of the MOU on AI semiconductor collaboration use for robot platforms, with the representatives of both companies including Lok-Won Kim CEO, and Dong-Jin Hyun, Robotics Lab leader of Hyundai Motors & Kia Corporation.
DEEPX develops AI semiconductors and implements AI technology used in various electronic devices that exist outside of the data center with high-performance and low-power advantages. Currently DEEPX has 4 kinds of AI semiconductors that are optimized for performance and function that can match with various edge and server AI application fields and have secured more than 150 patents, both domestic and international, that are related to fundamental AI semiconductor technology. Domestically, DEEPX is evaluated as the leading AI semiconductor fabless company, and DEEPX is targeting the global edge AI market.
During the Proof-of-Concept (PoC) conducted over the past year by Hyundai Motor Group and Kia Robotics Lab, DEEPX demonstrated outstanding AI performance by providing higher AI accuracy with INT8bit than FP32bit. In addition, it has been proven that various robot application AI algorithms developed by the Robotics Lab can be smoothly operated, making it possible to implement AI models required by robots. In particular, it is evaluated as suitable for mass production of battery-powered robot products due to its exceptionally high AI computational efficiency and low power operation.
This agreement aims to cooperate on the application of DEEPX's AI semiconductor technology to the robot platform currently under development with the aim of commercialization by Hyundai Motor Group and Kia. To achieve this, the two companies will incorporate AI functions for robots into DEEPX's AI SoC (System on Chip) products, verify their operability and mass production for deployment in the final products developed by Robotics Lab. In this way, the AI technology can be implemented in the robots developed by the Robotics Lab.
Lok-Won Kim, CEO commented: "According to the global market research data, the size of the global smart mobility is expected to grow to be about 145 billion dollars by the year 2027. For the AI semiconductor, the core technology of this market, there are currently no optimized solutions for each detailed fields, therefore it is possible to lead the market if a mass production-ready solution is prepared. Having technology cooperation with the global market leader Hyundai Motors and Kia Corporation will present DEEPX's AI semiconductor an opportunity to become the core solution of the future market in the related field. This is a great inspiration for us. DEEPX has succeeded in commercializing NPU IP in 2021, and I am grateful to earn the chance to demonstrate the test for mass-production as soon as we reach NPU development milestone this year".
Dong-Jin Hyun, leader of the Robotics Lab of Hyundai Motors & Kia Corporation said, "I expect we can lead the excellent robotics service development in both performance and price by combining the SW technology of the Robotics Lab and DEEPX's HW technology." He also added, "As soon as we confirm and examine the superiority of DEEPX NPU chip products, we will carry on with further cooperation and apply it to the robot that is under research and development."
Toyota's First Auto Emblem with Embedded Lighted Radar
Toyoda Gosei Co., Ltd. has developed the world's first* automobile emblem that is both transparent to millimeter wave radar and luminescent. This product will be used on the new Lexus RZ battery electric vehicle (BEV) from Toyota Motor.
Toyoda Gosei has previously provided millimeter wave radar compatible emblems, which offer both an attractive metallic appearance and transparency to millimeter wave radar for advanced driving support systems, and luminescent emblems that accentuate the brand logo with LED light. The newly-developed emblem offers both transparency and luminescence thanks to the company's metallic painting technology and optical design technology. This product also provides a light notification function that indicates the BEV's charging status or when the driver is approaching (communication between vehicle and user), and contribute to achieving advanced functions and design suited to BEVs. Toyoda Gosei received the CE Special Award for the new emblem at the Toyota Motor Corporation Project Awards.
Toyoda Gosei will continue to contribute to the creation of safer and more attractive automobiles through the development of new products that integrate sensing functions using millimeter wave radar or LiDAR into front-end products, which demand a high aesthetic sense as the face of the vehicle.
Feature Complete
Source: https://www.autoconnectedcar.com/2023/04/autonomous-self-driving-vehicle-news-aurora-kodiak-robotics-toyota/