Gain the knowledge and confidence to support the integration of AI into your organization.

6 weeks, excluding
orientation

6-8 hours per week,
entirely online

Weekly modules,
flexible learning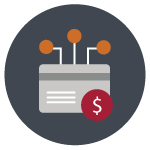 Multiple payment options
1
A practical grounding in artificial intelligence (AI) and its business applications, equipping you with the knowledge and confidence you need to transform your organization into an innovative, efficient, and sustainable company of the future.
2
The ability to lead informed, strategic decision-making and augment business performance by integrating key AI management and leadership insights into the way your organization operates.
3
A powerful dual-perspective from two MIT schools – the MIT Sloan School of Management and the MIT Computer Science and Artificial Intelligence Laboratory – offering you a sound conceptual understanding of AI technologies through a business lens.
58%
of all organizations foresee modifications to their business models due to AI within five years.*
*MIT Sloan Management Review (Sep, 2018).
Module 1: An Introduction to Artificial Intelligence
Deduce how to gain strategic advantage through the use of different kinds of intelligence.
Module 2: Machine Learning in Business
Evaluate the appropriateness of a business application for machine learning.
Module 3: Natural Language Processing in Business
Evaluate the appropriateness of a business application for natural language processing.
Module 4: Robotics in Business
Evaluate the appropriateness of a business application for robotics.
Module 5: Artificial Intelligence in Business and Society
Assess the impact of AI on the future of work and society.
Module 6: The Future of Artificial Intelligence
Develop a road map for an organization to gain strategic advantage through the use of artificial intelligence.
TYPICAL WORK EXPERIENCE OF COURSE PARTICIPANTS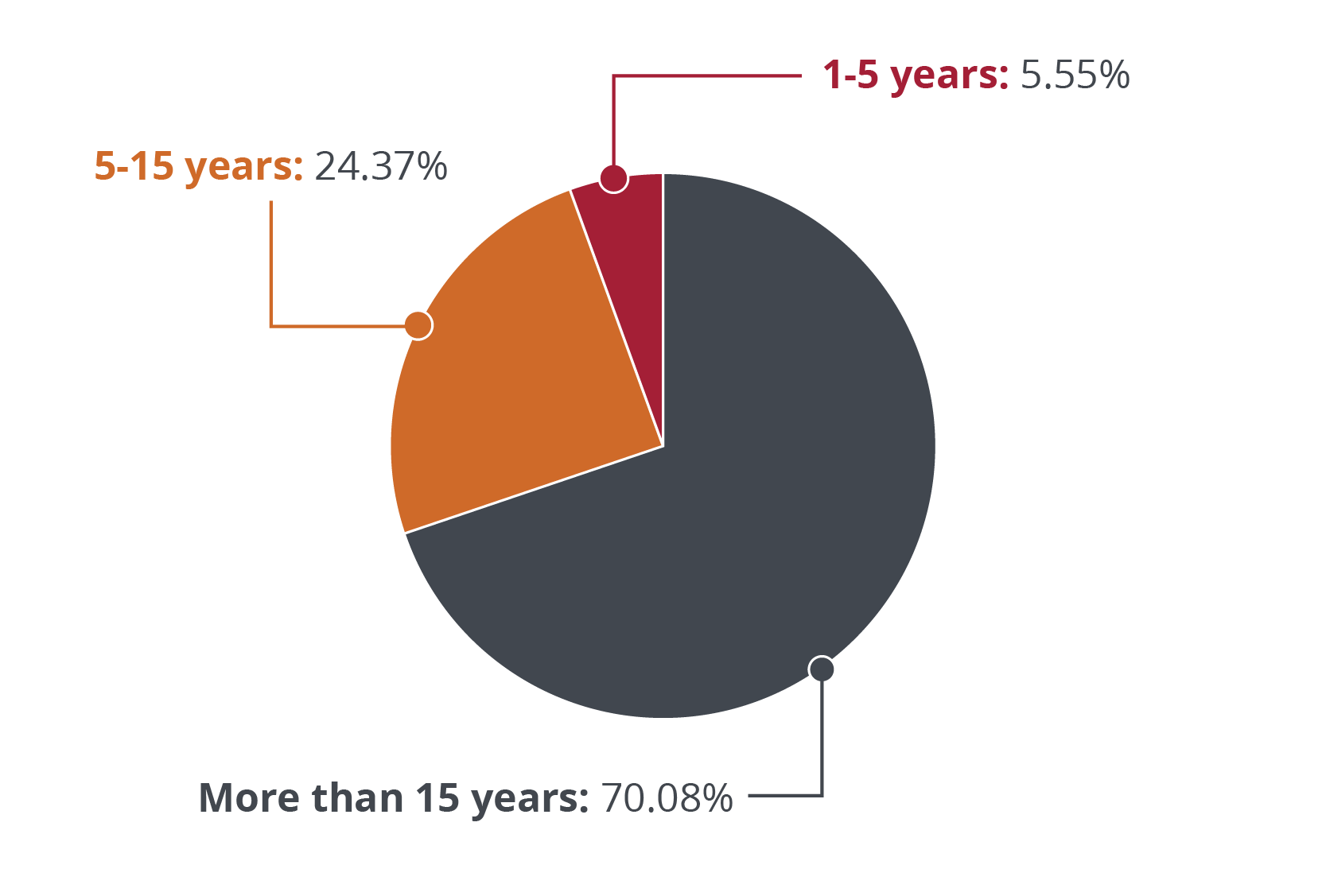 Abdul Dremali
Head of Innovation at Andplus
"The overall quality of the program was exceptional. I especially enjoyed the supplementary materials provided at the end of each module. The videos were easy to understand and well laid out. I would recommend this course to a colleague for sure. Understanding the business value of technologies such as AI is essential to staying ahead of the competition. This course allowed our company to take the next step in terms of creating custom AI and ML solutions for customers looking to expand their existing applications."
PAST PARTICIPANT TESTIMONIAL
EARN A CERTIFICATE OF COMPLETION FROM MIT SLOAN
Get recognized for your knowledge with a certificate of completion from the MIT Sloan School of Management, one of the world's leading business schools.1 This program also counts towards an MIT Sloan Executive Certificate, which you can earn upon completion of four programs; three from your chosen certificate track and one completed in-person.
1Bloomberg (Dec, 2018).
AN ONLINE EDUCATION THAT SETS YOU APART
This MIT online short course is delivered in collaboration with online education provider GetSmarter. Join a growing community of global professionals who have already had the opportunity to:

Gain verifiable and relevant competencies and earn invaluable recognition from an international selection of universities, entirely online and in your own time

Enjoy a personalized, people-mediated online learning experience created to make you feel supported at every step

Experience a flexible but structured approach to online education as you plan your learning around your life to meet weekly milestones
GET MORE INFORMATION
Want to know more?
Enter your information below to learn more about the MIT Artificial Intelligence: Implications for Business Strategy online short course, including receiving the course brochure, from GetSmarter.
* Required Field
Source: https://duckduckgo.com/y.js?ad_provider=bingv7aa&eddgt=LfjejOnYh-1yr13nJHR0kQ%3D%3D&rut=dcfb5d29abdc356ca74b5266a1118aebf60f60873635394cfba1e5dade08533a&u3=https:%2F%2Fwww.bing.com%2Faclick%3Fld%3De8DXGZKAMcsQL2LIW_zMCA-TVUCUxia4cR3txVMus1V0wUGJETmvpyKL1DfnysE4KFboxiJJMNzwrjOt-VSKWWJKLMMRJGRV4TsH1aSFqGdJW7usY5x8Ni0_xn3N-YGxFyr5L68s3EgND0oZFmOihWc46WyMEZx-QhLGYlwYjpSG3Oi2GV-6Qo5VmNMgl_rlJxw354xw%26u%3DaHR0cHMlM2ElMmYlMmZtaXQtb25saW5lLmdldHNtYXJ0ZXIuY29tJTJmcHJlc2VudGF0aW9ucyUyZmxwJTJmbWl0LWFydGlmaWNpYWwtaW50ZWxsaWdlbmNlLW9ubGluZS1zaG9ydC1jb3Vyc2UlMmYlM2Z1dG1fY2FtcGFpZ24lM2RCTkclMjU3Q01JVC1BSSUyNTdDU0VNJTI1N0NHbG9iYWwtTkJEJTI1N0NOQkQlMjU3Q1BIUkFTRSUyNTdDQ29yZS1FUyUyNTdDR2VuZXJhbC1vdGhlcmxhbmclMjZ1dG1fY2FtcGFpZ25pZCUzZDQxNDE3MDYwNyUyNnV0bV9hZGdyb3VwJTNkQk5HJTI1N0NNSVQtQUklMjU3Q1NFTSUyNTdDR2xvYmFsLU5CRCUyNTdDTkJEJTI1N0NQSFJBU0UlMjU3Q0NvcmUtRVMlMjU3Q0dlbmVyYWwtb3RoZXJsYW5nJTI1N0NBcnRpZmljaWFsLUludGVsbGlnZW5jZSUyNTdDQXJ0aWZpY2lhbC1JbnRlbGxpZ2VuY2UlMjZ1dG1fYWRncm91cGlkJTNkMTMzODEwNjQ3MzA4MDY3OSUyNnV0bV9hZGlkODM2MzE3NjcyMTU5MDMlMjZ1dG1fY2xpY2tpZCUzZDg2M2VjNTNlYmQ4YzE2MjcwZWY2YTU4MzAwZTMwMGRiJTI2dXRtX2RldmljZSUzZGMlMjZ1dG1fdGFyZ2V0JTNka3dkLTgzNjMyMTY5MDMwODY0JTNhbG9jLTE1NiUyNnV0bV9tYXRjaHR5cGUlM2RwJTI2dXRtX2JpZG1hdGNodHlwZSUzZGJwJTI2dXRtX25ldHdvcmslM2RzJTI2bXNjbGtpZCUzZDg2M2VjNTNlYmQ4YzE2MjcwZWY2YTU4MzAwZTMwMGRiJTI2dXRtX3NvdXJjZSUzZGJpbmclMjZ1dG1fbWVkaXVtJTNkY3BjJTI2dXRtX3Rlcm0lM2RpbnRlbGlnZW5jaWElMjUyMGFydGlmaWNpYWwlMjZ1dG1fY29udGVudCUzZEJORyUyNTdDTUlULUFJJTI1N0NTRU0lMjU3Q0dsb2JhbC1OQkQlMjU3Q05CRCUyNTdDUEhSQVNFJTI1N0NDb3JlLUVTJTI1N0NHZW5lcmFsLW90aGVybGFuZyUyNTdDQXJ0aWZpY2lhbC1JbnRlbGxpZ2VuY2UlMjU3Q0FydGlmaWNpYWwtSW50ZWxsaWdlbmNl%26rlid%3D863ec53ebd8c16270ef6a58300e300db&vqd=3-84870577106506860653148286838178152092-44229484842338357552640274411119054639&iurl={1}IG%3DF39B10DB05A141FB908BB5E010AE49D9%26CID%3D21AE0535656F6B8B2BBE157A64C46A72%26ID%3DDevEx%2C5634.1