Startups
Ahmedabad firm making hearing aids raises Rs 1.25 crore | Ahmedabad News – Times of India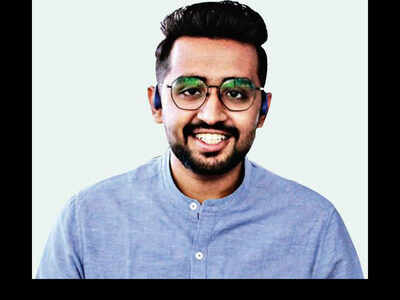 Kanishka Patel
AHMEDABAD: Ahmedabad-based startup, WeHear, which makes hearing aids and hearing care devices, recently raised funds worth Rs 1.25 crore in a pre-series A round of funding. With the new round, the startup, founded by Kanishka Patel, is now valued at Rs 5 crore. Two investors, a Faridabad-based firm, Victora Group (invested an estimated Rs 1 crore) along with Gujarat University Startup and Entrepreneurship Council (GUSEC – with a funding of Rs 25 lakh) have invested in the startup.
The startup, incubated at GUSEC, plans to go aggressive in its marketing campaigns with the fresh round of funding to help boost sales. "Currently, we are present in at least 35 cities including major tier-I cities and a few tier-II cities as well. These include Ahmedabad, Vadodara, Surat, Rajkot, Bengaluru, Gurgaon, Mumbai and Tamil Nadu, among others. Going forward, we plan to expand to other Indian cities as well," said Patel.
"That apart, we are also looking at getting incorporated in the US and Canada this month," he further said.
The startup, which is a recipient of Atal Innovation Medal of Year 2020, is all set to collaborate with multibrand electronic retail chains for experiencing the products.
WeHear was founded in 2017, when Patel was on the verge of completing his graduation in electronics engineering from LD Engineering College in Ahmedabad. "I began research at an early stage and it took me two years to develop the product. We first developed a hearing care device – which are earphones that operate using bone conduction technology. This means the sounds bypass one's physical ears and cause less damage. The earphones are linked with a mobile app which has many functions including language translation," explained Patel.
The hearing aid developed by WeHear works on a similar principle. "The sound waves are sent to the brain in the form of signals after bypassing the physical ears and instead directly sends signals to the brain, thus helping speech and hearing-impaired persons to hear with more ease. Moreover, the language translation which is available through the mobile application also enables them to hear a foreign language, as the app has translation options available for some 72 languages," Patel said.
At present, the products are being retailed by partnering with a couple of leading e-commerce platforms and also by partnering with government agencies and nongovernment organizations (NGOs).
Recently the start-up's products have been selected and certified by the department of health and family welfare, government of Gujarat. A committee was formed to evaluate the products, which will be made available on gover nment platforms.
FacebookTwitterLinkedinEMail
Source: https://timesofindia.indiatimes.com/city/ahmedabad/ahmedabad-firm-making-hearing-aids-raises-1-25cr/articleshow/84306013.cms