Good news for pensioners as the annual submission of life certificate to avail pension benefits will no longer require them to be present physically at the pension disbursing agencies. This requirement was a hurdle to those senior citizens who are unable to wait for hours in bank queues due to health issues. To ease the process, Department of Pension and Pensioners' Welfare (DoPPW) has now launched Artificial Intelligence (AI) based Face Authentication Technique to generate digital life certificates. Indian Masterminds spoke to Joint Secretary (Pension), Mr. Sanjiv Narain Mathur, and tried to know from him how the latest AI technique makes the process easy and how a common man can access this facility.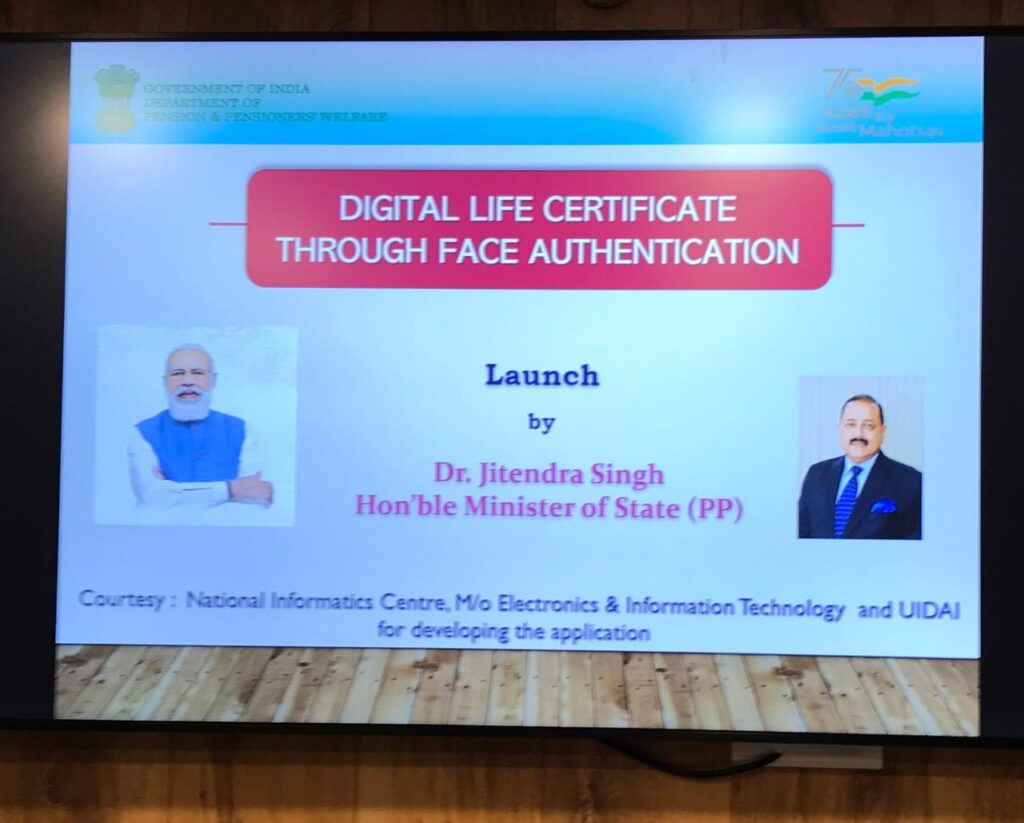 WHAT IS JEEVAN PRAMAAN PORTAL?
Jeevan Pramaan portal was launched in 2014 by the Prime Minister for ease of living of pensioners. This allows the submission of a life certificate online from anywhere by anyone just by attaching a biometric device like fingerprint scanner and iris scanner with your PC/mobile or by using CSC. 'Jeevan Pramaan' uses the Aadhaar platform for biometric authentication of the pensioner.
A successful authentication generates the Digital Life Certificate which gets stored in the Life Certificate Repository. The Pension Disbursing Agencies can access the certificate online.
The pensioner can get status of submission and acceptance of a Life Certificate through SMS. The system is also useful to the banks as they can update thousands of Life Certificate records just in a single click in their pensioner's database without putting in extra resources.
THE FACE AUTHENTICATION TECHNIQUE
The new Face Authentication Technique is an add-on feature to the Jeevan Pramaan Portal, and it was successfully rolled out by Joint Secretary (Pension), Mr. Sanjiv Narain Mathur and his team recently. This new AI-based feature was introduced with the help of the Ministry of Electronics and Information technology and UIDAI's Aadhaar software, in which no extra biometric devices are required, and the process can be done in just one click.
Mr. Mathur credits department minister Dr Jitendra Singh for this pensioner-friendly initiative, under whose guidance it was conceptualized and introduced. According to him, DLC through face recognition technique is a breakthrough technology which will reduce pensioners' dependence on the external biometric devices and make the process affordable and accessible, by ensuring ease of living for pensioners and family pensioners.
STEPS TO SUBMIT DLC
Step 1: One may download the AadharFaceId app from Google playstore from the following link AadharfaceId App
Or one may visit
Step 2:Fill in the appropriate details. After completing operator authentication, scan the operator's face.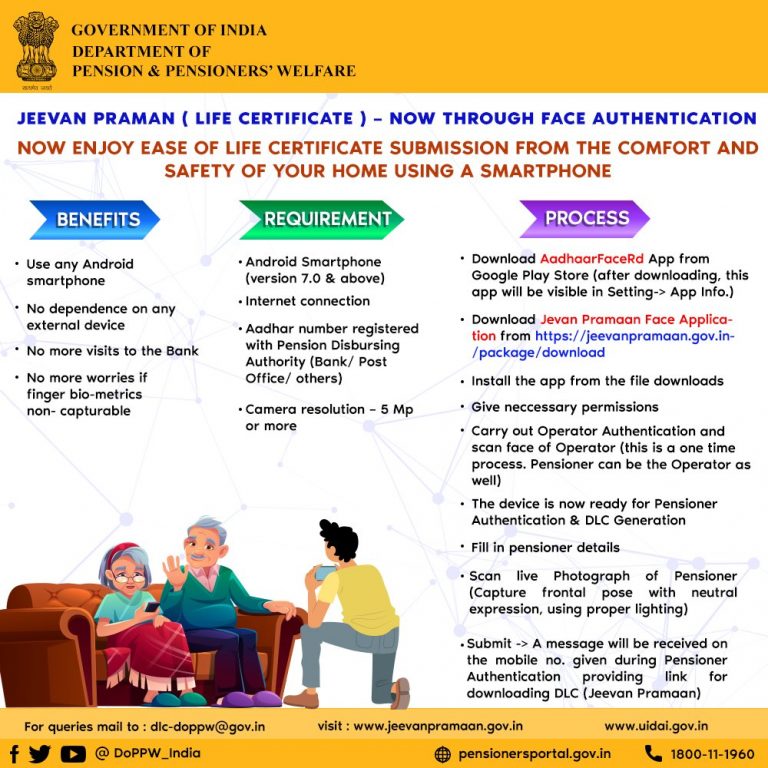 A BREAKTHROUGH STEP
Introduction of this technology is a further step in the direction of ensuring ease of living for pensioners and family pensioners. Under this facility, the identity of a pensioner or his dependent can be established through face recognition technique by using any android-based smartphone.
DATE EXTENDED
Usually, the last date for submitting the certificate used to be 30November every year. However, noting the difficulties brought about by the Covid19 pandemic, the department decided to extend it to 31December 2021. Pensioners can submit the life certificate through any of the modes, including physical form or digitally, using an online system for submission of the life certificate during the extended period.
WHO ARE ELIGIBLE?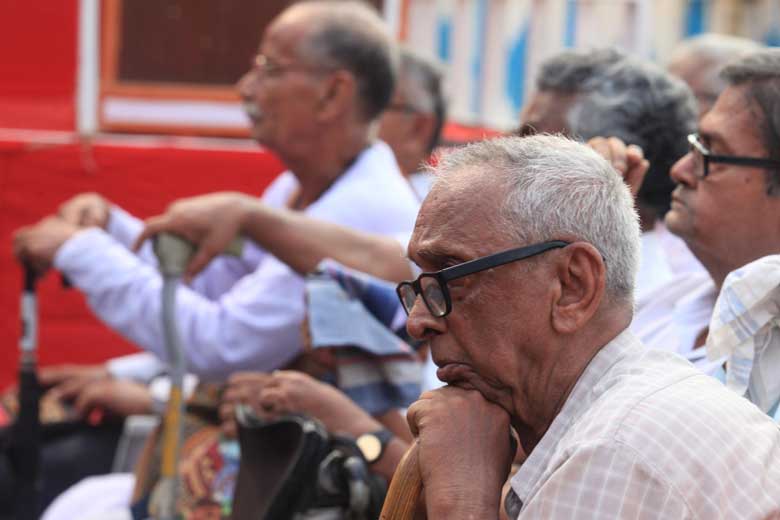 Pensioners of the central government, state Government or any other government organization can take benefit of this facility. More than one crore families in India can be classified as pensioner families, where the pension disbursed by the various government bodies forms the basis for their income and sustainability. This includes pensioners from the various public sector enterprises.
In addition to this, Army and Defense personnel drawing pension exceeding 25 lakhs are also eligible. Not only the aged pensioners but also some of those who choose to move to some other place after their superannuation can take advantage of this Digital Life Certificate. Basically, Jeevan Pramaan aims to streamline the generation of this certificate and make it hassle free and much easier for the pensioners.
THE FACE AUTHENTICATION TECHNIQUE
Source: https://indianmasterminds.com/features/a-new-ai-technique-that-makes-life-easier-for-pensioners/