If you want to level up your home cooking game—or are craving an international experience without the airfare—you should consider expanding your palate with international food.
We're not talking about takeout. You can spice up your daily food routine by experimenting with cooking global cuisine right at home. All you need are the right tools and recipes.
If you're ready to try your hand at international cooking—but aren't sure where to start—we're here to help. Here are some fantastic cooking tools, pantry staples, and food delivery services that will help you achieve international gourmet status from the comfort of your kitchen. No frequent flyer miles needed.
1. Our Place Tagine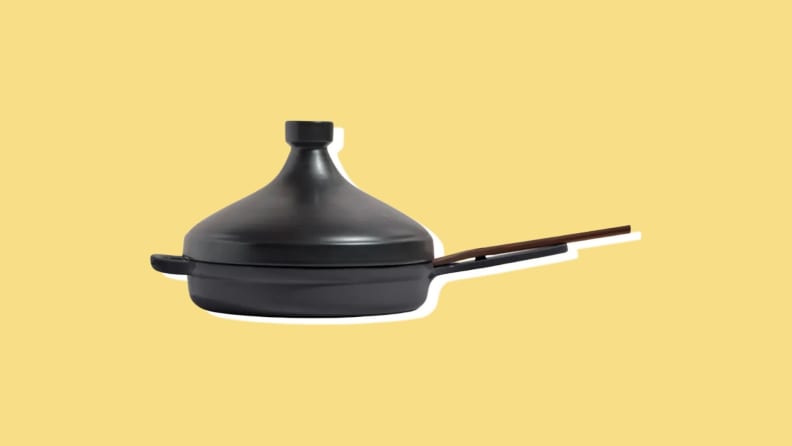 Dip your toes into the vast world of Moroccan cuisine with this traditional tool from Our Place. The Tagine fits snugly on the famous Always Pan (including the cast iron version!) and is authentically handcrafted in clay by artisans in Morocco.
The unique conical shape of this tool allows for peak tenderness, thanks to the condensation being dripped back down into the food while cooking. It's great for slow-cooking dishes like chicken thighs, vegetable stews, and more.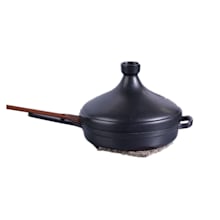 The Tagine
The Our Place Always Pan is already a cult-favorite—upgrade it with a luxe Moroccan lid that comes in four colors.
2. Campo Grande Ibérico pork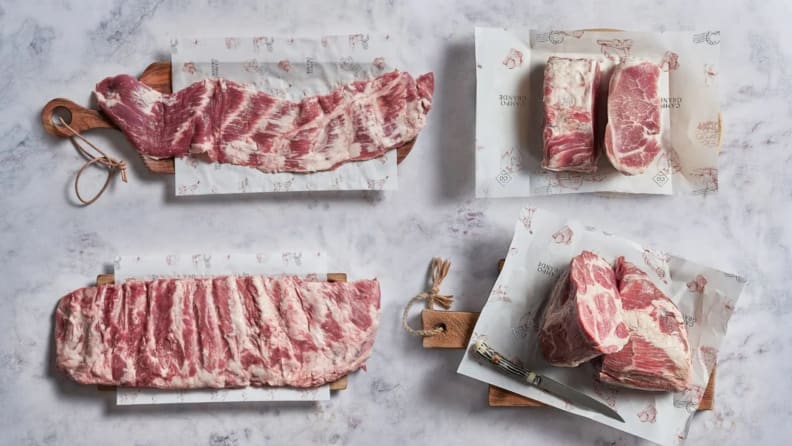 Ordering high-quality Ibérico pork from Campo Grande is like taking a gustatory trip to Spain. This isn't just your run-of-the-mill pork; these cuts are sourced from heirloom Iberian pigs that have been raised on humane farms in southern Spain.
The pigs are fed nutrient-rich vegetarian diets and enjoy long, free-range lives. The result is a particularly flavorful and tender variety of pork that tastes uniquely delicious no matter how you prepare it. (But if you do need some inspo, Campo Grande has plenty of recipes on its website.)
3. The Spice House seasoning blends
Regardless of its country of origin, a good meal starts with good seasoning. And if you're unsure of where to start when it comes to flavors in the kitchen, investing in high-quality spices and blends is the best place to start.
We love The Spice House because there's a wide variety of fresh spices and blends to choose from, depending on what style of cuisine you're cooking. You can even use the website's search function under "Cuisines" to find different spices and blends based on cultural styles, like Indian, Caribbean, Mexican, and more.
The Spice House also offers plenty of recipe ideas with spices at the centerpiece to get your creative juices flowing in the kitchen.
The Spice House seasoning blends
The Spice House features unique spices that can elevate your everyday meals into something spectacular.
4. Mortar and pestle
If you opt for whole dried spices over ground, you'll need something to freshly grind them as needed. We love using a mortar and pestle for this, because grinding spices by hand can extract more complex flavors than an electrical unit like a food processor or blender.
Our favorite is the Frieling Cilio Goliath mortar and pestle, because its weight and design allowed for things like peppercorns and garlic to pulverize quickly and easily during our tests. Plus, the mortar bowl is roomy enough to make and serve things like guacamole and hummus.
5. Victoria Cast Iron Tortilla Press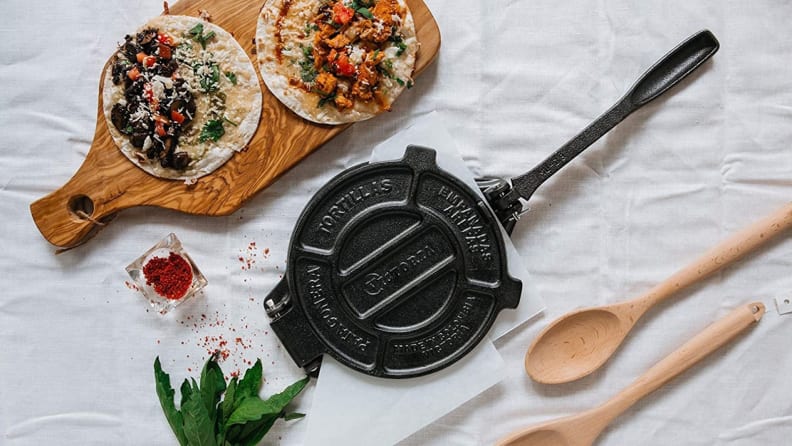 Don't be intimidated: Making your own tortillas is actually a breeze—and it will take your homemade tacos and fajitas up a few notches. All you need is a good tortilla press (and masa harina for traditional corn tortillas).
We love the Victoria 8-inch cast iron tortilla press because its heavy build resulted in consistently thin and flat tortillas during our tests. It only took about 10 seconds to craft each tortilla and the results were practically professional.
If you're ready to upgrade your at-home taco nights, this is a must-buy.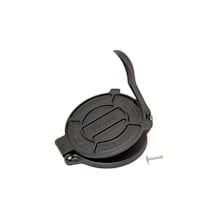 Victoria Cast Iron Tortilla Press
You can make fresh authentic tortillas from the comfort of your own kitchen with a heavy-duty tortilla press from Victoria.
6. Marcato Atlas 150 pasta maker
If you've never had fresh pasta before, you have no idea what you're missing. Jump out of your boxed-pasta comfort zone with a pasta maker that will transport your taste buds to the south of Italy.
We love the Italian-made Marcato Atlas 150 because it's easy to use (even for beginners!) and created restaurant-quality pasta during our testing. It's made of high-quality stainless steel and can be used to make pastas of varying thickness thanks to its 12 included accessories.
7. Groceries from Umamicart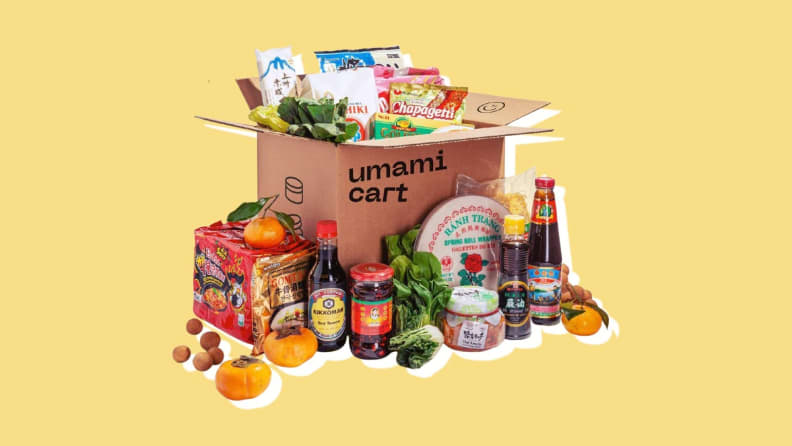 This Asian grocery delivery service will help you achieve authentic recipes from home, shipping everything from fresh produce to meat and tofu to imported snacks right to your door. And 85% of its suppliers are Asian-owned businesses!
When we tested Umamicart, we loved the variety of products offered and the sustainable packaging used for shipments. Since publishing our review, Umamicart has expanded tremendously, and now delivers across most states in the U.S.
If you're overwhelmed by the vast (and possibly unfamiliar) options, don't stress. The site also offers plenty of recipes to get you started on a variety of delicious Asian dishes.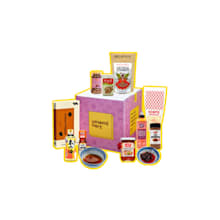 Umamicart
Umicart has a variety of foods to choose from including specialty snacks, fresh produce and even kitchen essentials, shipped straight to your doorstep.
8. Kosterina olive oil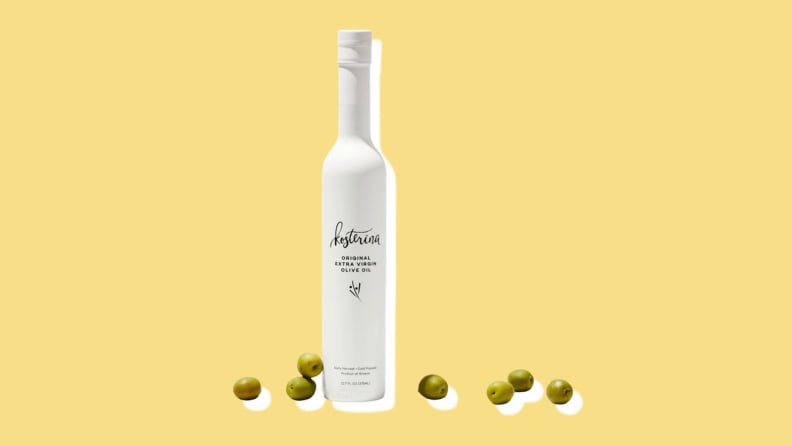 The key to any well-made Mediterranean meal is delicious, high quality olive oil. Whether we're making homemade hummus, fresh tomato salad, or a simple bruschetta, we like to reach for the good stuff—like Koserina's extra virgin olive oil.
This fragrant EVOO hails from southern Greece, where it's cold-pressed from small batches of Koroneiki olives. It's rich in heart-healthy polyphenols and brings a unique, buttery richness to every dish it's drizzled on.
9. Zojirushi rice cooker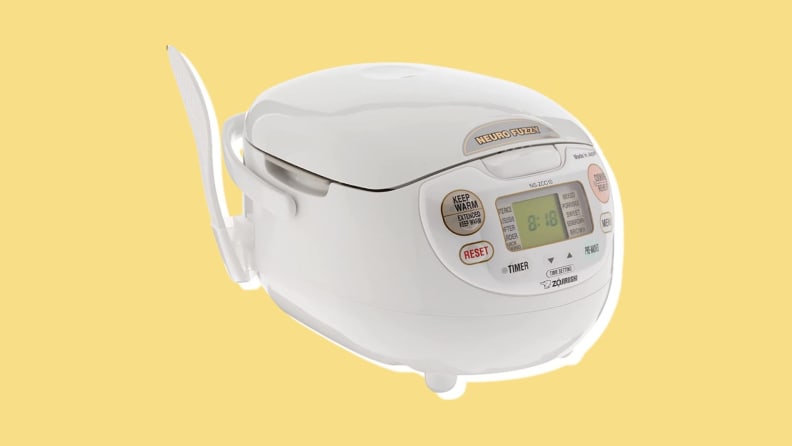 Rice is the centerpiece of many cultural dishes from around the globe. So whether you're trying your hand at homemade sushi, Persian tahdig, or easy risotto, having a rice cooker in your arsenal will make every recipe easier.
Our favorite is the Zojirushi NS-ZCC10. During testing, this rice cooker excelled at preparing everything from sushi rice to porridge. It can also automatically adjust the temperature and cook time to make up for any mismeasured water-to-rice ratio, so your grains emerge perfect every time.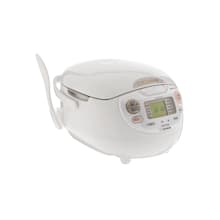 Zojirushi NS-ZCC10
The Zojirushi NS-ZCC10 holds up to 5-1/2-cups of rice and has the ability to cook, reheat and warm rice.
10. NutriChef crêpe griddle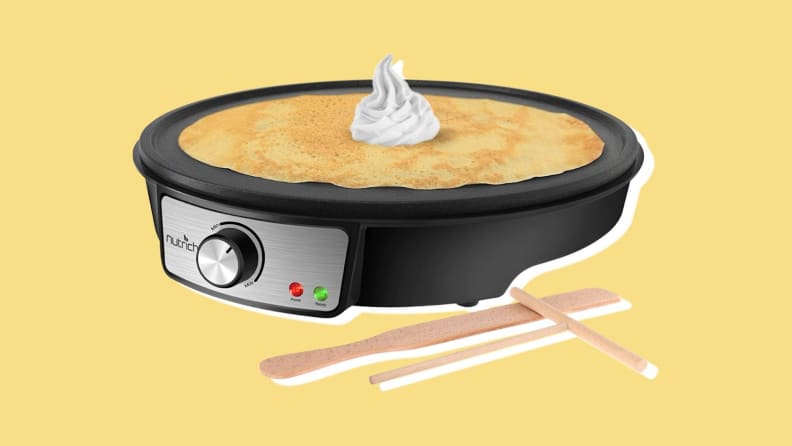 Transform your kitchen into a Parisian café with the help of this electric crêpe griddle. This tool will help you whip up homemade crêpes with ease, thanks to its intuitive control panel and nonstick surface.
Once you've got your basics for the crêpe part (flour, milk, butter, eggs), you can get creative with the filling. Opt to go sweet with Nutella and fresh fruit, or savory with cheese, smoked salmon, or veggies. The opportunities are endless.
The product experts at Reviewed have all your shopping needs covered. Follow Reviewed on Facebook, Twitter, Instagram, TikTok, or Flipboard for the latest deals, product reviews, and more.
Prices were accurate at the time this article was published but may change over time.
Source: https://reviewed.usatoday.com/cooking/features/international-food-products-give-your-kitchen-global-flavor