The relationship between humans and technology is constantly shifting as new computer accessories and gadgets are introduced. A while back, the only essential accessories were a decent monitor, keyboard, mouse, and possibly a good mouse pad. The times, however, are changing. The best computer accessories are essential if you frequently sit in front of your desk for extended periods.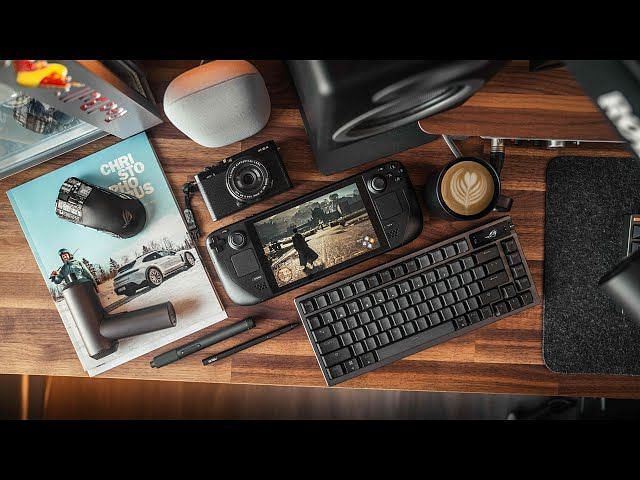 Here are the 10 essential computer accessories you can purchase in 2023.
---
Razer DeathAdder V3 Pro, Secretlab MAGNUS Pro, and other excellent computer accessories
1) Mouse cable bungee: Razer Mouse Bungee V3 ($19.99)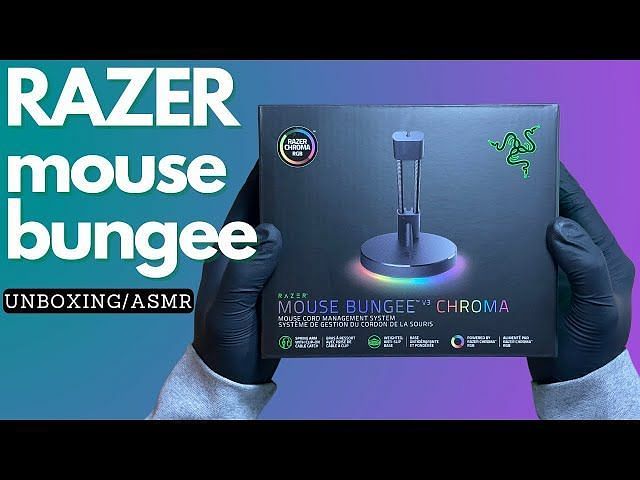 The Razer Mouse Bungee V3 has a simple design and accomplishes the task of eliminating any factors that might influence your mouse movement experience while giving you a wireless feel. It makes your desk look neater and gives your cable a place to be anchored, which will reduce or eliminate the cable from getting tangled up, getting stuck on things, and adding extra drag for you.
If RGB lighting is your thing, there is also a Chroma version of this accessory for $39.99.
Features:
Premium build quality.
Wireless-mouse feel while still having a wired connection.
Aluminium body.
The rubber base ensures that there is no movement.
---
2) Headphone stand: Benks Grand Pro headphone stand ($35.99)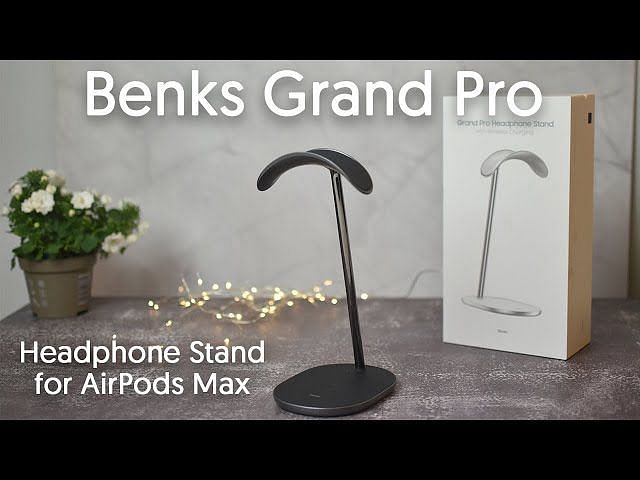 The Benks Grand Pro headphone stand is designed to keep your wearable safe from warping or falling. Its modern, stylish design will look great in any living room, studio, gaming setup, or anywhere you want to hang your headphones. Additionally, your Qi-enabled devices can be recharged using the built-in wireless charging technology.
Features:
Sleek and minimal design.
The base is coated in a soft rubber material.
Small LED to indicate if something is charging.
Built-in charging.
---
3) Light bar: Xiaomi Mi Computer Monitor Light Bar ($49.99)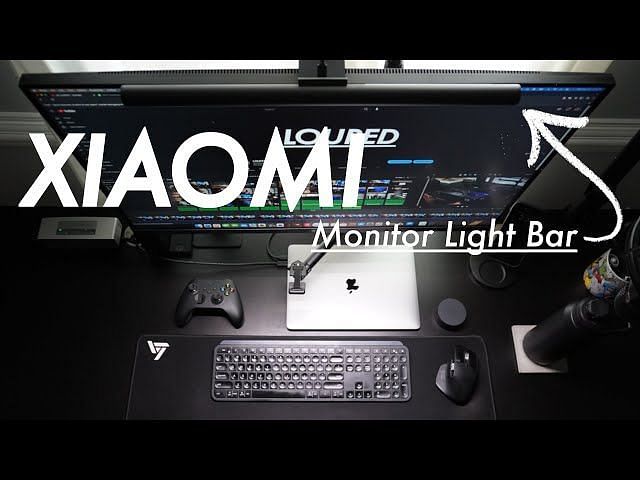 The Xiaomi Mi computer monitor light bar is one of the coolest-looking computer accessories that offers a premium quality lighting experience at a budget price. You can avoid eye fatigue by using this monitor light bar to make the area around you more evenly lit, including near your keyboard and desk.
Additionally, the wireless remote control provides incredibly smooth operation for fine-tuning features like color temperature and brightness.
Features:
Premium and hefty base clamp.
Magnets are used, which makes installation incredibly simple.
Wireless remote for tuning color temperature and brightness.
Excellent range of angle adjustment.
---
4) Mouse: Razer DeathAdder V3 Pro ($119.99)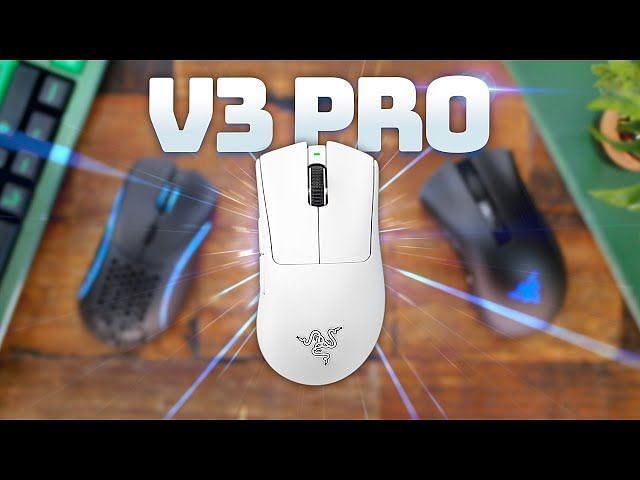 The Razer DeathAdder V3 Pro is the perfect ergonomic wireless mouse, as it's super lightweight and very comfortable to use. It is designed for right-handed users who use a palm or claw grip and have larger hands. Everything on this mouse is performance-oriented, so there is no RGB on the logo.
Features:
The texture is coarse for excellent grip.
Super smooth bottom feet.
Power/DPI button at the bottom.
90 hours of battery life.
---
5) Deck: Elgato Stream Deck MK.2 ($149.99)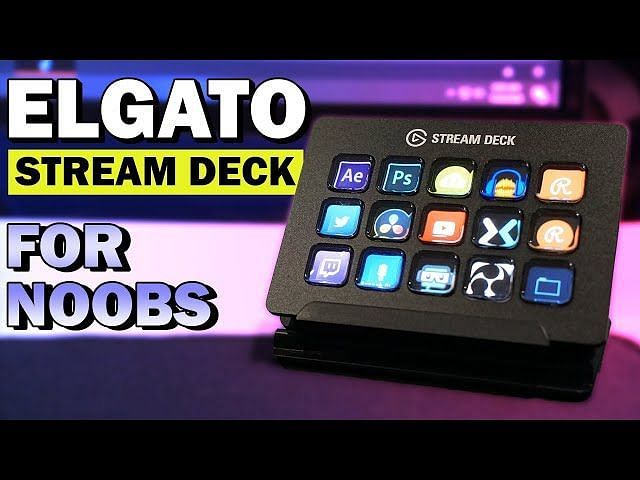 The Elgato Stream Deck was originally designed to help streamers control different parts of their streaming setups. However, because the buttons on this thing can be programmed to do almost anything, it can also be used as the ultimate productivity hack. You can use it to operate your lights, start your favorite programs, send your preferred emojis, manage Zoom calls, create email templates, and a lot more.
Features:
15 LCD keys that can be programmed.
Stylish and compact design.
Excellent stream integration.
Integrates with Twitch.
Incredibly adaptable.
---
6) Monitor arm: Dell MSA20 ($155)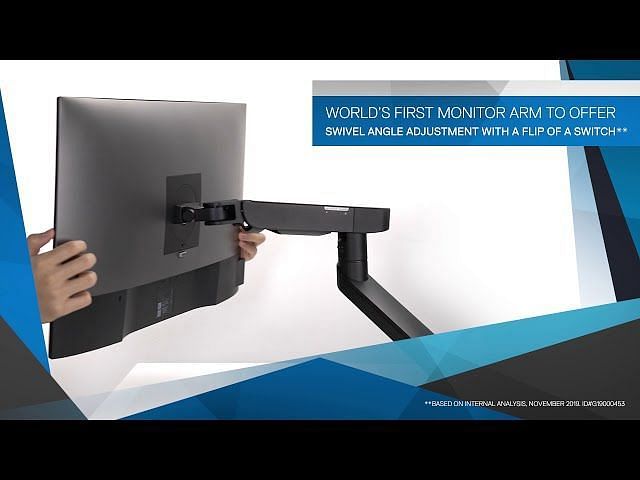 The Dell MSA20 monitor arm is one of the best computer accessories you can add to your setup. It cleans up your space because you won't have a monitor stand taking up space on your desk, and it also looks great. With the monitor's height, tilt, and rotation now adjustable, you'll have a lot more flexibility.
Features:
Well-built and sturdy.
Easy to assemble.
Keeps the monitor securely in place.
Internal channels for cable management.
Complete freedom of movement and adjustment.
---
7) Microphone: Blue Yeti X ($169.99)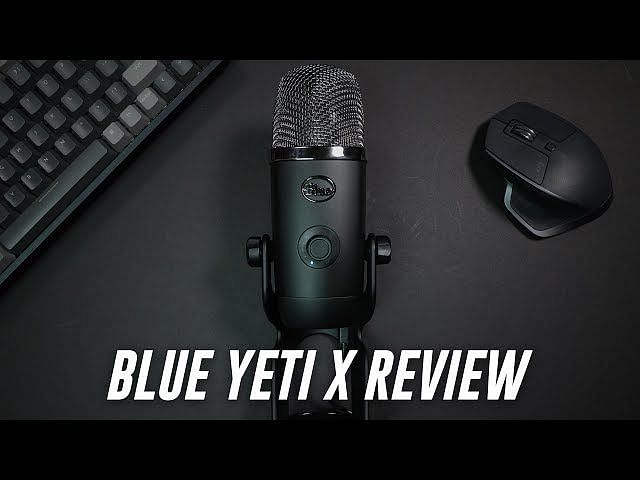 The Blue Yeti X is designed for creators in a wide range of industries. The microphone has a multifunctional button, dial control on the front, and support for the Blue VO!CE app, making it one of the best computer accessories. It sits on a desk with a heavy-duty base or can be mounted on a stand.
Features:
Easy set up.
Simple, elegant design.
Multi-purpose button dial for volume, mute/unmute, and many other functions.
Uses four-capsule condenser arrays.
Compatible with the Blue VO!CE program.
Built-in recording software.
---
8) Keyboard: Logitech G715 ($179.99)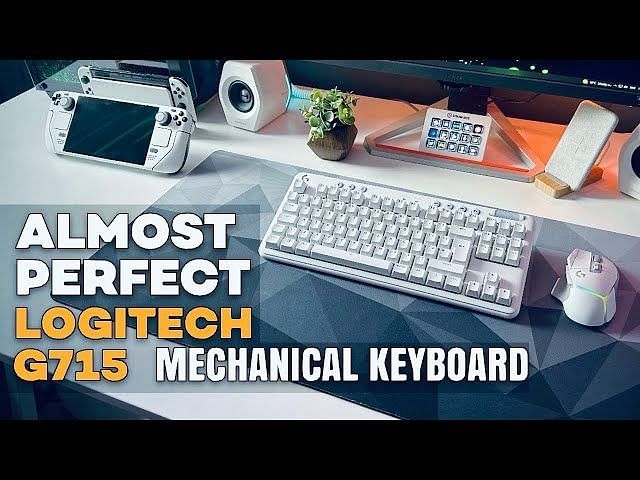 The Logitech G715 is a TKL wireless mechanical keyboard that improves both the typing experience and esthetics. It's one of the best computer accessories because of how well-made and smooth the mechanical GX switches are, which exudes a premium feel.
The PBT keycaps on the keyboard provide a satisfying surface, and the sharp switches inside the device keep everything responsive.
Features:
Smooth mechanical GX switches.
Long-lasting battery.
TKL size.
Includes a cloud wrist-rest.
Detachable top plate.
---
9) Webcam: Insta360 Link ($299.99)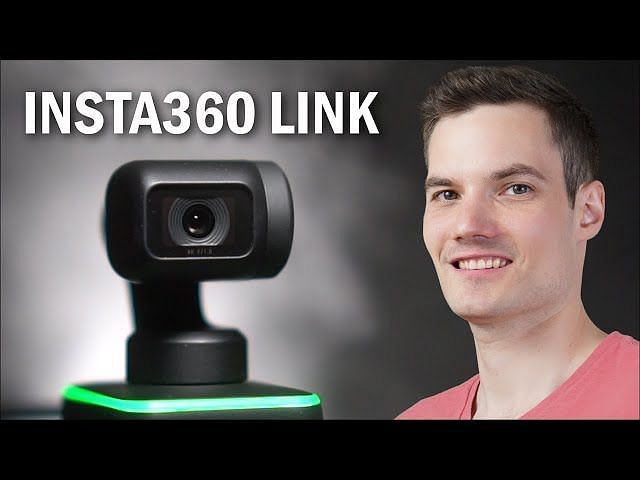 If you want to level up your video calling or streaming game, then the Insta360 Link is one of the best computer accessories you can get right now. Although it's tiny for a webcam, it can clip onto your monitor and provide some incredible AI-powered features.
Features:
4K quality.
3-axis gimbal for great tracking.
Focus and depth of field are impressive.
Gesture controls.
AI tracking.
---
10) Standing desk: Secretlab MAGNUS Pro ($799)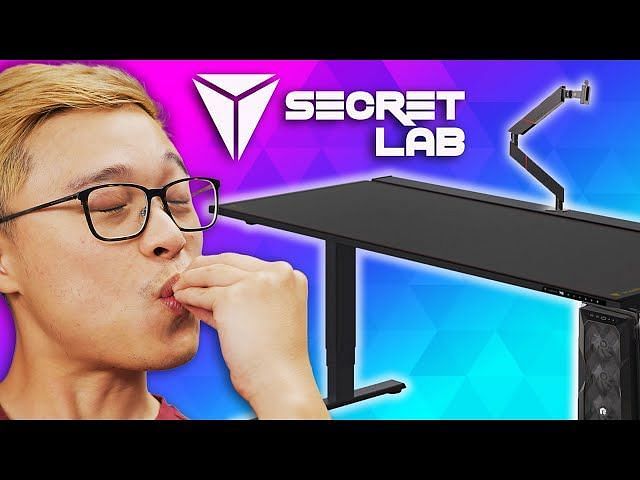 The Secretlab MAGNUS Pro is one of the best computer accessories you can add because it has a sleek design, a brilliant setup, and an excellent cable management system. It is a little pricey, but if you want a super premium and solid standing desk, it is completely worth it.
Features:
Sit/stand function.
Durable build.
Neat, minimalist appearance.
Excellent cable management.
Exceptional magnetic accessories.
---
Stay tuned to Sportskeeda for more gaming accessories and gameplay guides.
Note: We may receive a small commission from the links included in the article.
Edited by Abu Amjad Khan
Thank You!
Source: https://www.sportskeeda.com/gaming-tech/must-have-computer-accessories